This week, '80s and '90s darlings New Kids on the Block released "10," the boy band's latest studio album. The quintet of Boston boys is touring to promote the new music, but things took a turn for the dramatic at New Kids' Thursday night show in New York City.
New Kids on the Block, made up of Donnie Wahlberg, Danny Wood, Jordan Knight, Jonathan Knight, and Joey McIntyre, performed to a packed crowd at New York City's iHeartRadio Theater on April 4. In the middle of the show, however, Jonathan Knight walked off the stage without any explanation.
Jonathan, who has struggled with anxiety, reportedly appeared out-of-sorts during the time that he was onstage, before walking off during a rendition of NKOTB's ballad, "Survive You." The remaining band members tried to cut the tension of Jonathan's departure with jokes, as McIntyre reportedly told the crowd, "One of the guys walks off stage the night of the opening. You think we're f–king serious right now? He just really had to go to the bathroom!"
As it became clear that Jonathan wouldn't be returning to the stage, McIntyre reportedly added, "We love Jonathan and he loves us."
Knight tweeted about the incident, apologizing to his fans.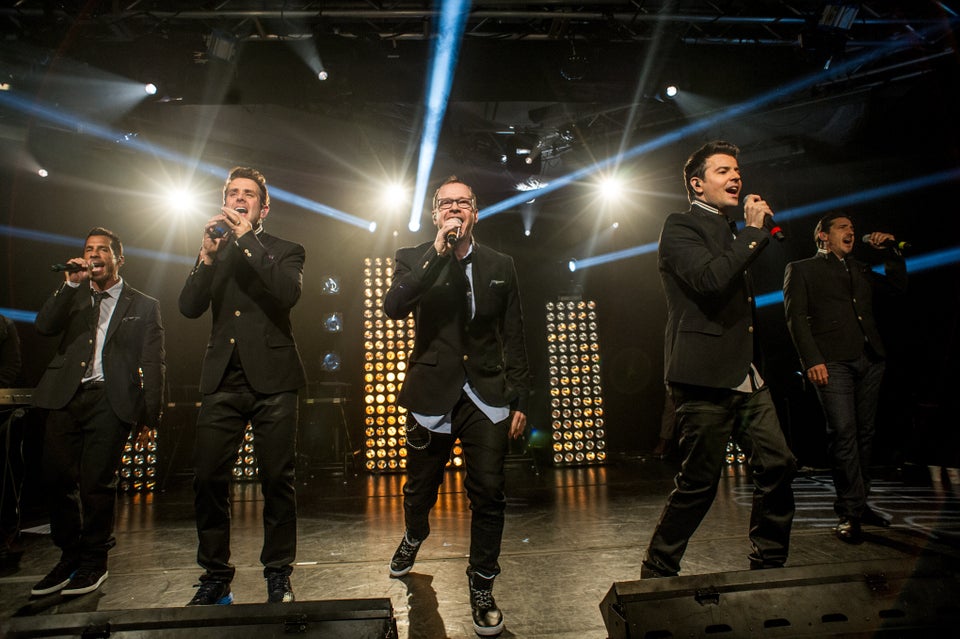 New Kids On The Block
Popular in the Community