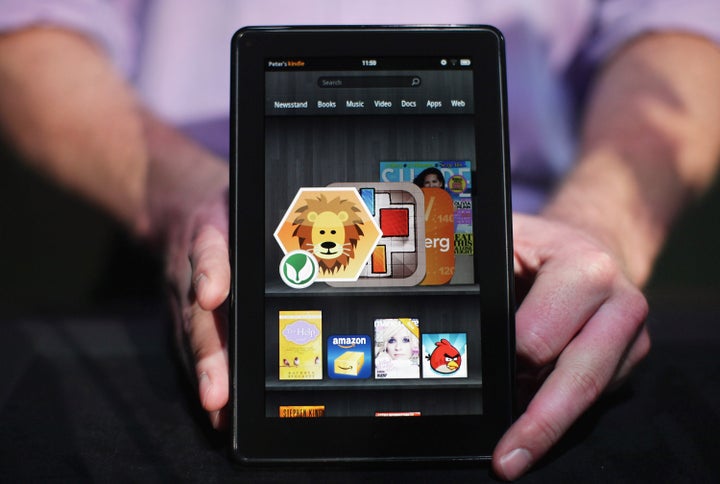 Why do I want to read an ebook?
Though physical books aren't going anywhere in the short term, the recent collapse of Borders shows that book selling is no longer a very secure industry. Additionally, an increasing number of stories - in particular those appearing in self-published works - are appearing exclusively in e-book formats.
The e-book format is also increasingly becoming a favorite of book publishers. After all, they cost less than physical books to create and distribute, they can be bought and read instantly, there is (in theory) an unlimited supply, and unsold copies don't get returned. They can also easily be corrected or updated. The only major problems for publishers come in negotiating book prices and royalties with technology suppliers such as Apple and Amazon, who can be more difficult to deal with than bookstores.
E-readers use e-ink, a way of displaying black-and-white images and text that uses very little battery (a single charge typically lasts weeks or even months), can be viewed in direct sunlight, and have a similar look to paper. E-readers are very affordable pieces of technology - the cheapest new Kindle costs $79. Their simplicity makes them more popular with older consumers than more function-rich tablet computers such as Apple's iPad.
Beyond the advantages of e-ink mentioned above, e-readers offer many other advantages to readers over physical books: they are light, they can hold thousands of books, they offer large print options. All the leading e-readers also offer the ability to borrow Kindle books from public libraries in the US.
Amazon, the leading online book retailer, creates the most popular e-readers. Their 'Kindle' range includes a number of innovative features: for instance, they remotely back up copies of every book you buy, so you don't lose your purchases if you lose the device. Other e-readers include the Nook, made by Barnes & Noble, the Kobo e-reader, and the Sony Reader.
What is so special about these new Kindles?
In truth, none of the new Kindles just announced represent huge technological leaps in what we thought was possible. Though they do represent an improvement on the previous devices, current Kindle users might be hard pressed to find a reason to upgrade, unless they are especially attracted by the one-handed reading experience offered by the Kindle Touch, or the tablet functionalities that come with the Kindle Fire.
Read on to find out about each of the new Kindles, their features, and what that means for the reading experience.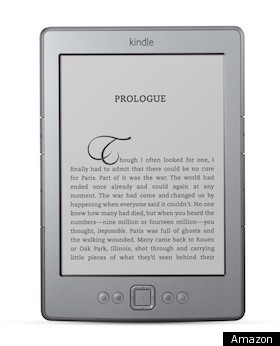 The new Kindle
$79 / $109 without ads
Main features: E-Ink, WiFi only, "Lighter than a paperback"
Firstly, that's a remarkably low price. This device uses buttons to navigate menus and pages, and seems aimed more towards people who don't need or want a touchscreen. In return, users get a slightly smaller device than the other Kindles, and with a long battery life. The buttons, however, make entering text (such as book titles) more time consuming than on the other Kindles. It's also Wi-Fi only, which restricts your ability to buy books to places with wireless internet access.
The $79 version is the "With Special Offers" edition - which means that advertising appears as screensavers and at the bottom of your home screen. The ads do not appear while reading e-books. A completely ad-free edition of the basic level Kindle costs $109.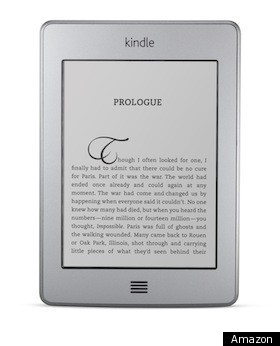 Kindle Touch
$99 / $139 without ads
Main features: E-ink, touchscreen, WiFi only, audio
The big change here is the addition of a touchscreen. That means one great feature: one-handed reading. Before, turning a page on a Kindle with one hand required dexterity and a flexible wrist. People holding coffee, shopping, an umbrella, or standing on a bus will appreciate this option. The Kindle Touch also has audio output for music, audiobooks and text-to-speech reading.
And it contains a brand-new feature called "X-Ray", a kind of footnotes system for information mentioned in an e-book. "With a single tap, see all the passages across a book that mention ideas, fictional characters, historical figures, places or topics of interest, as well as more detailed descriptions from Wikipedia and [Amazon's book community-powered encyclopedia] Shelfari."
Kindle Touch 3G
$149 / $189 without ads
The same as the Kindle Touch, but with 3G. This means that users can download books anywhere there is 3G cellphone access. There is no annual fee or additional contract to activate the 3G capability on the device.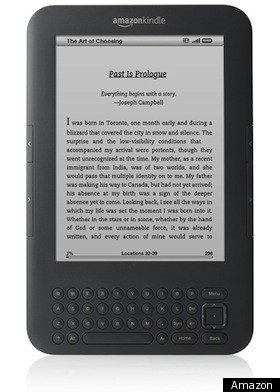 Kindle Keyboard
$99 / $139 without ads
These were existing devices within the Kindle range. Known previously as the Kindle 3, their technology isn't as up to date as the new Kindles, but the big difference that they offer is a keyboard for easier text entry.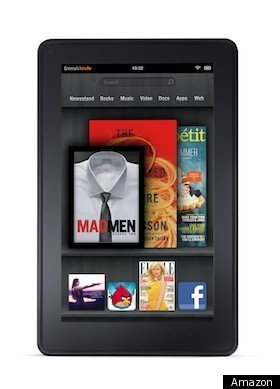 Main features: iPad-like Touchscreen Tablet, WiFi only, fast web browser, free month of Amazon Prime
The hot new item, out in time for Christmas, is the Kindle Fire. Really, it doesn't belong alongside the other Kindles, for although it does have an e-reader built in, the books get overshadowed by everything else that this tablet can do.
Unlike the other Kindles, the Kindle Fire doesn't have an e-ink screen. Instead, it is like an iPad lite, with a few crucial differences. Though you can buy or rent movies and TV shows as with Apple's device, for an annual fee of $79 (one month is bundled free), users can subscribe to Amazon Prime and get unlimited access to streaming movies, TV shows, plus free two-day shipping for products bought in the Amazon store. Instead of Apple's iTunes store, games and other software are available through the Amazon App store.
The device also offers email functions, and has a special web browser, designed to speed up the internet experience. Unlike the iPad, websites that use Flash are supported.
This product seems to be deliberately aimed at people who want an iPad for Christmas - and at $300 cheaper than the current price point for the cheapest iPad, Apple may have a fight on its hands for a place in Santa's sack.
Related
Popular in the Community