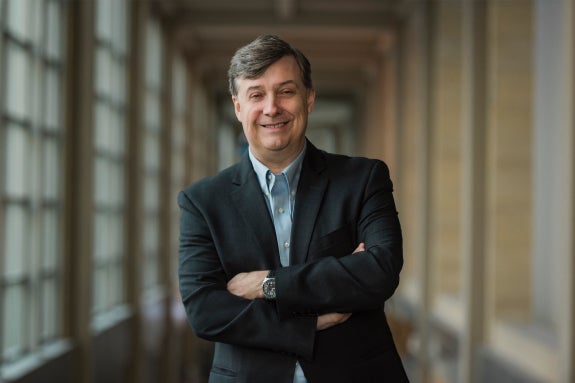 Mixing a collaborative managerial style and broad classical music industry experience, Seattle Symphony CEO Simon Woods will become the new CEO of the Los Angeles Philharmonic on January 22, 2018. After eight years in Seattle during which the Symphony became a major player in the annual Grammy sweepstakes and substantially raised its national profile, Woods will be stepping into a position of immense power and following in the shoes of an immensely powerful predecessor, Deborah Borda, at a time when the classical music industry is just beginning to realize the enormity of its financial and artistic potential.
News of Woods' departure for southern climes comes amidst what looks like a lot of good and healthy turnover for Seattle. Early last month, after music director Ludovic Morlot announced in April he will be stepping down in 2019 after eight seasons, the Symphony promoted their Principal Guest Conductor Thomas Dausgaard to the music director post. It seems like a great choice and reflects the quality of the musical team Woods worked with in the Emerald City. 
I spoke to Simon Woods by email last week.
Where are you leaving the Seattle Symphony as an orchestra, an organization, and a key player in the community?
The Seattle Symphony is in the best shape it has ever been – artistically, financially, and in terms of its internal culture of collaboration and unity. There are still challenges ahead, but there is an inspiring and optimistic spirit about the organization's future trajectory, which will continue to be a driving force. And it's not only about quality of performance and international reputation – it's about committing to play a leading role working for the health and vitality of our community.
What were your and the Symphony's biggest triumphs?
This organization has accomplished quite a great deal in recent years. A few of our biggest triumphs would be the extraordinary success of Become Ocean, the John Luther Adams piece we commissioned;  the launch of our three-time Grammy award-winning recording label Seattle Symphony Media; the establishment of our Simple Gifts program, which is our commitment to the complex issue of homelessness in our community; and lastly, our Music Beyond Borders: Voices from the Seven concert as a symbol of our inclusive values. We put together the program at five days' notice in response to the travel ban in early 2017, and it was one of the most unforgettable evenings I ever had in a concert hall.
What were your biggest regrets?
The reputation of the Seattle Symphony has grown by leaps and bounds in the past years, but I regret that we never were able to shake out the funding we needed to take the orchestra on an international tour. This is an ensemble which personifies "punching above your weight." I would have liked for the rest of the world to experience the extraordinary quality of this ensemble live, which is so evident on our recordings.  
What was your secret to putting such the Symphony team together?
It takes a village! From the musicians, to the staff, to the board, and the many donors who helped us realize our vision, this has been a big team effort! And I emphasize the word "team" because if pushed, I'd say that the spirit of collaboration has the single biggest factor of our success in this organization. 
How did you instill that spirit?
We have not built our culture by accident. It has been an intentional journey of empowering people, allowing them to be creative, and giving everyone a voice in the running of the organization. I feel as if everybody at Benaroya Hall knows the role that they play in the overall entity's success. And the best sign of all is the laughter–we work hard, but we do it with a joyous spirit. Ludovic Morlot has been an amazing artistic partner, and Leslie Jackson Chihuly was the best Board Chair that anyone could imagine. 
How much did Morlot change and bring to the orchestra?
From the very beginning, Ludovic brought a new way for the orchestra to listen to itself and play "inside" the music. It's a cliché to talk about national styles, and yet as with all clichés, there's some truth in it. The music of Berlioz, Debussy, Ravel, and Dutilleux were Ludovic's biggest tools to develop a clear, transparent, sensual sound which was never overblown. And of course his programming was inspiring–bold choices and fascinating combinations of works.
You had a lot of success with the Symphony's own label. What is the importance of labels in 2017 and how are orchestras creating equivalent connections through today's media?
The media landscape has been evolving at high speed in the past decade, with new waves of recording technologies emerging as others decline. Currently it's all about streaming, and I have no doubt that this is the future–until someone invents something new that we don't yet know about! Just as with the rock and pop industry, there has been an increasing move toward artists and orchestras controlling their own recording destinies through "own label" initiatives. I feel like these artist-driven initiatives can sit very nicely alongside label-driven initiatives, and both those strategies will continue to live side by side–for a while. But I think that the concept of the 80-minute CD is very soon going to be irrelevant. As we consume music more and more through streaming platforms, we tend to choose a particular piece of music to listen to rather than a CD concept. I know this through observing my own listening patterns.
Has your career path from the classical music industry to the orchestra world fairly typical? 
There are many career paths to the orchestra world, and the more diversity we have, the better it will be for our industry. We need people from many different backgrounds for us to be successful. It's an incredibly rewarding and inspiring space in which to work, and if I could do my career all over again I wouldn't change a thing.
Is it an insanely competitive world?
Running large arts organizations, balancing the competing demands of mission and money, looking after many different human styles of working and individual priorities, and managing the extremely complex decision-making structures than many arts organization have –these can make for a daunting professional life. You need a combination of business, cultural, and human skills that can be hard to find. We need to do a much better job of preparing emerging talent for important leadership positions. I have been very pleased to play a role in that not only through teaching, but also through a deep commitment to mentoring. 
What are best places and resources for getting that training and those skills today?
Specifically for the orchestra business, we are lucky to have the many training programs run by the League of American Orchestras. I have been honored to be part of the faculty for Essentials of Orchestra Management, the League's program run in partnership with the University of Southern California for the last couple of years. It has been a total inspiration. I also have huge admiration for National Arts Strategies which is becoming an increasingly important player in training and nurturing arts leaders current and future. I myself have tremendously benefited from being involved with NAS, and I can't speak highly enough about them. 
Women have already begun reshaping the industry and the art, from the podium to the board room. Yet there are few women CEOs all of a sudden.
We have a tremendously long way to go on gender parity in our business, not to mention on racial equity and inclusion. That's the bad news. The good news is that I have never felt more energy and positive momentum for change within our business. In Seattle, the senior management team is almost entirely women who themselves are leaders in our field. I'm an optimist, and I truly think the tide is turning. But the days for tinkering around the margins are over. We all own the responsibility for making sure that our discussions and intent turn into major concrete steps forward and systemic change.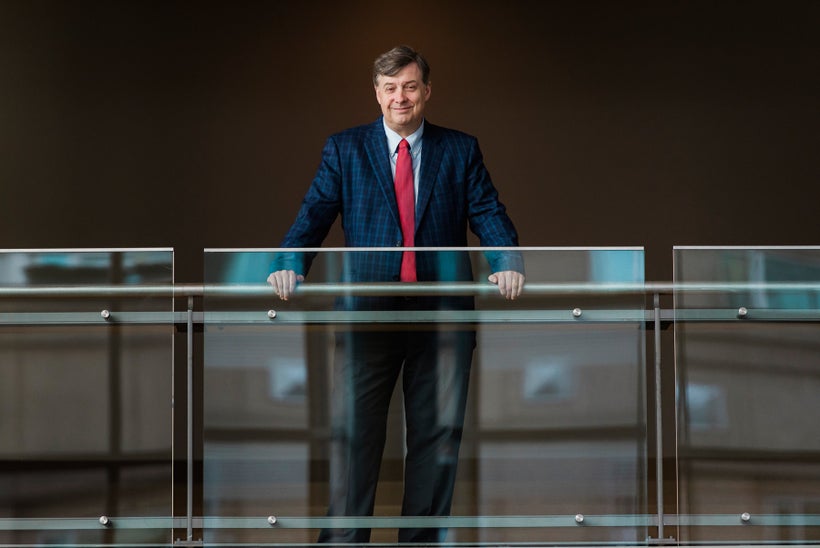 REAL LIFE. REAL NEWS. REAL VOICES.
Help us tell more of the stories that matter from voices that too often remain unheard.
This post was published on the now-closed HuffPost Contributor platform. Contributors control their own work and posted freely to our site. If you need to flag this entry as abusive,
send us an email
.