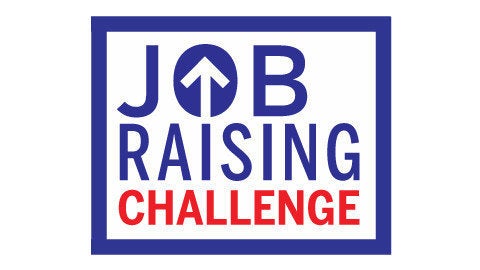 Higher education has been very good about identifying how long someone has sat in a classroom, but very weak in determining exactly what they learned while there. The focus on time, in the form of the Carnegie Unit or credit hour, has come to shape higher education in terms of workload, scheduling room allocation, financial aid, how we segment knowledge, federal financial aid policy, and more. It is the Higgs Boson particle of higher education, giving shape to almost everything we do.
For 37 years, the Council for Adult and Experiential Learning (CAEL) has led the fight to reverse the time/learning relationship, arguing that what someone has actually learned is far more important than time spent sitting in a classroom. The idea of measuring competency, what you have mastered or know, is particularly important to adults who may be 30, 40, or 50 years old and who have already learned a great deal on the way to getting there. So CAEL pioneered the idea of Prior Learning Assessments (PLAs), a method for demonstrating what you have learned and getting credit for it. You may not have a college degree, but if you worked your way up through the business for which you work and now keep the books, you surely can demonstrate a wide range of accounting skills and save both time and money while moving faster towards a credential. If you went to work as laborer right of high school and now own a construction company, you surely can demonstrate a wide array of competencies. PLAs provide a way of showing it and colleges and universities have come to trust CAEL to administer PLAs with integrity and an eye to quality.
We now see a disruptive wave of new learning models emerging, including much discussed MOOCs (Massive Open Online Courses) from elite schools like Harvard, MIT, and Stanford; the badges movement that would allow for micro-credentials; peer-to-peer learning; and self-paced instructorless courses of various kinds. If these new forms of learning are to be trusted, legitimized, and valued by employers, they will need to be validated, and no one does that work better than CAEL.
As important, CAEL's work with employers, unions, and workforce development entities addresses the stubborn and longstanding gap between employer needs and educational programming. Close to 40 million Americans have few to no college credits at a time when most jobs require at least a two-year degree or its equivalent. CAEL, equally comfortable in the classroom and on the shop floor, works to effectively align supply and demand in the workforce at a time when unemployment persists at close to 8 percent and millions of jobs go unfilled. CAEL helps bridge that gap, leading adults to employment and advancement while helping employers find or develop the workforce they need to thrive and grow.
CAEL's work doesn't stop there. In developing career pathways, CAEL provides a roadmap for ongoing career development, better pay, and clarity on how to get from Point A to Point B and beyond, a clarity often absent to adults trying to make work and study decisions. By creating new innovative public policies, such as Lifelong Learning Accounts (LiLAs), CAEL also helps shape the funding and support environment to make sure adults can continue their studies.
No organization advocates for adult learners in the ways that CAEL does and the need has never been greater.
Calling all HuffPost superfans!
Sign up for membership to become a founding member and help shape HuffPost's next chapter