There are hundreds of social media apps for sharing information and pictures -- but how many utilize fast-pace video clips?
Enter Lightt, an app designed for sharing small bursts of images in a simple format, similar to a visual Twitter or animated Instagram. These "highlights," as the company calls them, are second-long soundless clips, compressed into short videos that resembles graphics interchange format (GIF) images.
The free app became available for iOS users on October 17 via invitation, so if interested, sign up through the company's website (here).
There's an important distinction between Lightt's addictive, looping snapshots and the 25-yeald-old GIF format, which has experienced a resurgence in the last couple of months (in part because of the Olympics and presidential election). While the Lightt app may seem like a GIF creator, Engadget notes that its compressed pictures save differently and are considered proprietary file formats (unlike GIFs).
Either way, Lightt is a nifty little app that allows users to share snapshots of their life to Facebook and Twitter, in a format similar to Instagram. Users can also create a longer video by shooting several highlights back-to-back, and letting the brief clips roll across their profile in succession.
"We didn't start out with a plan to break away from traditional photos or video," the company blog states. "We started by playing with images, trying to figure out how to dynamically and seamlessly connect pictures together. We came up with a format that is simple, mobile and connects on an emotional level."
Forbe's agrees: Lightt's highlights are easier to edit than previous video-sharing apps, and the service maintains the simplicity of GIFs. PC Mag also notes social features like favoriting and commenting allow for addictive "friend-of-friend" exploration.
"Life is a continuum, so why should it end after you take [the video]? Imagine if I could show you every single birthday you and your friends had, right now, in dynamic motion pictures," CEO and Co-founder Alex Mostoufi told PC Magazine.
What do you think about this GIF-like app? Would you share moving snapshots of your life? Let us know in the comments section, or tweet us at @HuffPostTech.
Before You Go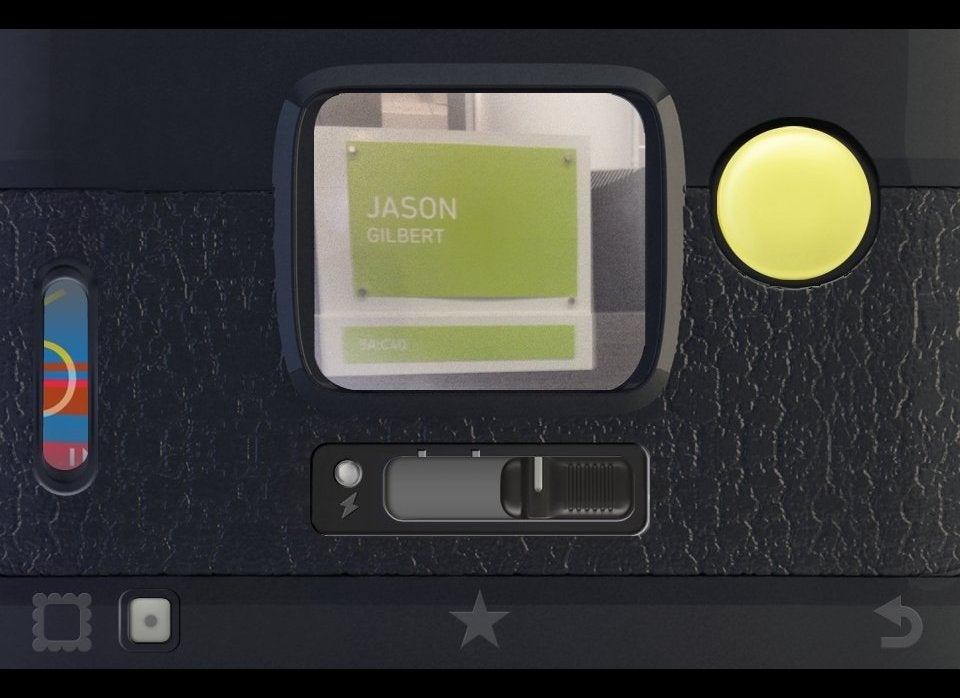 10 Great Photography Apps For iPhone (That Aren't Instagram)
Popular in the Community