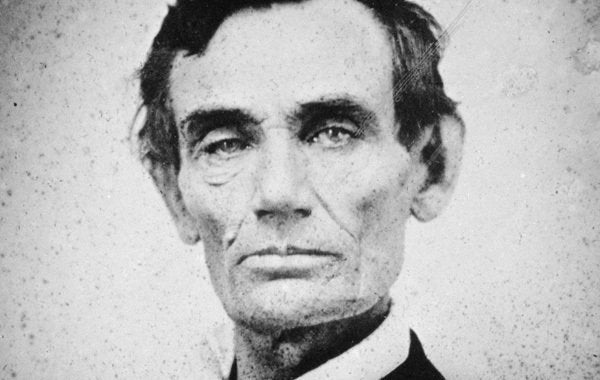 The 21-year-old, who just finished his junior year at St. Mary's University in Minnesota, was preparing a stack of old papers to be logged in a database and put into storage.
The 167-year-old documents are handwritten memos detailing parcels of land being bought and sold in Springfield, dating from the future president's days as a lawyer in that city. Milton Hay, a clerk in the Stuart and Lincoln office, would have recognized his handwriting.
The Associated Press reports that experts have confirmed that the documents are authentic Lincolns, and will join the over 1,800 other original manuscripts by the president at the museum.
A spokesman told the suburban Daily Herald that such a find is very unusual indeed, especially for someone as green as Spriegel:
They're a rare find, to be sure — one or two such documents might pop up every year or so, said museum spokesman David Blanchette.

That kind of discovery is seldom made by an inexperienced intern. "They're usually researchers with many, many years of experience," Blanchette said.

The young man, who hails from Gurnee, Illinois 40 miles north of Chicago, was humble about his discovery. He told the Daily Herald that he's eager to keep working at the museum, and is hoping to go for a Master's in library science and continue an already promising career in research.
Related
Popular in the Community