Apple unveiled two new MacBook Air laptops at its press conference Wednesday.
The two computers will be available starting October 20 from $999. The larger version will have a 13.3-inch screen and weigh 2.9 pounds, while the smaller one will have an 11.6-inch screen and weigh 2.3 pounds. They will have a 1440x900 and 1366x768 display, respectively. The larger MacBook Air measures just .68 inches at its widest point, and .11 inches at its slimmest point.
The laptops will have no optical drive or hard drive, but instead rely entirely on Flash memory. For this reason, as Gizmodo explains, "the boot times are near zero." Yet the new MacBook Air laptops, like their predecessor, will not be able to read CDs or DVDs.
Introducing the MacBooks Airs, Steve Jobs explained, "We asked ourselves: What would happen if a MacBook and an iPad hooked up?" "We think it's the future of notebooks," Jobs added, "We think all notebooks will be like this one day."
How much will the new computers cost? A 64 gigabyte version of the 11.6-inch model will run $999, a 128 gigabyte version will cost $1,199. A 128 gigabyte version of the 13.3-inch model is priced at $1,299, while a 256 gigabyte version of the same model is $1,599. See photos of the two new MacBook Airs below. See the biggest news from Apple's press conference here.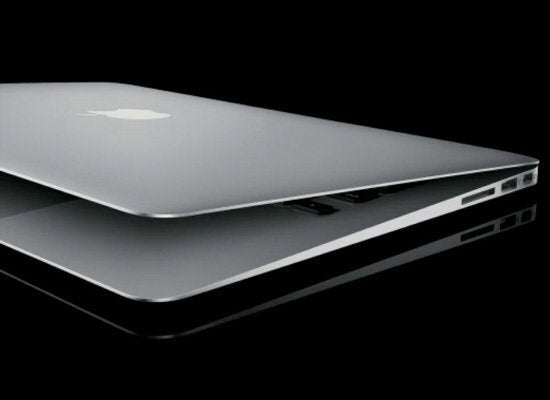 Popular in the Community