The unidentified biker suffered injury when he fell off his bike and was impaled in the neck by a two-centimeter-wide branch, the New England Journal of Medicine reports.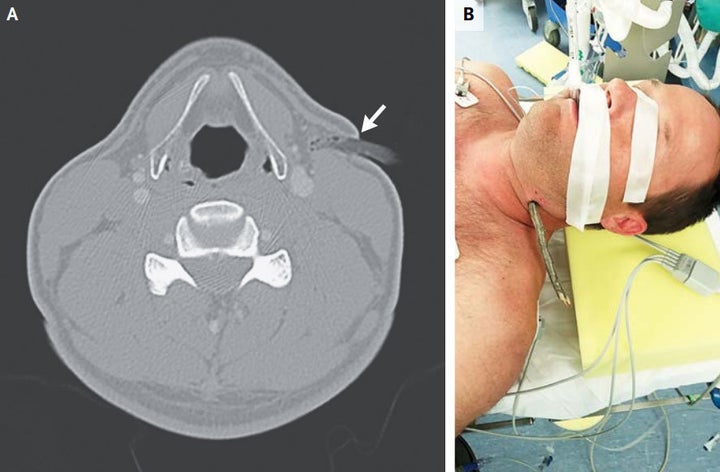 Despite the painful impalement, the biker managed to get into a car and ride 20 miles to the University of New Mexico for treatment
According to a CT scan, the branch extended about 1.6 centimeters into the patient's neck.
Amazingly, the branch didn't cause serious damage to the patient's nerves, airway or major blood vessel, according to Dr. Lev Deriy, an assistant professor and anesthesiologist at the University of New Mexico, who treated the patient.
The branch was removed from the patient's neck and the resulting wound was explored, irrigated, and closed, according to the New England Journal of Medicine.
Deriy said the patient's reaction after the injury was commendable.
"If you have something like that happen, it's a good idea not to touch [the] foreign body," Deriy said.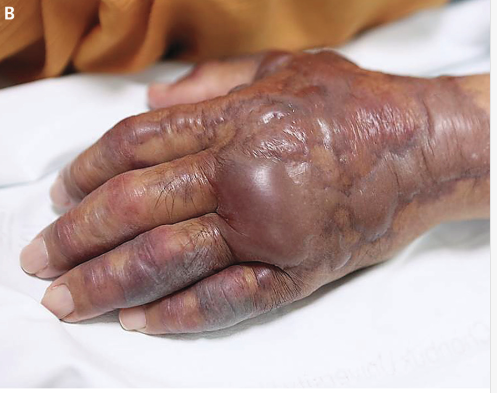 Wild X-Rays And Medical Photos
Popular in the Community