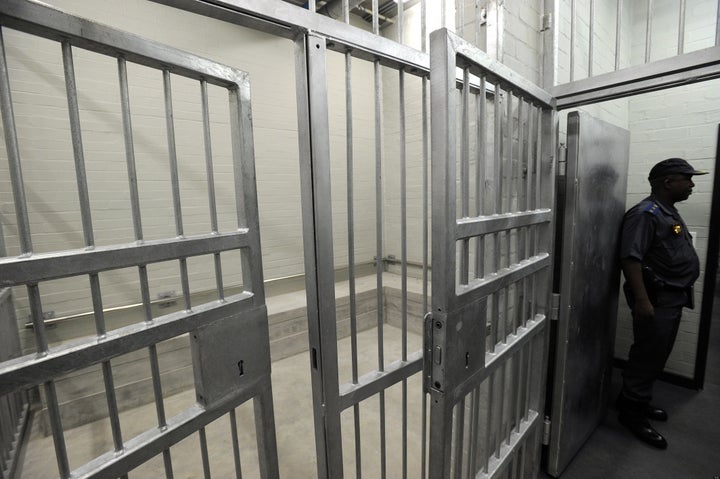 Most schools send students to a museum or the theater for a day away from the classroom. But one New Mexico state lawmaker is proposing a field trip to jail.
Rep. David Chavez introduced a bill Tuesday that would require public middle school students to visit jail and juvenile detention facilities, reports KOAT. Chavez believes the reality check would keep kids in school and out of trouble.
The bill would mandate that middle schools devise an alternative for students whose parents or guardians object. Parent Monique Jackson said she didn't like the idea.
"Who knows what's said to them when they go on these field trips?" Jackson asked.
Jackson's not the only one; the bill has been met with much opposition. It's lacking necessary traction to the point that Chavez himself says he doesn't think it will pass. But if it doesn't, he says he won't give up on finding truancy solutions -- the state is in desperate need of a truancy turnaround.
The state's past measures to curb class-cutting included a pilot program two years ago when Albuquerque Public Schools partnered with police to keep close tabs on students who skip, reports KOB. The district planned to expand the pilot, but then it was cut. Not to be deterred, APS started a new program last year working with churches and outside social workers to keep kids in school.
Other schools across the country also are taking extreme measures to prevent kids from skipping.
The San Bernardino City Unified School District is actually enforcing jail time as a state law to prevent kids from ditching. The difference is that they're sending parents.
The law, which took effect Jan. 1, states that parents or guardians of chronically truant students could spend a year in jail or be fined $2,000, reports the San Bernadino County Sun.
And last month, Lebanon School District in Pennsylvania was slapped with a lawsuit for penalizing parents and children 13 and older with a $300 fine per unexcused absence, according to the Associated Press.
Are jail field trips an approach you think could work? Weigh in below.
REAL LIFE. REAL NEWS. REAL VOICES.
Help us tell more of the stories that matter from voices that too often remain unheard.