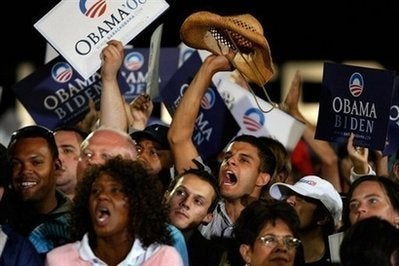 ACORN (Association of Community Organizations for Reform Now) has sent out a press release about a lawsuit against the New Mexico GOP after reports that minority voters in the state are being intimidated by party officials. The press release:
Lawsuits were filed today in U.S. Federal District Court, charging New Mexico Republicans with criminal violations of the U.S. Voting Rights Act.

The lawsuits stem from a series of attacks on new, minority voters in Albuquerque--many of whom were assisted in registering to vote by ACORN--that began with a press conference on October 16, led by State Representative Justine Fox-Young, in which Fox-Young claimed to have solid proof that individuals had illegally voted in the June, 2008 Democratic primary election. At the press conference, the Republican Party broke state law by distributing the voters' personal information in its press packets.

The second attack came after ACORN visited 9 of the 10 smeared voters and proved them to be legitimate. On October 22, a private investigator visited at least 3 of the voters, leaving them shaken, one in tears.

The Associated Press reported the daughter of one voter indicated that the intimidating tactics had worked on her mother. ""She said that if she knew she was going to have to go through all this, she wouldn't have voted," said Guadalupe Bojorquez.

According to the VRA, it is a criminal offense to willfully intimidate or interfere with a person attempting to vote or to conspire to intimidate someone trying to vote. In ACORN's conversations with all of the voters visited by the investigator, all expressed fear at his aggressive, angry, and intrusive behavior.

"These are all minority voters. Many of them are young, and one is a new citizen," said ACORN leader Dana Gallegos. "ACORN has worked hard to get these types of new voters involved in the democratic process. We will not tolerate attempts by the Republican Party to suppress the Hispanic vote in New Mexico."

The investigator told one voter that his name was Al Romero and that he works for Pat Rogers, a Republican Party attorney who was also involved in the October 16 smears.

ACORN helped 80,000 New Mexicans register to vote this year.
Calling all HuffPost superfans!
Sign up for membership to become a founding member and help shape HuffPost's next chapter