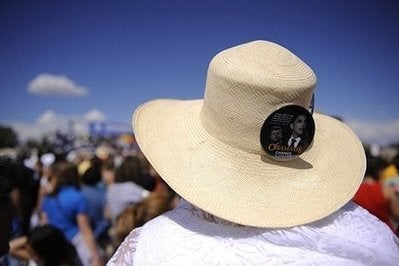 Minority voters in New Mexico report to TPMmuckraker that a private investigator working with Republican party lawyer Pat Rogers has appeared in person at the homes of their family members, intimidating and confusing them about their right to vote in the general election.
Earlier this week, we reported that Rogers -- a lawyer and state committeeman for the GOP, who in previous elections worked closely with the party in pressuring New Mexico U.S. Attorney David Iglesias to pursue bogus voter fraud cases -- is involved with a new effort to gin up concerns about the issue. Last week the state party falsely claimed that 28 people had voted fraudulently in a local Democratic primary race in June. Rogers, described in an Associated Press report on the allegations as "an attorney who advises the state GOP," told the news wire that the party planned to turn the suspect forms over to law enforcement authorities.
The visits to minority voters by the P.I. appear to be connected to last week's effort.
Popular in the Community