 "We know what will work, we know what public policies work, we know that early childhood will work," Christine Hollis, director of the New Mexico Kids Count program, told the New Mexican. "We just need the political will to do it and move it forward."
Thirty percent of children in New Mexico, the second highest in the United States, live in poverty, according to Kids Count, an organization that tracks poverty levels, and minority children are particularly at risk.
To breathe hope into the state's impoverished communities, some nonprofits and political leaders are focusing on empowering, educating and supporting the youngest residents of the state.
Cuidando Los Ninos, an organization that works to end childhood homelessness, is doing its part by providing meals to young people in need.
"Food is not high on the priority and of course there's no money…so when the children come to us they get a healthy breakfast lunch and snack everyday," Cuidando Los Ninos's Maria Gundy told the news outlet.
A key factor to the rise in poverty was the loss of 3,900 jobs in the public sector over the year, according to New Mexico Voices for Children, a network of multi-issue child advocacy organizations.

"We had a recession that was, at first, largely driven by the loss of construction industry employment. It's just very hard to pull out of," Gerry Bradley, the nonprofit's research director, told the Albuquerque Journal.
Experts say that improving education opportunities for the young is key to raising a generation that won't have to struggle with poverty.
Kids Count, which is part of the Annie E. Casey Foundation, is experimenting with this potential solution by investing in programs that embolden poor children. The Juvenile Detention Alternatives Initiative aims to help young people who have gone through the juvenile justice system to develop into healthy, productive adults. The Center for Family Economic Success works to help families find jobs and grow their finances to build a better life for their children.
"Things will probably not get much worse," Bradley told the Albuquerque Journal.
CORRECTION: An earlier version of this article incorrectly stated the median income in New Mexico. It also stated that the state has the highest "number" of poor people. New Mexico has the highest "share" of poor people in the U.S. The errors have been fixed.
Related
Before You Go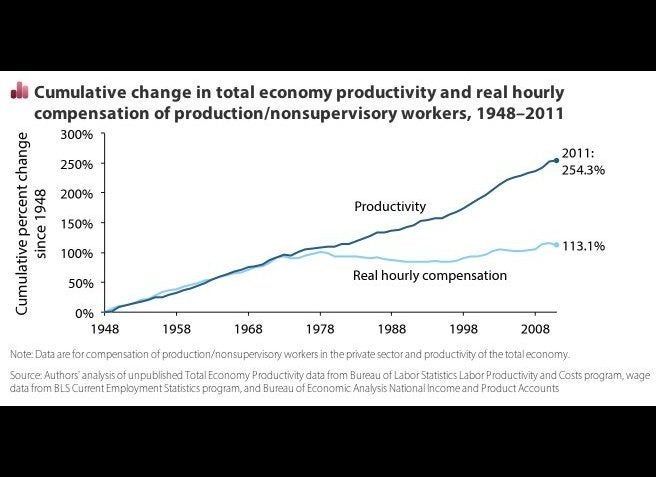 10 Ways The U.S. Is Getting Worse For Most Americans
Popular in the Community