Two followers of the modern pagan faith Wicca are suing the city of Bloomfield, N.M in federal court over a 3,000-pound Ten Commandments monument on Bloomfield City Hall's front lawn.
Represented by the ACLU of New Mexico, Wicca spiritual leader Jane Felix and fellow Wiccan Buford Coone view the Judeo-Christian display on City Hall property as a state-sanctioned religious endorsement in violation of the Establishment Clause of the First Amendment.
"In my opinion, it says that anybody who doesn't agree with this monument on city grounds is an outsider," Felix testified in court on Monday, according to the Associated Press. "It has no place on City Hall property."
"It sends the message that Bloomfield is now a Christian community and all others need not be bothered by it," Coone added, according to the Albuquerque Journal.
Bloomfield's defense attorneys argued that private parties funded and erected the 6-foot-tall monument after the Bloomfield City Council passed a 2007 resolution permitting residents to erect historical monuments of their choosing.
"We see that private parties are the driving force here," Jonathan Scruffs, an attorney for the Christian advocacy group Alliance Defending Freedom, said in defense of the city.
The plaintiffs' lead attorney, Andrew Schultz, rebutted the monument's purely private-sector origins, arguing that city leaders spearheaded the effort behind the monument's creation. According to Schultz, the project was proposed in 2007 by then-Council Member Kevin Mauzy and approved unanimously by the city's four-member council. The Albuquerque attorney also claimed that the majority of the display's funding came from the four city officials who approved the monument's construction.
"This is not a free speech case, it is a case of government speech," Schultz said during opening arguments. "The fact that the monument was privately financed makes no difference."
The trial, which began Monday in the U.S. District Court of New Mexico in Albuquerque, has concluded but awaits the decision of Senior U.S. District Judge James A. Parker.
"We'd like the judge to declare this unconstitutional," Peter Simonson, the executive director of New Mexico ACLU, told KOAT Albuquerque on Thursday. "Government officials should not use their offices to endorse and promote their own religious beliefs."
The lawsuit comes as several states face growing legal challenges against religious displays on public land.
In February, the American Humanist Association's Appignani Humanist Legal Center sued the Maryland-National Capital Park and Planning Commission for displaying a 40-foot Christian cross on government property.
Two weeks earlier, Alabama's House Judiciary Committee made a pre-emptive move, bypassing debate to pass a constitutional amendment allowing the Ten Commandments to be displayed in public buildings and schools.
Support HuffPost
The Stakes Have Never Been Higher
Before You Go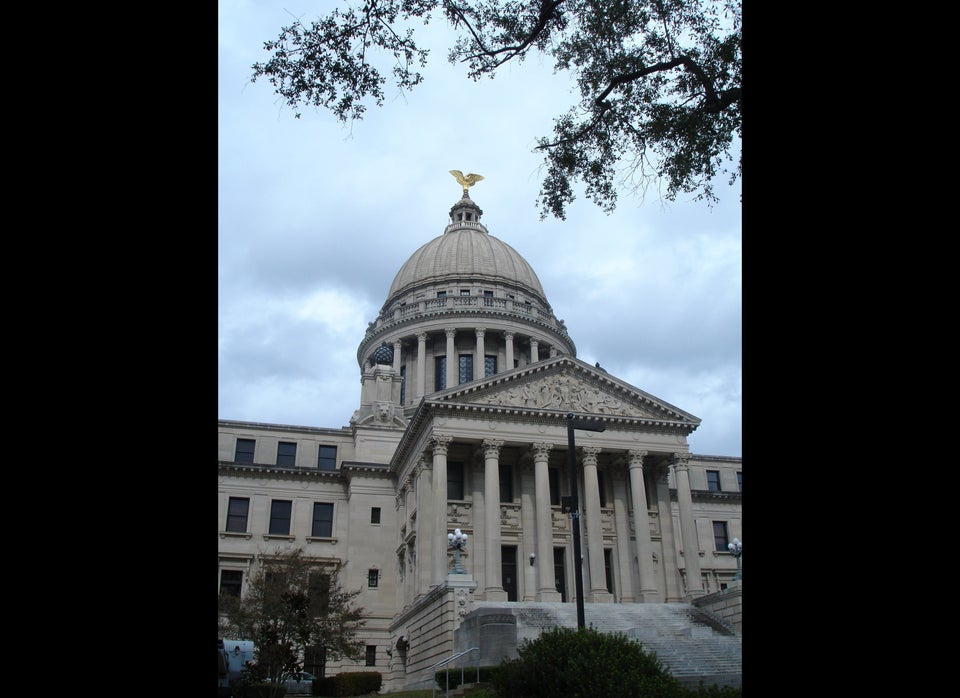 Top 10 Most and Least Religious States
Popular in the Community