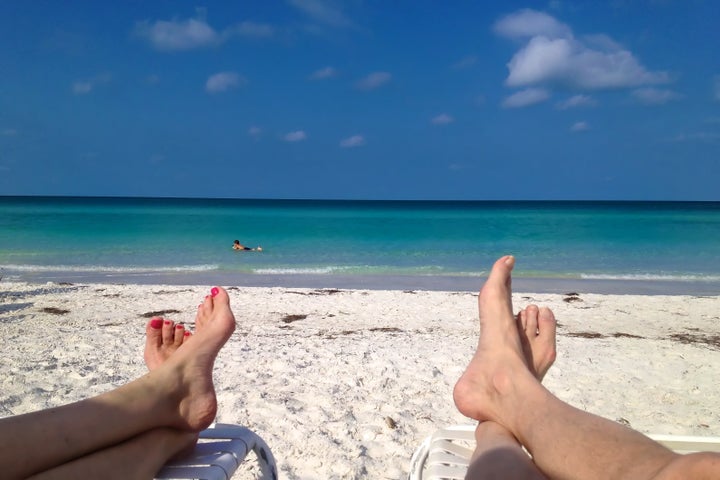 Disruption in the legal industry doesn't mean startup bros and pingpong tables -- it means finding flexibility in one of the most rigid and conservative professions around.
A forthcoming report in the Hastings Law Journal suggests that change might be on the horizon, thanks to dozens of mostly new firms that are using technology to do legal work while avoiding the massive overhead costs and draconian billable hours requirements of "Big Law" firms.
"Lawyers have wanted work schedules like this for 20 years," said Joan Williams, co-author of the study and director of the Center for WorkLife Law at University of California, Hastings College of the Law. But now, technology can finally make flexible legal work possible, she said. Client files, for example, don't have to be kept in one physical place for reference.
The researchers interviewed more than 50 founders of law firms that are pioneering this flexible approach. Some of these organizations, which the report calls "New Models," are small, with just a few lawyers working in one or two locations. Others employ hundreds of mostly "Big Law refugees," the report says. Axiom, one of the largest examples of a "New Model" firm, has 1,200 employees in 17 locations.
While there are some firms that allow lawyers to work part-time schedules, most lawyers work full time -- just not all the time. "The report shows that what a lot of lawyers are looking for is what I called 'full-time flex.' That's 40-50 hours a week, but you can work from home when you want," Williams explained.
There are other firms that specialize in part-time work. According to the report:
Intermix has 102 attorneys nationwide, with roughly 70% of them being mothers, all doing project-based work for firms around the nation on an as-needed basis … Intermix allows attorneys that want flexibility but don't want to stop practicing law or have a resume gap an opportunity to work remotely on a project basis, and to spend time with their children, as well.
One of the biggest industry-wide changes is that men seem to be more interested in working fewer hours and spending more time with their families, Williams said. "The [report's] single most surprising finding is that men are now willing to leave very high-status workplaces for reasons of work life balance," she said. "Many men are where mothers were 20 years ago."
Yet while male lawyers now seem more willing to leave the prestige of Big Law behind them, Williams said they're not as willing to leave the money behind. However, many newer firms have lower overhead because they either have very small offices or don't have any at all. There's no art or expensive furniture to pay for. In many cases, attorneys at "New Model" firms are taking home as much as they were at larger firms, Williams said.
Still, this isn't the end of Big Law. "When it comes to high-stakes, bet-the-company deals and litigation, major companies still typically seek out the most prestigious and powerful representation they can afford," the report says.
Calling all HuffPost superfans!
Sign up for membership to become a founding member and help shape HuffPost's next chapter