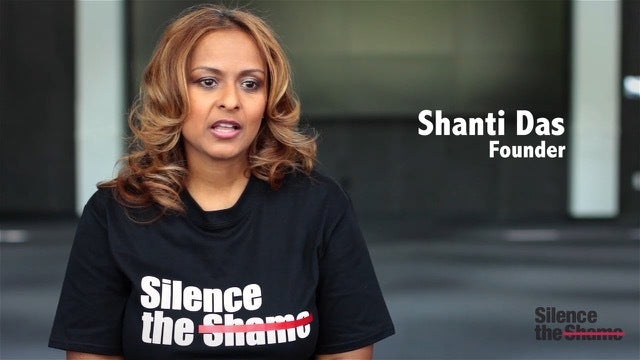 Openly talking about mental health is a hard yet healthy conversation to have in the age of social media, police brutality, racial tension and Trump presidency.
The graphic content that we consume, such as watching a police officer shoot an unarmed citizen or seeing an elderly man die on Facebook Live, has an impact on our mental health. And when the Black community in particular couples that with the mental shackles that remain since our ancestors were in slavery, it's an issue that we can no longer sweep under the rug.
Music veteran executive Shanti Das is making it her mission to openly discuss mental illnesses and dismantle the stigmas and misconceptions that are associated with the taboo subject through her initiative Silence The Shame.
Known as the Hip Hop Professional, Shanti has been instrumental in marketing some of music's biggest stars for more than 20 years including, Prince, Outkast, TLC, Erykah Badu and Toni Braxton.
Now she's leveraging her credible platform and influential relationships to get the word out about mental health awareness. Nick Cannon, Usher, Ed Lover, Andra Day, Will Packer, Estelle and more public figures have stood behind Shanti to silence the shame.
"Education is the key to unlocking mental health," says Shanti. "You don't know what you don't know, so we want to educate our community and share information that can help transform and save lives."
Shanti's passion to move our culture forward is rooted in her own mental health journey. The effects of her father's suicide when she was 7 months old made the adult Shanti fear that she would follow in his footsteps, leading to her depression and anxiety.
"It took a long time to be able to talk about my dad's death. I used to just say he passed away. I wouldn't say he shot himself because I was afraid of what people would say. I was also angry at him for leaving like that and I suppressed those feelings."
Shanti admits that she didn't even want to learn about her dad's Indian culture, but she finally saw the light when she visited a therapist in 2003. Through a series of counseling sessions, she learned forgiveness and how to understand what her dad might have been going through. She also found a new church in New York where she learned about herself and relationship with God.
"Although I sought therapy and forgave my dad in 2003, in 2015 the depression returned with a vengeance. One of my best friends committed suicide the day before and also I talked myself into a downward spiral from several issues and considered taking pills. That was really the moment I knew I had to get real help."
These experiences taught Shanti how to silence her shame. By getting help she's now able to openly talk about her struggle with depression and anxiety in hopes of encouraging others to share their story and seek professional help.
Like Shanti, many people with mental health issues lead a seemingly "normal" life. According to NAMI, 1 in 5 adults in America experience a mental illness. These issues can come from stress, loss of a loved one, divorce, troubled work environment, and traumatic experiences such as sexual assault -- things we all deal with to some degree.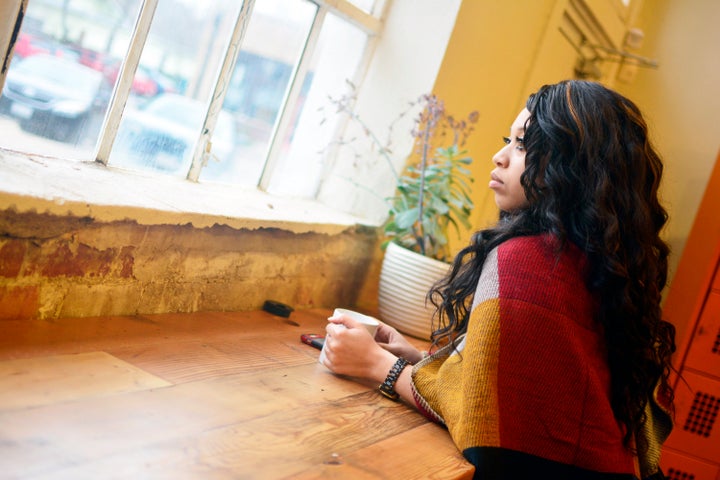 Here are six actions that we can take to help silence the shame around mental health:
Shanti recommends learning more about mental disorders, symptoms and treatments by checking out the Mayo Clinic and the National Alliance of Mental Health. Mental Health America also offers online assessments to see if you may have a mental illness, but visit a licensed professional to determine if you are affected.
She also encourages people to attend events to learn more about the topic. Silence The Shame is hosting a Community Mental Health Fair and Symposium in Atlanta on Saturday, May 6th, 2017. Mental health professionals, community leaders and members of the faith community will discuss identifying symptoms, treatment and ways to support others.
Shanti is encouraging everyone to use their platform to speak up about mental health and share resources, especially on Silence the Shame Awareness Day on Friday, May 5th, 2017. With Mental Health Awareness Month in May, Shanti and her team is using this key moment in time to spark a global conversation about the issues via social media using the hashtag #silencetheshame.

Shanti knew something was wrong when she didn't want to get out of bed, despite usually being a morning person. She lost interest in the things that mattered most, including music, and found herself at home alone a lot. She also ate out of depression.
The signs that one may be suffering varies based on the type of mental health disorder. According to the Mayo Clinic, other symptoms of depression include feelings of sadness or hopelessness; angry outbursts, irritability or frustration, even over small matters; and sleep disturbances, including insomnia or sleeping too much.
While anxiety is a normal part of life, people with anxiety disorders frequently have intense, excessive and persistent worry and fear about everyday situations. The Mayo Clinic states that these feelings of anxiety and panic interfere with daily activities, are difficult to control, are out of proportion to the actual danger and can last a long time.
More complex illnesses, like Schizophrenia or Bipolar Disorder have different symptoms. It's important to understand the signs so you can address if you or someone you know has a mental health disorder.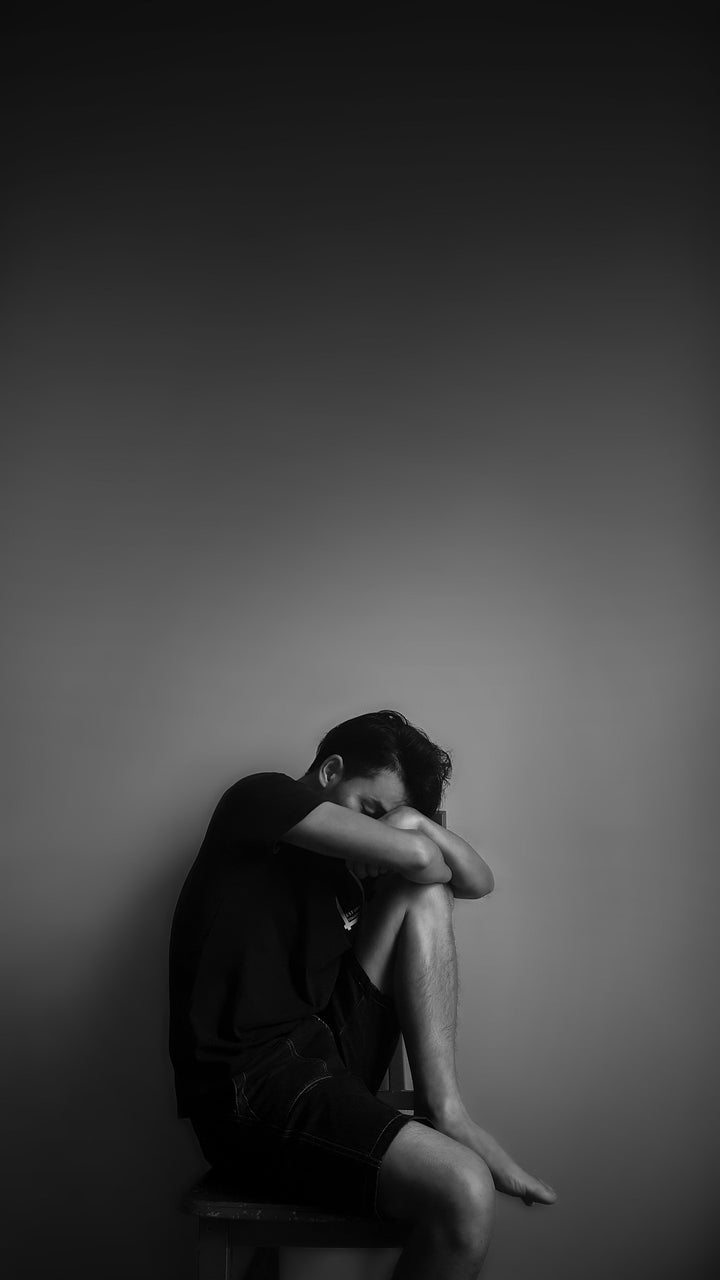 Although she is a woman of God, Shanti admits that mental health disorders isn't something that you can just pray away. That's the first step, but it's important to get professional help.
She recommends speaking with someone who is neutral and doesn't know you or your background to have an unbiased conversation. She also explained that there are levels to professional help. A psychiatrist is a medical doctor that evaluates patients and can prescribe medications. A psychologist can offer treatments, but can't prescribe medications -- they can only refer patients. There are also licensed counselors and therapists that can help with coping and managing the illness.
"Seeing a doctor if you think something may be wrong is an act of self love. You have to love yourself to get the help," says Shanti. "If you don't love and value yourself, it means that you'll do anything to the body that God lent you. Make sure that spiritual connection is there by getting help, loving God, and loving yourself."
5. Be supportive and stop judging
Words have power and using negative terms like "crazy," "weird" or "insane" further perpetuates the stigma around mental health and discourages suffers from speaking up or getting help.
"We don't know what people are going through, so sometimes we have to pull it out of them if they aren't open to talking about it," says Shanti. "Stop hiding behind social media -- pick up the phone and check on people more. Also, don't take warning signs lightly. It's better to intervene than to be too late when you could have saved someone's life."
Shanti stresses that compassion is essential, and we can't write people off because of what they suffer from or what they're experiencing. We have to be there to help one another and start normalizing the conversation around mental health.
6. Practice mental wellness
"The best way to improve your mental wellness is to do whatever brings you peace and balance -- do what makes you smile," Shanti says.
Shanti was on prescribed anti-depressants and weaned herself off of them. Now when depression or anxiety creeps back, she recognizes her triggers, prays, talks to friends, makes herself be around others, works out to build endorphins, and helps other people.
She encourages people to approach mental health like their physical health -- intentionally exercise mental wellness every day. While this looks differently for everyone, it may include prayer, thinking happy thoughts, saying affirmations, practicing meditation or yoga, listening to music, going to church, and discovering ways to serve others.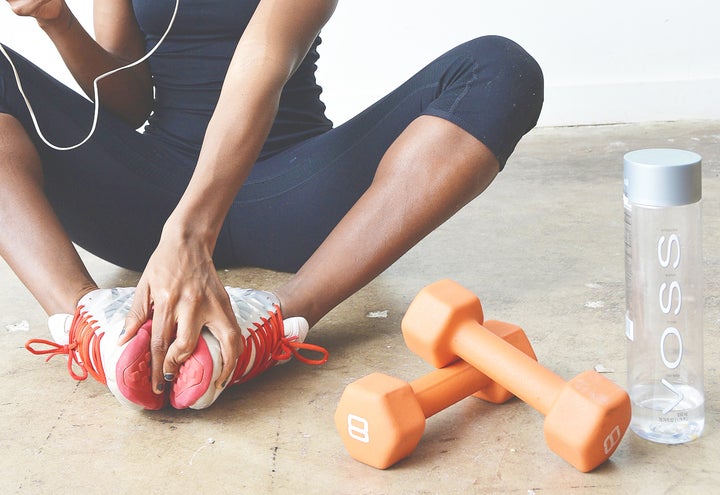 According to ActiveMinds, compared to older adults, the 18-24 year old age group shows the lowest rate of seeking help.
Silence The Shame will continue to reach the public with their Loving U College Tour kicking off later this year. Shanti will join other mental health care professionals and advocates to discuss the importance of taking good care of your mind and coping mechanisms for stress, anxiety and other disorders.
Shanti and her team also has a Silence The Shame podcast where they seek to normalize conversations around managing mental health and healing from illnesses.
It's ok not to be ok. But we can't shun people for getting the help they need. It's time that we educate people, empower them to share their testimony, and dismantle the stigmas around mental health.
Shanti is another example of a woman turning lemons into lemonade and shining a light on the darkness. By openly sharing her struggles and mental health journey, she is freeing other people to do the same and silence their shame.
"You don't have to tell all of your business, but we all have a duty to share our voice and speak out on what is good and what we believe in," says Shanti. "We've been conditioned to not share, but being vulnerable makes you strong."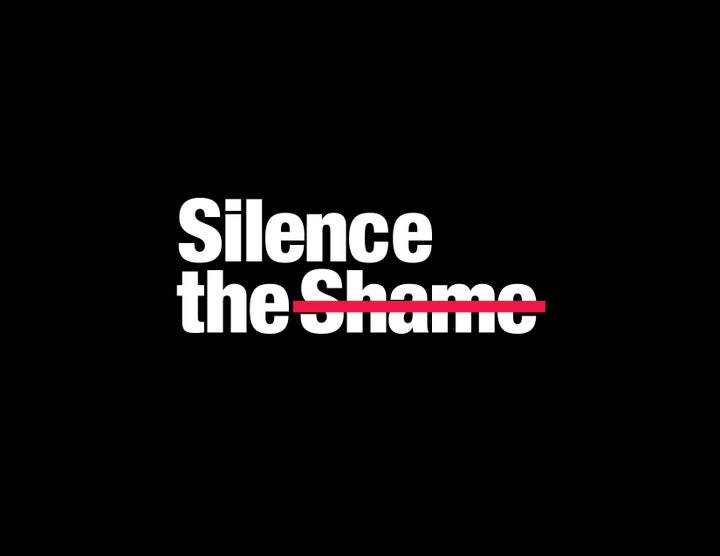 Lifestyle blogger and published author Teyonna Ridgeway is dedicated to helping people recognize their beauty and unleash their brilliance. By day the Atlanta native works in social media marketing, and by night she drops gems about career, travel, faith and life as a Millennial on BecomingBrilliance.com. She also makes homemade natural body butters and sugar scrubs through her Etsy shop, Gail's Goods. Follow her on Twitter or Instagram @TeyonnaLanez.