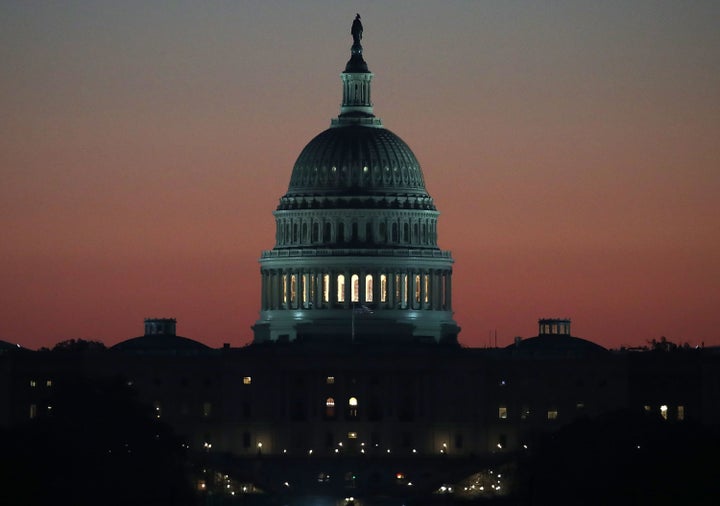 A newly formed council of prominent American Muslims and Jews announced its formation this week in the wake of President-elect Donald Trump's win.
Spearheaded by advocacy organizations the American Jewish Committee and the Islamic Society of North America, the Muslim-Jewish Advisory Council wasn't a response to the election outcome, said Robert Silverman, AJC director of Muslim-Jewish relations. In fact, he said, its been in a process of formation all year.
"This is not at all a reaction to Trump," Silverman told the Huffington Post. "It's a reaction to divisions in our country."
The advisory council is comprised of a bipartisan coalition of over 30 religious leaders, business executives and scholars from around the country. Stanley Bergman, CEO of Henry Schein, and Farooq Kathwari, President and CEO of Ethan Allen, are serving as the council's co-chairs.
"This is a group chaired by business people intentionally," Silverman said. The group's focus won't primarily be dialogue, he noted, and instead will work to draft policy proposals likely to make a concrete difference in people's lives. 
Muslims and Jews have many things to share, not only common faiths but also common fate."
The council is focusing on developing a domestic policy agenda to propose to Congress and held its first planning meeting on Nov. 3 in New York City. So far, Silverman said, the agenda includes topics like immigration and refugee issues, religious liberty as it applies to "reasonable accommodations of religious practices in the workplace," and improving enforcement of hate crimes laws already on the books.
The council will host a public event Feb. 1 on Capitol Hill to present its policy agenda, Silverman said. Members of Congress are invited to attend.
Of the incoming Trump administration Silverman commented, "We're not going to assume the worst. We want to work with the new administration, but we'll be very vigilant. If there are any kind of bigotry statements, we're going to be one of the first to speak out."
Deborah E. Lipstadt, a historian and author of Denying the Holocaust who famously went to court with a Holocaust-denier in the 1990s, is among the new council's members. She said she considered the advisory group a "tentative early step" towards greater relations between Muslim and Jewish communities.
"It cannot hurt and it might even help," she said in an email to HuffPost.
Daisy Khan, executive director of the Women's Islamic initiative in Spirituality and Equality and a member of the council, said one of the group's key goals is to "promote respect and understanding" among the two faith communities and "use our collective wisdom to preempt any potential crisis from forming."
Imam Shamsi Ali, president of the Nusantara Foundation and a member of the new council, reiterated that the group isn't a response to Trump, but rather evidence of "a strong commitment to both Jewish and Muslim communities to engage in a constructive dialogue, reconciliation, and partnership."
"We truly believe that Muslims and Jews have many things to share," he told HuffPost, "not only common faiths but also common fate."
Calling all HuffPost superfans!
Sign up for membership to become a founding member and help shape HuffPost's next chapter
BEFORE YOU GO
PHOTO GALLERY
Interfaith Allies Surround Praying Muslims With Circle Of Protection