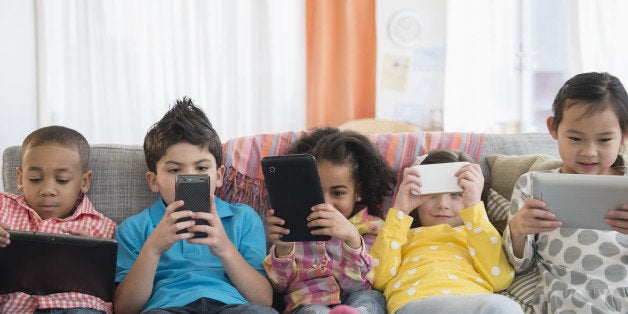 How invigorating to meet a humble brainiac, whose kind, compassionate, a feminist, in 2016 who has pulled tote for almost two decades! Here's a message from the one and only Penny Milliken, CEO of HeR Interactive.
"Over the last 18 years, we've been inspiring young women to go into STEM-related careers through our core line of PC/Mac games. We are introducing a new generation to Nancy Drew and empowering younger players to take an interest in a skill that is fundamental to 21st century success,". "We worked closely with an advisory panel of teachers and conducted focus groups while developing Nancy Drew: Codes & Clues. We discovered that by incorporating programming principles into a story based game, we're inviting early learners, especially girls, to explore coding in a new way, and one that retains their interest. Players want to solve the mystery."
Nancy Drew uses her coding know-how and de-TECH-tive skills to solve a mystery in Nancy Drew: Codes & Clues, a new story-driven hidden-object mobile game. HeR Interactive, an award-winning mystery adventure game publisher and developer, just launched Nancy Drew: Codes & Clues, the first initiative under its new division, Hi Kids (HeR Interactive Kids), which focuses on mobile games and apps geared to a younger audience.
For any newcomers:
Nancy Drew debuted in 1930 and is still going strong. She is a smart, independent, gutsy and resourceful teen detective who can crack even the toughest case. Published in 22 languages and with more than 100 million copies in print worldwide, Nancy Drew has engaged readers and served as a role model globally for generations. With an updated dash of fashion fierce we thank Andrew Yang who sketched the new lewk for Nancy and her crew, in addition, the in house team at HeR Interactive team Jeanne Roiter, Cathy Roiter and the lovely Suzy O'Hara.
EDUCATION
The game play shows the importance of cause and effect learning by introducing kids to the foundational principles of coding in an engaging, fun and accessible manner. At the end of each chapter, players program their robot puppy to help Nancy out of a tight spot. Coding difficulty increases as the story progresses with new puppy commands, including roll and crawl, introduced in each chapter. Players are exposed to basic computer programming structures such as sequences and loops. They are also introduced to critical thinking skills involving pattern recognition, problem solving and spatial visualization. - How neat.
Music report:
The mobile game debuts Codes & Clues, a new theme song written by Ana Tish, a student from the Berklee College of Music and performed by Sofia Mazursky. Ana worked alongside Tena Clark, producer of Grammy Award winning projects and CEO of DMI Music & Media, a music branding agency, at DMI's Firehouse Recording Studio in Los Angeles to produce a fully mixed and mastered version of the song.
Animation:
Cosmic Toast created digital animated shorts of the iconic detective and her friends solving mysteries and helping others as they find "Codes & Clues" were created to introduce younger fans to these new STEM role models. This six-part series is featured on Nancy Drew: Codes & Clues YouTube channel.
Where to watch:
Nancy Drew: Codes & Clues is ideal for kids without any coding experience or skills. Geared for early learners 5+, the mystery unfolds in a full narrative story spanning six chapters as Nancy and friends, along with their new robot puppy, encounter students who may have taken the missing tech fair project. Watch HERE.
Nancy Drew: Codes & Clues is available for iOS and Android devices in the App Store, Google Play and Amazon app store for Android for $3.99. Learn more about Nancy Drew: Codes & Clues HERE.
About HeR Interactive:
Based in Bellevue, Washington, HeR Interactive was a pioneer in 1998 when it began developing and publishing Nancy Drew interactive games for females. Since then, the company has released over 32 games, won 30 Parents' Choice awards and has sold more than 9 million copies of its games. Nancy Drew players now include moms who have introduced their daughters to the girl detective, making her one of history's longest-running iconic figures spanning generations. More information about the company and Nancy Drew games can be found at www.herinteractive.com.
Calling all HuffPost superfans!
Sign up for membership to become a founding member and help shape HuffPost's next chapter