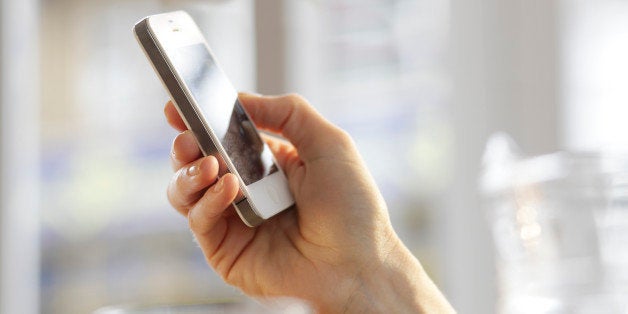 This piece is jointly written by Ann O'Leary and Patti Miller, co-directors for Too Small to Fail
Studies have found that by age 4, children in lower income families have heard 30 million fewer words than their more affluent peers. This disparity in hearing words directly translates into a disparity in learning words. With a new study finding that more than half of American schoolchildren are now living in low-income households, we must do more to ensure that parents have the information and tools they need to give their children the strongest start in school and in life.
In our newest effort to help close this word gap and ensure all children are on the path to success, Too Small to Fail, a joint initiative of the Bill, Hillary & Chelsea Clinton Foundation and Next Generation, has again partnered with Sesame Street to launch a text-to-parents program of 'Talking is Teaching: Talk, Read, Sing' through Text4Baby, a free mobile health information service that has reached more than 820,000 new and expecting parents.
Recent research has found that delivering tips to parents through mobile text can be a highly effective strategy for producing positive learning outcomes for children. For example, a new study from the National Bureau of Economic Research found that San Francisco preschoolers whose parents received text messages with highly-specific tips on reading to their children or helping them sound out letters and words performed better on literacy tests than children whose parents did not receive such messages.
That's why we're harnessing the power of mobile technology to provide parents with the early learning and literacy resources they need to help their children learn from the very beginning. Starting this week, parents with infants aged nine weeks to one year old who have signed up for the Text4Baby service will receive messages about how they can help foster their child's early language development.
This mobile program will offer specific, research-based tips from Sesame Street on how parents can make every moment count with their newborn baby by talking, reading and singing with them. Each tip is paired with a link to a video or a component of the 'Talking is Teaching' family toolkit, also produced by Sesame Street, which are designed to model for parents how they can engage in the specific behaviors promoted through the text-based tips. Our goal is that this new texting program will inspire and empower parents and caregivers to promote their children's language development while nurturing their overall growth from day one.
From meal time to bath time to bed time, these tips and resources cover a wide range of topics aimed at helping parents find fun and meaningful ways to incorporate talking, reading and singing to their babies into their everyday moments and routines. We are actively working with national and local community partners in Tulsa, OK and Oakland, CA, as well as other cities across the country, to encourage parents of infants to sign up for the service. New parents can sign up for this service by texting BABY (or BEBE for Spanish) to 511411. For additional resources, visit www.talkingisteaching.org and www.sesamestreet.org/talking.
Calling all HuffPost superfans!
Sign up for membership to become a founding member and help shape HuffPost's next chapter