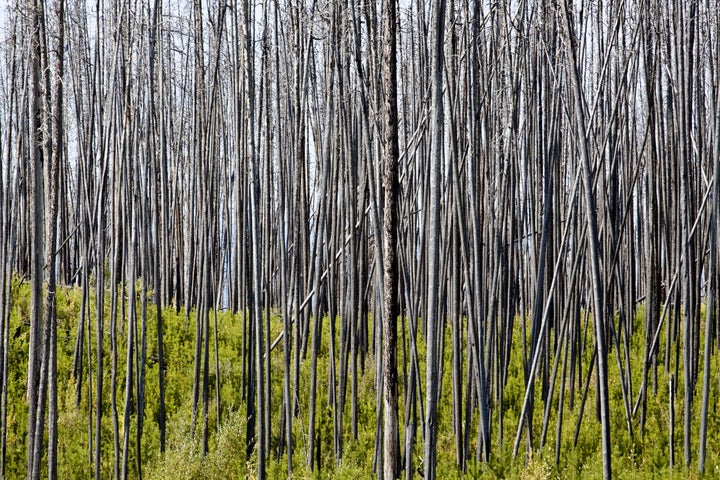 If we continue to emit in current rates we have only about 15 years left before we have emitted enough CO2 to warm this planet with more than 2 degrees. This is not a political statement, but a scientific one.

COP21 in Paris is therefore a defining moment for the development of life and human activity on our planet. The world's eyes are on the negotiators. The Nordic Council of Ministers, together with Nordic actors, are committed to making an extra effort to contribute with Nordic dialogue, ideas and solutions in conjunction to the climate conference.

Growth without emissions
For nearly a quarter of a century, the Nordic countries have shown that it is possible to grow the economy without increasing the level of emissions. In fact, while GDP in the Nordic region has grown almost 50 percent the last twenty years, the level of greenhouse gas emissions has gone down nearly 20 percent and energy consumption likewise. Even when you take into account the issue of carbon leakage and imported goods, our climate balance still adds up.

So, individually and collectively, the five Nordic countries have some of the most ambitious energy and climate policy agendas in the world, having set challenging targets and milestones along the road to creating a truly sustainable energy system.

Energy cooperation
Energy cooperation is another focal point for the Nordic countries at the climate conference in Paris, celebrating 100 years of energy cooperation in our region.

In fact, the Nordics are 25 years ahead of the game when it comes to decarbonizing the electricity production, a feat to a large extent made possible by the common Nordic electricity market and the almost perfect mix of renewables present in the region.

Energy resources like wind, hydro and biomass in the different countries, supplement each other very well and the energy policies of the Nordic countries have for decades secured a sound environment for long term planning.

I am convinced that our success in the past is due to the common values that our governments, private actors and societies share. I am absolutely sure that this mutual trust will serve as the basis for a successful fight against climate change also in the future.

The Nordic perspective
We call the Nordic Council of Ministers' set of common values "The Nordic Perspective." Among them you will find sustainability, innovation, equal rights and trust. In themselves, these values are not unique to the Nordic countries alone. But they represent characteristics that are part of the Nordic DNA, and they help us formulate the social and political causes that we believe in.

The Nordics have a holistic take on society, coupled with a strong people perspective and respecting the individual. Therefore, a sustainable use of resources and care for the environment are prioritized in all the Nordic countries.

At the COP21 the Nordic countries, Denmark, Norway, Sweden, Finland and Iceland, as well as the Faroe Islands, Greenland, and Åland, have a joint pavilion bringing a total of more than 50 events and numerous other activities under the heading "New Nordic Climate Solutions."

The COP21 in Paris is in no way a final -- we see it as the start. The following years will be the time of cooperation regionally and globally, thinking and planning for a green, sustainable future.
This post is part of a "Nordic Solutions" series produced by The Huffington Post, in conjunction with the U.N.'s 21st Conference of the Parties (COP21) in Paris (Nov. 30-Dec. 11), aka the climate-change conference. The series will put a spotlight on climate solutions from the five Nordic countries, and is part of our What's Working editorial initiative. To view the entire series, visit here.
Calling all HuffPost superfans!
Sign up for membership to become a founding member and help shape HuffPost's next chapter