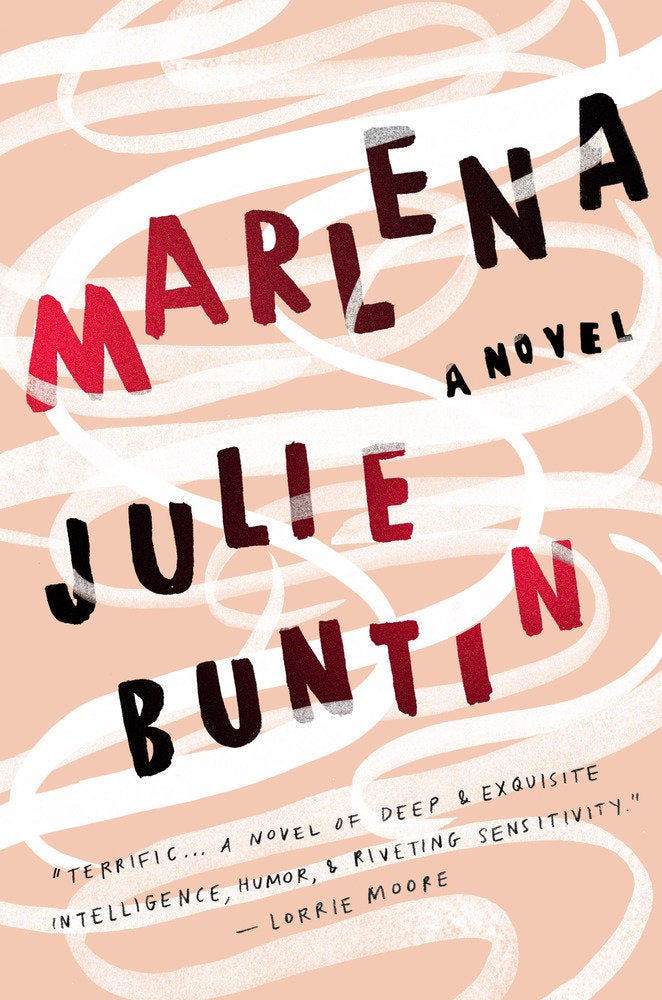 Sometimes it seems as though every girl had an impossibly beautiful best friend in high school. Maybe that's just a function of the almost prescribed insecurity young women face as teens. Our tummies are too soft, our knees too knobbly, our hair too flat and our skin congested. Someone else is always more perfect, and that someone else can become an fixation.
Basically, teenagers are shallow. The narrator of Marlena, a woman named Cat, realizes that, looking back. She's telling the story of her high school best friend from the vantage point of a grown-up, someone who's graduated, gotten out and made a new life. She's aware that her own teenage self cared about the wrong things. Marlena, she recalls, "was alarmingly pretty ― sly, feline face, all cheekbone and blink ― and if I am honest, that was the first reason I wanted to become friends." She catalogues her own physical flaws, then adds, "Still, I believed that at any second I might become beautiful. I was crazy about girls who already were."
Marlena's beauty, it turns out, also serves as misdirection; Cat never really notices how much trouble her buddy is in ― only how effortless, how glamorous, how sharply cheekboned she is.
Cat has just moved to a dying town in Michigan with her mother, recently divorced, and her older brother, Jimmy, when she meets Marlena. The newly depleted family, struggling financially without Cat's father, moved to find a cheaper life, but she is resentful about leaving her prep school and friends. In Silver Lake, Cat discovers, they have neighbors ― most notably Marlena, who is two years older than Cat, and Sal, Marlena's little brother. Their mother is gone and their father more of a burden than a parent, so Marlena cares for him. Compared to Cat's naïveté, Marlena appears all grown up. She wears T-shirts with the necks cut out. She has a cute boyfriend. She gets Cat to cut class and smoke pot and drink with her all day.
For the awkward, nerdy girl Cat sees herself as being, a best friendship with an older girl like Marlena ― sharp, sarcastic, creative and gorgeous ― offers almost inconceivable excitement. Immediately, she remembers, there were signs that something wasn't right, signs everywhere that she almost couldn't have missed, except that she did. Marlena acts erratic, drinks too much, constantly skips school; her deadbeat father spends most of his time in a janky shed nearby, which Cat doesn't realize at the time is a meth lab.
It's not a spoiler to say that Marlena has died by the end of the novel. The novel reveals that almost immediately. But working up to how, or at least why, she wound up lying dead in a few inches of icy slush in the woods, is a more harrowing journey. She's mixed up in an exploitative relationship with an older man. Sal is taken away from the family home after a visit from CPS, and Marlena struggles to win custody of him. She seems to physically deteriorate. Cat sees her as larger than life through all of this, untouchable; all she really sees in Marlena is someone she wants to be. As she goes over and over her indelible memories of the months she spent attached to her friend's hip, she tries to pin down the moments when all was lost. When did her drug habits get too extreme? When did she lose hope of making it out?
Marlena is a confessional work, a narrator's exhausted, fruitless self-excoriation. Like many women looking back on her teen years, Cat recalls not appreciating her mother enough, not noticing the shit going on in her friends' lives, not looking outside herself.
Beyond the exhilarating and terrifying evolution of the girls' friendship, Buntin excels at capturing the sensations of girlhood. Cat tries booze, and drugs. She runs through the woods barefoot and comes back with feet embedded with grit. She feels vague sexual stirrings that she can't cope with, though she tries. She masturbates unsuccessfully in bed, remembering later how
sweat broke out along my upper lip and around my temples. I threw the covers off my body and pushed my pants partway down, still rubbing myself over my underwear [...] I pressed into myself harder, but the urgency ebbed and the feeling turned back into a tingle. I removed my hand and covered my eyes with my palms. My fingers smelled. I pinched the skin on my upper arm, tugging it away from the bone. Flabby. Flabby and gross.
At every turn, Buntin's prose flows with the easy, confident rhythms of an accomplished writer, and though there's really no mystery in the narrative, it reads nearly as compulsively as a thriller. As authors of what's been morbidly dubbed "sick lit" know, the shocking, inexplicable juxtaposition of youth's limitless potential and a central figure's looming death imbues every moment with tension.
The tale of two friends, one who succeeds and one who fails, isn't new ― it's the entire focus of Elena Ferrante's wildly popular Neapolitan books. But it remains fascinating nonetheless, especially in Buntin's capable hands. It's an inescapable fact that the tightest of bonds can't paper over gulfs that open up between people as time passes; circumstances change, and life tears at our friendships. In the case of Marlena, the breach is more abrupt, more total. Cat's realization that there are other forces in the world more powerful than her oaths of friendship is a coming-of-age, but also emotionally stunting. The trauma keeps her suspended in the past, hoping one day to understand it.
Marlena's vivid portrait of a friendship between two teenage girls in a troubled community ― one who made it out, and one who didn't ― viscerally captures the sensations and heartaches of adolescence.
What other reviewers think:
PW: "In her impressive debut novel, Buntin displays a remarkable control of tone and narrative arc."
Kirkus: "Sensitive and smart and arrestingly beautiful, debut novelist Buntin's tale of the friendship between two girls in the woods of Northern Michigan makes coming-of-age stories feel both urgent and new."
Marlena is Julie Buntin's debut novel. She is the director of writing programs at Catapult, and she has been published in The Atlantic, Cosmopolitan, Slate, and more.
Readers who love realistic novels about female friendship, such as fans of the Neapolitan novels.
"Tell me what you can't forget, and I'll tell you who you are. I switch off my apartment light and she comes with the dark. The train's eye widens in the tunnel and there she is on the tracks, blond hair swinging. One of our old songs starts playing and I lose myself right in the middle of the cereal aisle. Sometimes, late at night, when I'm fumbling with the key outside my apartment door, my eyes meet my reflection in the hallway mirror and I see her, waiting."
"So, very quickly, as you can see, in no more than a matter of weeks, she was my best friend. I was the first person, she told me, whose brain moved as quickly as hers, who got the weird things she said, her jokes, her vile, made-up swears, and could sharpen them with my own. A best friend is a magic thing, like finding a stump full of water that will make you live forever, or wandering into a field overrun by unicorns, or standing in a wardrobe one minute and a snowy forest the next."
Marlena
By Julie Buntin
Henry Holt, $26.00
Published April 4, 2017
The Bottom Line is a weekly review combining plot description and analysis with fun tidbits about the book.
Before You Go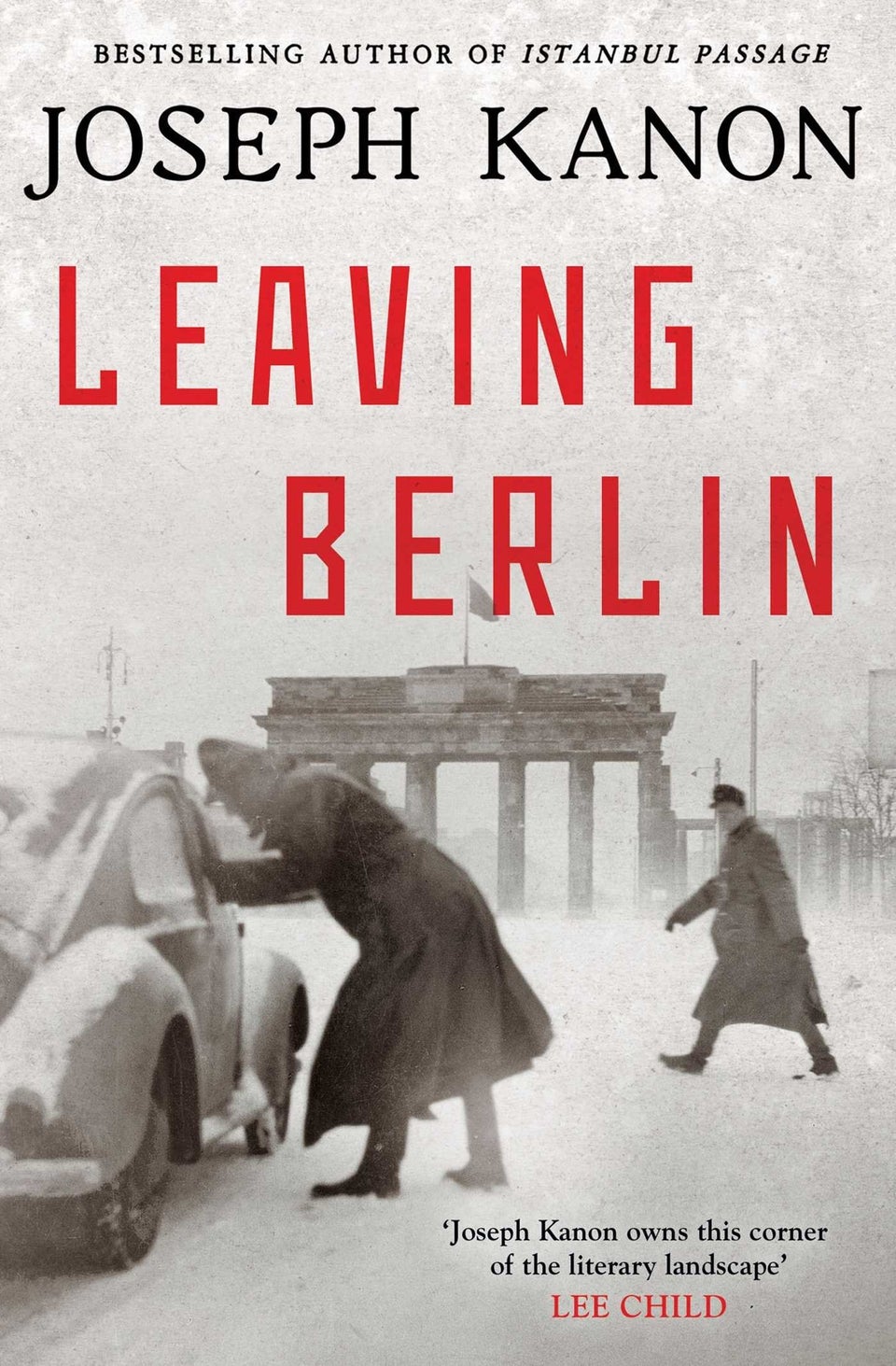 9 Novels That Will Keep You In Suspense
Popular in the Community