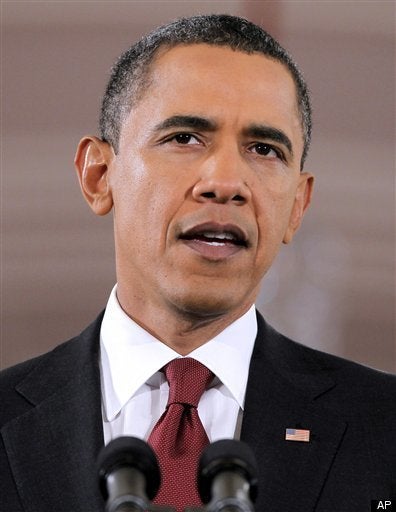 WASHINGTON -- Nearly a year and a half after President Obama promised to issue guidelines to assure scientific integrity in the federal government, the White House on Friday sent out a skimpy four-page memo that lacks details, deadlines and enforcement mechanisms.
Scientists -- and science itself -- took a beating from dogmatic political appointees during the Bush era. So advocates of scientific integrity were heartened when Obama, who campaigned on the issue, sent out a memo just six weeks into his presidency, full of high-minded principles such as calling for "transparency in the preparation, identification, and use of scientific and technological information in policymaking."
He gave his science advisor, John Holdren, the director of the White House's Office of Science and Technology Policy, 120 days to develop specific guidelines.
And then Holdren apparently hit some sort of a wall within Obama's own administration.
The deadline passed, and nothing.
Holdren explained the delay in a June 2010 blog post. "Determining how to elaborate on the principles set forth in the Memorandum in enough detail to be of real assistance in their implementation, while at the same time retaining sufficient generality to be applicable across Executive departments and agencies with a wide variety of missions and structures, has been particularly challenging," he wrote."And other demands on the participants over this time period have also been much greater than expected."
That left plenty of room for speculation about what was going on behind closed doors. "One of the central tensions in the Obama administration is a rhetorical commitment to transparency and a fanatical devotion to message control. And the two don't go together," suggested Jeff Ruch, executive director of Public Employees for Environmental Responsibility, a whistleblower group.
In perhaps the most glaring, recorded example of political interference, Obama's oil spill commission revealed in October that the White House itself had squelched attempts by NOAA scientists to make public the agency's worst-case estimate of how much oil could spew from the blown-out BP well in the Gulf of Mexico. Those "worst-case" estimates -- unlike the ones the White House were issuing -- turned out to be about right.
Even with all that extra time, Holdren ended up issuing a memo on Friday that is remarkably short -- some 1,350 words, for a pace of two words a day -- and astonishingly vague.
In a blog post on Friday, Holdren said the new memo "describes the minimum standards expected as departments and agencies craft scientific integrity rules appropriate for their particular missions and cultures, including a clear prohibition on political interference in scientific processes and expanded assurances of transparency."
Advocates of scientific integrity on Friday reacted with heavily qualified praise.
"Today's memorandum is an uncertain and ambiguous step down the path of the right direction," Ruch said in a statement.
He decried the lack of any implementation date. "We still do not have enforceable, concrete rules that implement transparency or integrity principles in any of the agencies," he said, "nor is there a timetable for agencies to develop rules. Nor is there a penalty or forcing mechanism to push recalcitrant agencies to follow these principles."
Given how long it took to produce this memo, he said, "how long is it going to take agencies to do the harder work of translating these broad policies into specific procedures?"
The new memo is typically ambiguous on the subject of whether scientists can talk to reporter. It says:
Federal scientists may speak to the media and the public about scientific and technological matters based on their official work, with appropriate coordination with their immediate supervisor and their public affairs office.
Ruch's translation: "In other words, scientists are free to speak except when they are not."
Gary Bass, executive director of the White House watchdog group OMB Watch, called the memo issuance a relief. But, he said in a statement, "the devil will be in the details, some of which are lacking in this memo,"
The Union of Concerned Scientists has been a key player on this issue, and Francesca Grifo, who directs the group's Scientific Integrity Program, on Friday called the memo a "rough but promising blueprint for honesty and accountability in the use of science in government decisions."
But, she said in her statement: "At the same time, I'm worried that the directive leaves an enormous amount of discretion to the agencies. We will be watching them every step of the way."
NOTE: This story was corrected to include Holdren's explanation for the delayed production of the rules.
UPDATE: Public Employees for Environmental Responsibility on Dec. 22 posted the extensively redacted results of its Freedom of Information Act lawsuit for information regarding what took so long. The vast majority of the 155 pages were blacked out, but they indicated that the guidance had been derailed by the White House Office of Management and Budget.
*************************
Calling all HuffPost superfans!
Sign up for membership to become a founding member and help shape HuffPost's next chapter