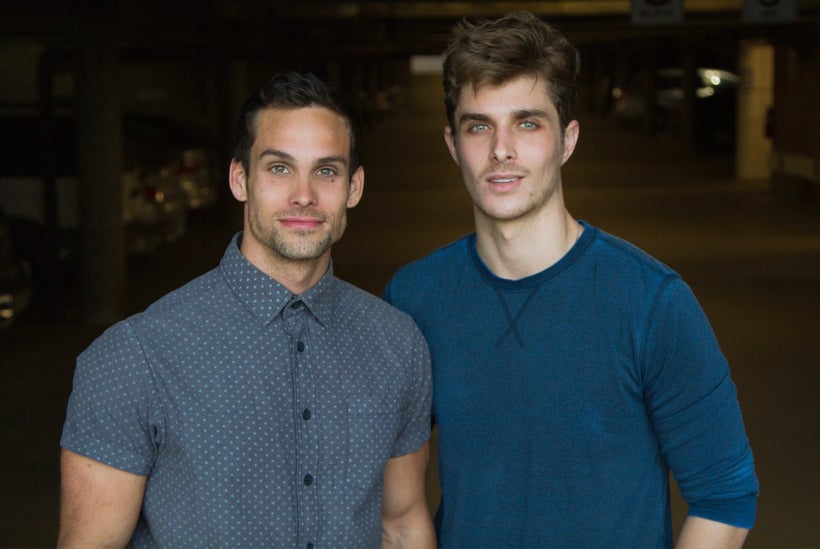 Masculinity in Crisis is an award-winning short-form series now streaming on Amazon Video in the US and UK, exploring concerns and themes around masculinity as extrapolated from one millennial's point of view. Directed and produced by Joel Nix, the series was also produced and written by Australian actor Alex Cubis who also stars in it.
Masculinity has recently been selected for a slew of festivals, and Cubis was recently awarded Best Actor in Los Angeles. Alex explains he's interested in using acting, writing and producing to "challenge audiences to think empathetically and critically about social and personal norms." That, and one of his goals is to work with Aaron Sorkin.
Alex cites a recent quote from Jessica Chastain, discussing Aaron Sorkin who directed her in the upcoming Molly's Game. "[Aaron] told his daughter… "Listen, when you go into the workforce, if a guy grabs you or does something with you, you can scream, you can fight back." And she turned to him and said "Dad, why are you teaching me to defend myself and not teaching those guys not to be creeps?"
Alex adds. "The gist of that exchange is that the onus isn't on women. The onus is on men to be the best versions of themselves."
Masculinity in Crisis doesn't explicitly touch on that, but the project speaks to the climate in which that idea needs more attention.
The creators of the project, which is non-narrative and visually akin to a music video, explain that they want viewers to recognize the patterns of hypocrisy in modern forms of masculinity, but "not reduce it to chauvinism – there's too much intersectionality for that."
Alex explains "A 'crisis of masculinity' exists as an 'issue' on a case-by-case basis. Among millennials, I've also found that personal career choices can somewhat undermine and sublimate a sense of one's masculinity - but that can also be taken more generally as person-hood. That's touched on in Part 3."
In the long-run, Joel shares a desire to tell stories "aim to inspire audiences to live their lives for the better." At only 28 and already a father, Joel is currently developing a short film project in the pursuit of making a feature, as well as working on sets with directors like Roland Emmerich and for TV shows like "Lethal Weapon." The ultimate goal, he says, would be to "direct projects of the same caliber as Game of Thrones. A show or film that's equally entertaining and thought-provoking, using both bad and good characters to make an audience think about how to live their lives in a better way. Also, there's no denying big-budgets are fun."
REAL LIFE. REAL NEWS. REAL VOICES.
Help us tell more of the stories that matter from voices that too often remain unheard.
This post was published on the now-closed HuffPost Contributor platform. Contributors control their own work and posted freely to our site. If you need to flag this entry as abusive,
send us an email
.