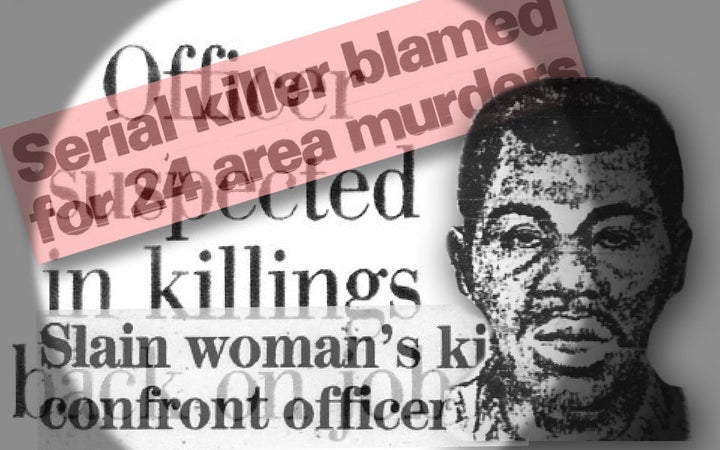 NEW ORLEANS ― Twenty-five years ago, the melting pot of culture and tradition that makes up the Crescent City was overshadowed by a cloud of evil. The historic metropolis that Louis Armstrong once dubbed the "Land of Dreams" had become a nightmare for the families of more than two dozen people who turned up dead in outlying swamps and bayous.
The murders garnered national attention when a police officer was named a suspect, and a task force assembled to investigate the crimes suggested more than one killer was responsible. The conviction of a cab driver for one of those murders based on testimony from jailhouse informants and scant physical evidence, along with multiple allegations of misconduct against the task force leader, cast doubt on the investigation. The investigation eventually fell from the media spotlight, with all but one of the murders remaining unsolved.
When The Huffington Post recently began defrosting this cold case, one of the few original investigators remaining on the job decided to take a fresh look at evidence recovered from one of the crime scenes. He's now pinning his hopes on advancements in DNA testing technology, which could finally bring a killer to justice.
Particularly, cops are looking again at a wad of chewing tobacco found near one strangled woman's corpse. Police want the tobacco, now 21 years old, to be tested again after an initial review in 1995 came back inconclusive. At the time, cops were checking to see if saliva matched that of former New Orleans Police Department cop Victor Gant, who was subsequently kicked off the force, in part for a domestic violence charge.
'Some Were Drowned, Some Were Suffocated'
"Back then you [didn't] have the quality of testing that you have now," Major C.J. Destor of the St. John the Baptist Parish Sheriff's Office told HuffPost. "Since I've spoken to you, I've ran it by my crime scene tech … so we can have [evidentiary samples] resubmitted and looked at."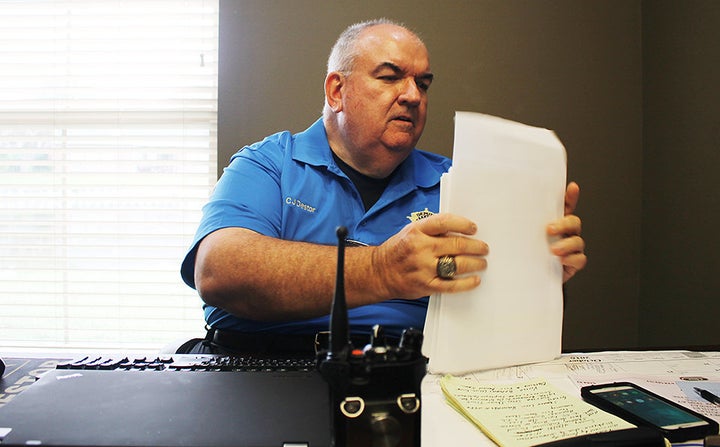 Seven of the 27 bodies discovered between 1991 and 1995 in the New Orleans area were found in Destor's jurisdiction. Most of the victims, police said, were African-American women involved in drugs and prostitution. Five of the victims were men, but some of them were reportedly transgender. The majority of the victims' bodies were dumped in bayous or canals situated along highways bordering the western banks of Lake Pontchartrain.
"They were strung out all along the I-10, I-55 and I-310 corridor," Destor recalled. "Some were drowned, some of them were suffocated."
Because of the secluded locations, the victims tended to be in advanced states of decomposition by the time they were found, leaving evidence destroyed and some victims unidentified.
'When I Saw Her At The Funeral Home, I Freaked Out'
Authorities got their first big break on April 30, 1995, when fishermen walking below the elevated I-55 interstate in St. John Parish discovered a woman's nude body at about 8:11 a.m. central. When officers arrived on the scene, they discovered a footprint from a woman's training shoe next to the body and a wad of chewing tobacco nearby. Rigor mortis, which typically occurs approximately 12 hours after death, was still in its early stages, suggesting the victim had not been in the area long.
"At the time, we had no trace of who she was," Destor said. "We later found out that she was Karen Ivester, white female, 30 years of age … and the cause of death was asphyxia due to suffocation. You could see in the autopsy report they made notes of some abrasions on her neck where she had been grabbed by someone and choked."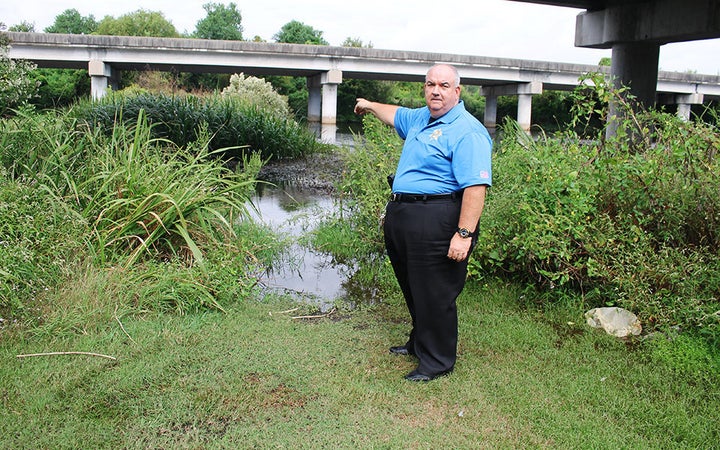 Ivester's daughter, Brandi, was 13 years old at the time. She still remembers her grandmother delivering the news.
"It was surreal," she told HuffPost. "I thought, 'No, it's not her. This isn't true.' Later, when I saw her at the funeral home, I freaked out and started screaming. I couldn't believe it was her. It was the most horrible thing I've experienced in my entire life."
Roughly three hours after Ivester's body was found, detectives were notified another body had been discovered, approximately 1 mile south of Ivester's. The body was face-down in a shallow body of water next to an I-55 off-ramp.
This victim ― a 28-year-old woman ―was fully dressed, clad in a uniform from Harrah's New Orlean's Hotel & Casino. She was wearing an identification badge that said her name was Sharon Robinson.
"I remember her leaving for work the night before," Robinson's daughter, Djuana, told HuffPost. She was 10 years old at the time of the murder.
"Then the FBI came and knocked on my grandma's door and told us what happened. I still have that open wound, like it all just happened."
Any thoughts of the killings being coincidental evaporated when detectives discovered Robinson was wearing women's training shoes with tread that matched the footprint found next to Ivester's body.
Robinson's cause of death was listed as drowning. Police theorized her killer stood behind her and held her head under water.
The killings, police said, were eerily similar to a series of slayings that began four years prior in Algiers, a historic New Orleans neighborhood located on the west bank of the Mississippi River. After a close call, in which a woman survived after she was choked and left for dead, police had a sketch and a suspect description: a black, muscular man in his 30s. When the sketch was released to the media in 1992, the killings stopped for five months.
Then, a new series of deaths occurred. This time, the victims were all from Tremé, a racially mixed neighborhood known for music traditions and Créole culture. The neighborhood was also once home to New Orleans' red light district, Storyville. While the district had long since been shut down, sex work persisted there. Sex workers are at a heightened risk for violence.
Police from New Orleans and the city's surrounding parishes, believing that one person was responsible for the slayings, teamed up with the FBI and formed a task force to catch the killer. On Aug. 12, 1995, Richard Pennington, then chief of the New Orleans Police Department, held a press conference and confirmed community suspicions that a serial killer was stalking the city.
Those in attendance didn't expect Pennington to reveal that one of his own — New Orleans Police Officer Victor Gant — was a suspect in the murders of Robinson and Ivester.
'He Had Hit Her. He Had Beat Her'
Pennington stopped short of calling Gant, 33, a suspect in the other slayings. However, he did say he believed all the killings were related — something that did not go unnoticed by Gant's attorney.
"There's some sort of syllogism at work here," attorney John Reed told The Boston Globe in August 1995. "If Victor Gant is a suspect in two cases, therefore Victor Gant is a suspect in all."
Gant, Destor told HuffPost, knew months earlier that police were zeroing in on him because he was formally interviewed at the sheriff's office on May 4, 1995. During questioning, Gant denied any wrongdoing, but refused a lie detector test, police said.
"He gave them a lot of answers [and] after they interviewed him, they took his information and went out and interviewed other people, and they were able to determine a lot of his statements didn't seem to go along with the people they were interviewing," Destor said.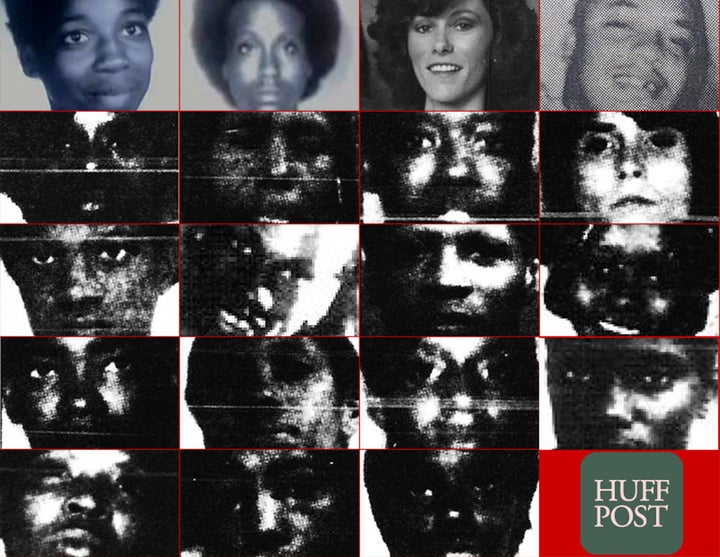 According to police, suspicion first fell on Gant when detectives retraced Ivester and Robinson's final steps.
It was about 10 p.m. local time on April 30, 1995, when Ivester, a mother of two, left the Harvey apartment she shared with her boyfriend to work in the French Quarter. Roughly five hours later, Ivester was spotted standing outside the employee exit of Harrah's. Authorities believe Ivester was waiting on Robinson. The two had been spotted together in the weeks leading up to their murders, police said.
Robinson, a mother of three, had recently split up with Gant, her longtime boyfriend. Two months before her slaying, Robinson alleged that Gant, a boxer, weightlifter and 15-year veteran patrolman, had abused her, police said.
"[We] spoke with some family members, and the first thing that the family members told our deputies was that … they were having domestic problems," Destor said. "He had hit her. He had beat her … she had been brought to the hospital on a few occasions."
'A Lot Of Things Were Swept Under The Rug'
When police questioned Robinson's daughter Djuana, she revealed several troubling things about her mother's relationship with Gant — memories she still retains.
"They fought all the time," Djuana told HuffPost. "My mother had a broken nose once, and she went to police, but a lot of the things were swept under the rug because he was a police officer."
Questioned by police, witnesses at Harrah's casino said they saw Gant with Robinson at 2:30 a.m. — roughly six hours before Ivester's body was found.
In June 1995, authorities obtained a warrant seeking head hair, pubic hair and saliva samples from Gant. The samples, along with the wad of chewing tobacco found near Ivester's body, were sent off to a crime lab for comparison.
Roughly four months later, investigators hit a brick wall when the results of the DNA tests proved to be inconclusive.
"I'm very disappointed in the superintendent," Gant told The Times-Picayune after the hearing. "I thought he treated me unfairly. A lot of other people who have been charged worse than that are still on the job."
But Gant's interview was interrupted when Robinson's older sister, Teri, and a group of supporters walked up and confronted him.
"Look at her," Terri Robinson yelled, as she held up a photograph of her sister. "How can you do this to us? ... All she wanted to do was love you. I hope she haunts you every night. Every night."
Gant, in what The Times-Picayune described as a "gesture of defiance," spit chewing-tobacco juice into the crowd.
Four months later, Gant was back in the headlines after he and another girlfriend, Karen Thibodeaux, filed battery complaints against one another. Thibodeaux, according to police, alleged Gant choked and threatened her.
"It seems to be a pattern with Victor Gant," Terri Robinson told The Times-Picayune. "I hope Karen Thibodeaux pursues this to the full extent of the law. Victor Gant needs to know that there are females who will challenge him. He needs to know that he can't go on brutalizing women."
After a series of closed-door conversations with attorneys, Gant and Thibodeaux agreed to drop their complaints.
Contacted by HuffPost, Thibodeaux declined to discuss the case.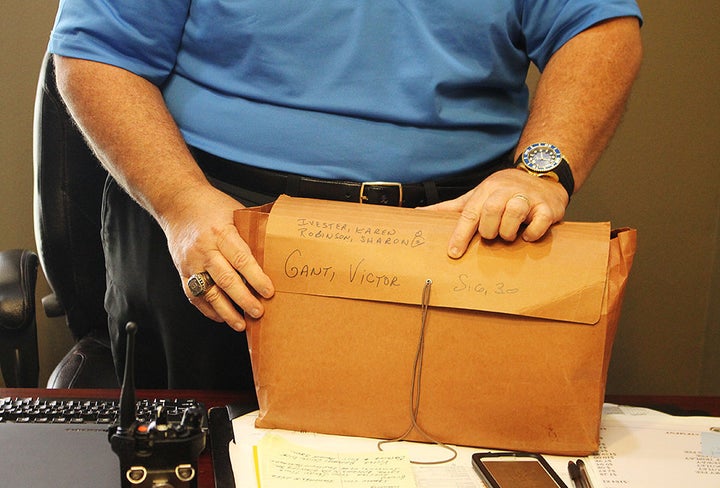 After more than two decades, Gant is still a person of interest to police.
"He still remains a suspect to this day," Destor said. "Victor is a strong, strong suspect in not only Sharon and Karen's homicide, but he could very well have a lot of ties to these other bodies that were found."
Gant, who has since moved to Georgia, did not respond to requests for comment.
Continuing A Law Enforcement Career
It appears Gant has worked in some capacity with the Carver College Police Department, which serves the Christian school in Atlanta. Two photos identifying Gant as an auxiliary officer and showing him in uniform were available on the department website earlier this month, but one has since been removed. Another photo shared on Facebook in July showed Gant in front of a patrol car, also in uniform.
Jill Perry, the records custodian for the Georgia Peace Officer Standards and Training Council, said Gant is "not a certified police officer in the state of Georgia." It's possible Gant served Carver College as a volunteer. But when reached by HuffPost via telephone, Carver College Police Chief R.J. Collins denied Gant was ever a part of the department.
"You got your information mixed up," Collins said.
When asked about the photos of Gant in uniform, Collins hung up.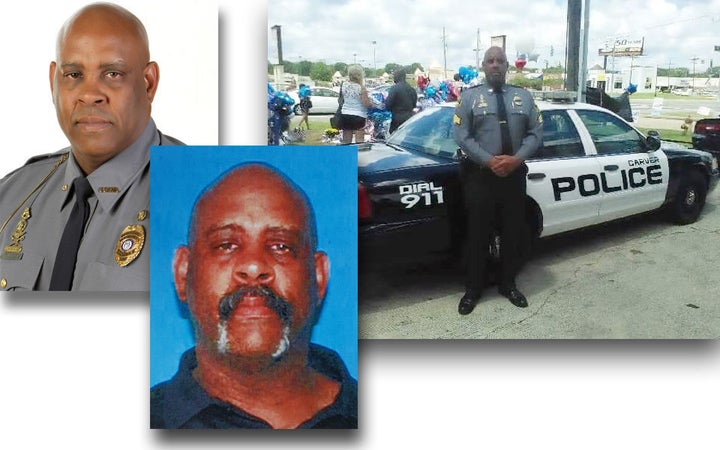 In a follow-up call to HuffPost, Carver College President Robert Crummie defended the police chief.
"Nobody's done you harm," he said. "Nobody's broken a law. Nobody's committed a sin … people are just uncomfortable about talking to strangers, giving information on anybody that's not solicited through an authoritative source. I want to say this as politely as I can, you guys will have to track [Gant] down."
Pressed further, Crummie said Gant is "no longer at Carver," but declined to discuss it further. "We're not obligated to give any information."
When asked about the inconsistencies, Jeff Miller, director of the certification and training division at the Georgia Peace Officer Standards and Training Council, said his agency is "currently taking a look into the situation."
Ivester and Robinson's daughters, meanwhile, are hoping the renewed effort to retest DNA in the case will bring about answers in the coming months.
"It's been hard for us," said Ivester's daughter, Amanda, who was 3 years old when her mother was killed. "Brandi has had a hard time dealing with it. There have been nights where she's so upset that she goes and sits at Mom's grave and cries for hours. I don't do that … I ball it up into this tight little ball and I shove it down and I almost act like it just didn't happen ― that one day, I'm going to wake up, 3 years old again, and she's going to be here and it never happened to begin with."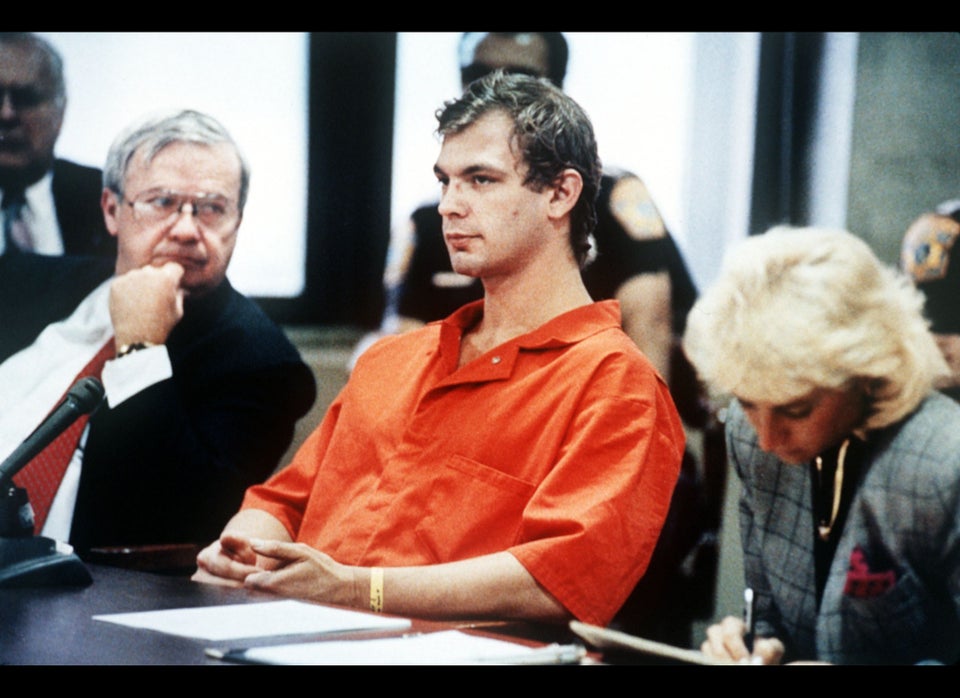 Infamous Serial Killers
Popular in the Community