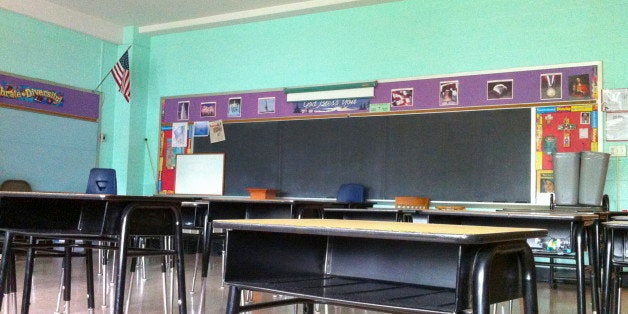 The story of rebirth in New Orleans' schools since Hurricane Katrina is one of nationally historic significance - but as is true of the city's recovery, it is a profoundly unfinished story.
As residents of the area know too well, the devastation of the hurricane wasn't merely an accident of weather and geography. As others have observed, the abandonment of New Orleans' people began not when they were calling for help from their rooftops, amid sudden national attention, but throughout decades leading up to that moment.
The same can be said for New Orleans' schools. It is a painful understatement to say that students and families deserved better than what they had in 2005. Math and reading achievement at Orleans Parish public schools ranked second-to-last in the state. Barely half of high school students graduated on time. For low-income and minority students, prospects were particularly bleak.
After the flood subsided, the New Orleans community courageously set out to break with the past and build a set of schools worthy of the city's children. They dedicated themselves to creating schools that honored the city's rich traditions and history, and prepares every student for college and the careers of today's world.
The story of change since then offers lessons that educators everywhere cannot afford to ignore. To the enormous credit of the city's educators, families, students and leaders, New Orleans has made strides rarely seen in this country. Graduation rates are up 19 percentage points since the hurricane. The "failing schools" label is nearly gone. Expulsions are down nearly 14 percent, amid a new push for restorative justice practices - which aim to develop reflection, communication and empathy. And, as former Louisiana senator and New Orleans native Mary Landrieu noted in a recent commentary, "most importantly, African American students in New Orleans have gone from the lowest performing in the state in 2004 to 5 points above the state average for all African American students today." New Orleanians should be proud of what they have accomplished.
As I've visited the city in recent years, I've seen the rebirth firsthand. Buildings damaged beyond repair have been replaced by bright, colorful, creative learning spaces. From chef's kitchens and school gardens to Advanced Placement robotics courses, schools are making learning real for students.
Despite the massive, painful impact of the hurricane on families and educators, the community is making rebirth a reality.
Yet, as Senator Landrieu writes, we must not confuse progress with success. Similarly, my friend Marc Morial, president of the National Urban League and former mayor of New Orleans, said the decade anniversary of Katrina must be a moment of taking stock, saying, "Give yourself some check marks and then, on the other side of the paper, say 'Here are some things we really have to confront as a city.'"
Things like the fact that success is not equally shared for all children. Today, 18 percent of all youth aged 16-24 in New Orleans are neither working nor in school. That's more than 26,000 young people. Only two other metropolitan areas - Memphis and Las Vegas - have higher percentages.
Educational opportunity has improved enormously, but is still not nearly consistent enough. And teachers have told me that, despite the years and the progress, they still contend with students' trauma of disaster and dislocation.
What gives me enormous heart about what's happening in New Orleans is the unflagging spirit of educators, families and leaders to continue to make changes to build the schools their students deserve.
Take, for example, Sabrina Pence, principal of Arthur Ashe Charter School. Ashe once had the lowest fourth-grade scores in the city. The school was under academic watch.
But Sabrina knew kids at Ashe could succeed. Today, the students at Ashe learn like never before. Sabrina implemented personalized learning projects, using technology to customize lessons for individual students and raise achievement for all. With computer-assisted instruction at work in their classrooms, teachers have information about student progress at their fingertips, so they can tailor future learning and assignments.
The hard work is starting to pay off: in 2012, the school boasted the Recovery School District's highest eighth-grade math achievement. In 2013, Ashe had the District's highest eighth-grade English achievement.
Likewise, in many schools, teachers are engaged as leaders working side-by-side with administrators, disseminating professional development resources to colleagues and even sharing bus routes.
Many teachers also are leading efforts in their schools to provide students with wraparound services, through partnerships with hospitals and nonprofit organizations. Responding to community feedback, education leaders are working to forge a common enrollment process to ensure that it becomes a more transparent and simpler experience for families in both charter and district schools, and the District and individual public charter schools are beginning to rethink discipline strategies.
These efforts, and many others, are needed to ensure that every student and family has access to strong schools.
As New Orleans' schools and leaders move forward with innovative and exciting new models, they must not lose touch with the city's communities and history. For every inspiring school leader that has emerged, there also are stories of teachers who were displaced after Hurricane Katrina; and thousands of teachers - more than half of whom were African-American - lost their jobs in the aftermath of the storm and amid the District's restructuring.
It's vital for the city's educators to reflect the backgrounds of the students they teach, and it's encouraging that the city's teaching force is demonstrating diversity. It's also critical for teachers and school leaders to forge strong connections with the community and to provide children with culturally responsive learning experiences that help them see how their education can prepare them to succeed in New Orleans and beyond.
As the people of New Orleans reflect on the last ten years, I join with them in remembering the tragedy of Hurricane Katrina and in honoring the hard work that has made progress possible. Louisiana Superintendent John White got it right when he said the anniversary of the storm is not only about "how much New Orleans has improved life opportunity for its children, but also how much is left to be done."
The promise of New Orleans is in the potential of its children and the indestructible spirit of the community. I thank everyone who supports and nurtures New Orleans' rebirth, every day.
Calling all HuffPost superfans!
Sign up for membership to become a founding member and help shape HuffPost's next chapter