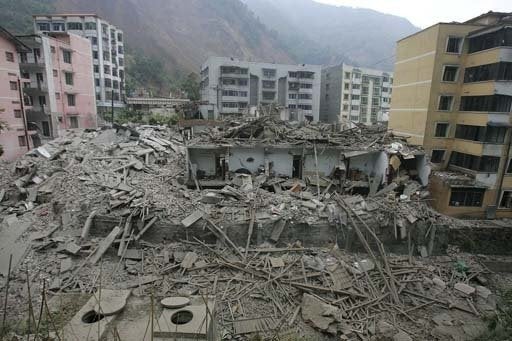 Two different disasters, two different parts of the world. In each, nature had a part, but man-made engineering failures created catastrophic results. And in each, the response has been the same. New Orleanians, nearing three years of wondering whether any official body will ever hold accountable the federal officials who made the decisions leading to the "design and construction flaws" -- the Corps' own words -- in the floodwall structures that collapsed will recognize their situation in thisWashington Post dispatch from China:
Tears of grief and anger mixed with smoke from ritual fires lighted on the ruins of Xinjian Primary School on Sunday, as hundreds of parents commemorated the deaths of their children and pleaded for the government to punish those responsible for the building's collapse in last month's earthquake.

But for the parents, placing blame is a complex matter. Most of the dozens of schools that collapsed in the quake, killing an estimated 9,000 children, were built more than a decade ago, with multiple layers of government and private companies involved in their construction. And although government officials have announced investigations, they have emphasized the need to look for lessons learned, not the pursuit of wrongdoers.
Add in the fact that, in New Orleans, the construction stretched over four decades, under administrations of both parties, and you have the same eerie silence. And more than a hundred thousand citizens of the city still can't come home, because there's no place for them to live.
Popular in the Community