New Orleans has taken a first major step in fulfilling its 2015 promise to tear down four prominent Confederate statues, an attempt to scrub the city's public spaces of what many see as white supremacist symbols.
City workers began removing the Battle of Liberty Place statue at 1:25 a.m. Monday in an effort to avoid disruption by protesters who want the monuments to stay, reported The Associated Press. Erected in 1891, the obelisk honors members of the Crescent City White League, a group of all-white Confederate veterans who killed members of the city's post-Civil War integrated police force.
Mayor Mitch Landrieu (D) tweeted that the statues "do not represent the diversity" of New Orleans.
Statues commemorating Confederate Gens. Robert E. Lee and P.G.T. Beauregard as well as Jefferson Davis (the first ― and only ― president of the Confederate States of America) will be removed in the coming days. All four of the structures will be relocated to a museum or another "place where they can be put in historical context," according to a press release issued by the mayor's office
The decision sparked outrage from some members of the community who saw the removal of the monuments as an attack on the city's heritage. A couple dozen protesters gathered in front of the Jefferson Davis and Battle of Liberty Place statues around midnight before city workers began removing the obelisk.
"I think it's a terrible thing," Richard Bonner, 63, told the AP this week. "When you start removing the history of the city, you start losing money. You start losing where you came from and where you've been."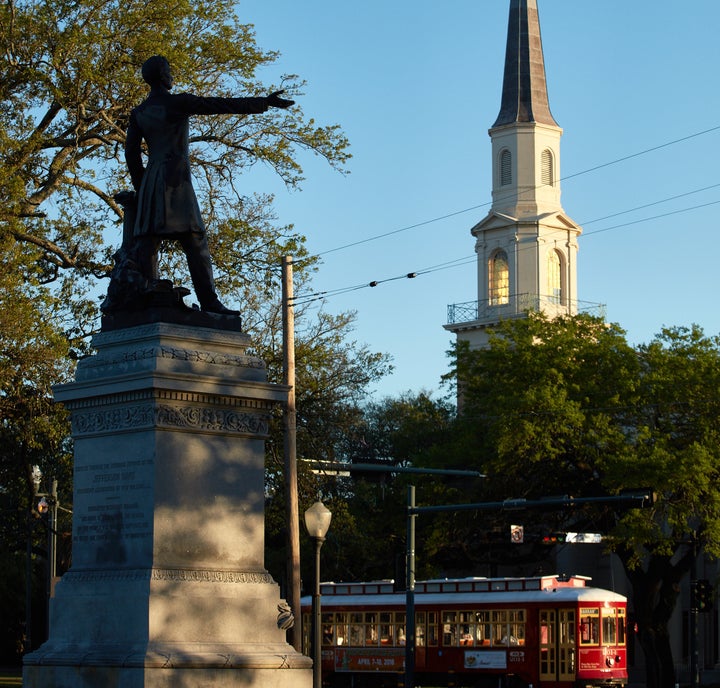 Many residents of New Orleans, a predominantly African-American city, have spoken out in support of the move. Landrieu first proposed the idea and it gained momentous support from the city's black residents, though legal backlash prevented the structures from being removed sooner.
"This is not about politics, blame or retaliation," Landrieu said in the press release. "This is not a naïve quest to solve all our problems at once. This is about showing the whole world that we as a city and as a people are able to acknowledge, understand, reconcile ― and most importantly― choose a better future."
New Orleans is the latest Southern institution to push back against public monuments honoring their Confederate roots, a movement that gained force following the 2015 church shooting.
Soon after, South Carolina passed legislation to remove Confederate flags from its State House grounds. Alabama and Mississippi also decided to remove the banners.
Still, those hoping to rid the U.S. of its Confederate paraphernalia have a long way to go. The Southern Poverty Law Center has identified at least 700 Confederate statues or monuments in public spaces across the country, with nearly 300 in Georgia, Virginia and North Carolina alone.
As New Orleans' Battle of Liberty Place statue lay in pieces Monday, state offices in Mississippi and Alabama remained closed for Confederate Memorial Day, a holiday celebrated by a handful of Southern states to remember those who died fighting for the Confederacy.
Before You Go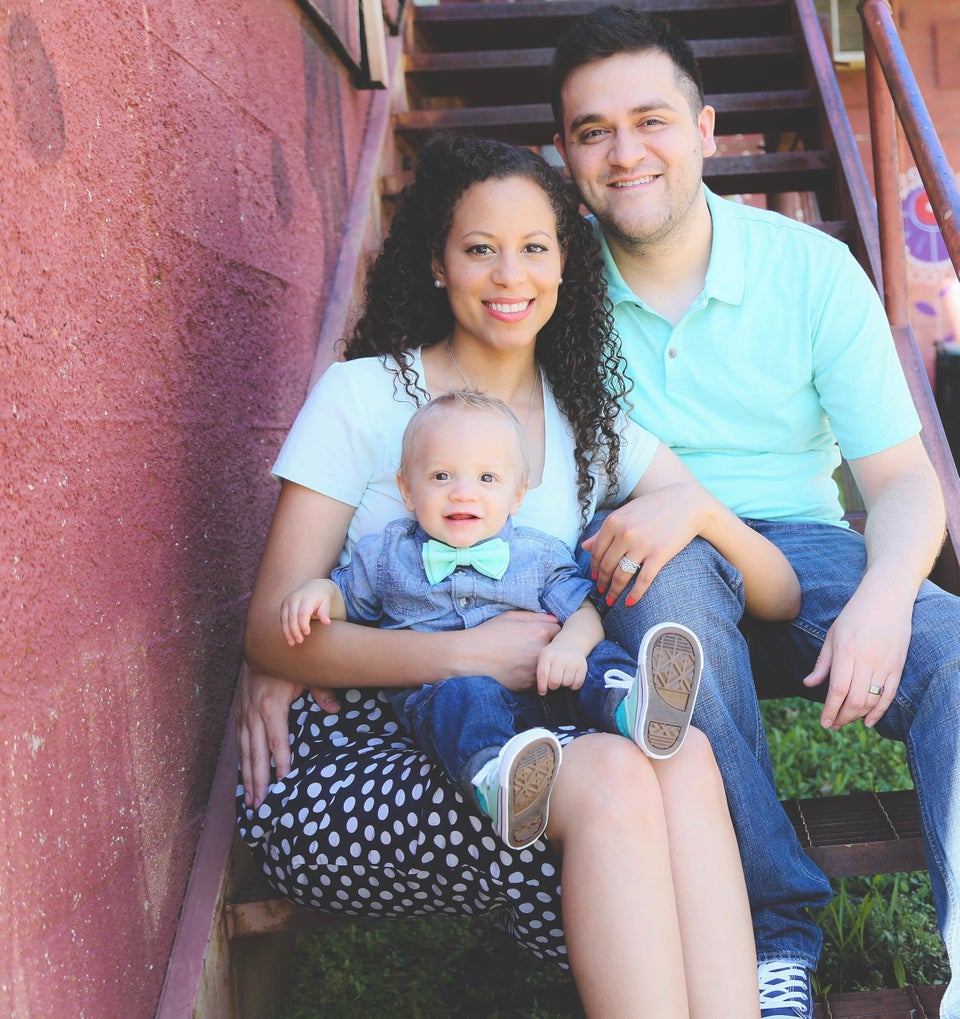 Interracial Couples Show Why Their Love Matters
Popular in the Community