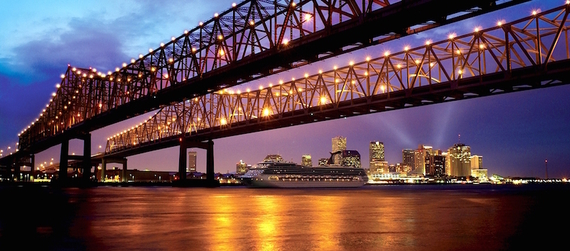 No matter what anyone tells you, New Orleans is a very tough place to love in summer. When I was there this August, the heat and humidity kept me from the pleasures of merely strolling the streets of this nobly revived city. Not every district has bounced back yet from Hurricane Katrina, and some may never do so, but the vibrancy of the new city is most palpable in the restaurants, where, incidentally, the air conditioning is always on. So in a city where the cold tap water runs warm in summer, staying inside is to be recommended as a survival strategy.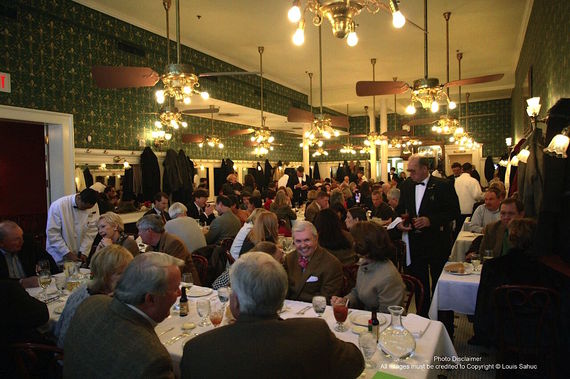 GALATOIRE'S
209 Bourbon Street
504-525-2021
www.galatoires.com
As I have for years, I make my first lunch in town at Galatoire's, still venerable but not in the way some restaurants in New Orleans rest on their faded laurels. Galatoire's is better than ever, wholly refurbished, and Chef Michael Sichel maintains a kitchen of remarkable consistency.
Galatoire's is a mystical place in the hearts of many New Orleanians whose families have been coming here since French immigrant Jean Galatoire opened up on Bourbon Street in 1905. Since then, Friday lunch has been as requisite for New Orleanians as Mass on Sunday and every bit as restorative; the line to get in still straddles the block, and even in the sauna-like heat of summer, women dress to the nines and men wear seersucker suits and white Panama hats.
Some people even hire stand-ins to get in line early in the morning just after Bourbon Street has been washed down. But on other days and nights of the week, it's not nearly so tough to get a table.
The veteran waiters have been joined by a cadre of affable young ones--the torch passes on--so you sit down and get ice water, hot French bread and a generous slab of butter; the wine list is better than ever.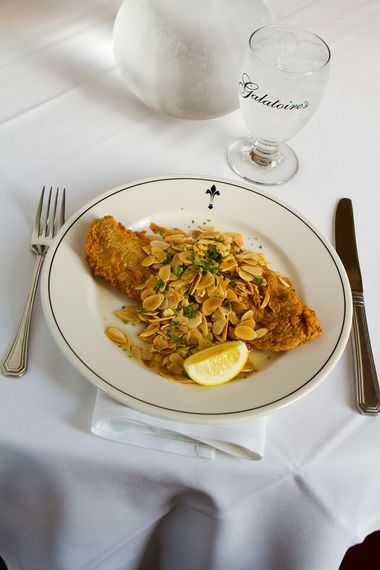 You can't go wrong ordering anywhere on the menu (though I've still yet to see the point of dusting fried eggplant with powdered sugar and Tabasco). The ruddy red turtle soup laced with sherry ($7.50) and the fish, whether it's trout, sole, grouper or pompano, is going to be enhanced with a mound of jumbo lump crabmeat. Andouille gumbo ($7.50) is superlative, and redfish with almonds is something I never fail to order if it's on the menu. I love the hefty sweetbreads appetizer with lemon caper butter ($11). There's even a first-rate USDA Prime ribeye weighing in at a solid pound ($42). The creamed spinach ($6) is as rich as any dish in New Orleans and the garlicky Brabant potatoes ($5) is a dish you rarely see anymore and wish you did.
For dessert the bread pudding is not fancy but it's good, as is the Key lime pie ($6).
Right now, though December 24, Galatoire's is offering a Reveillon 4-course menu at $45.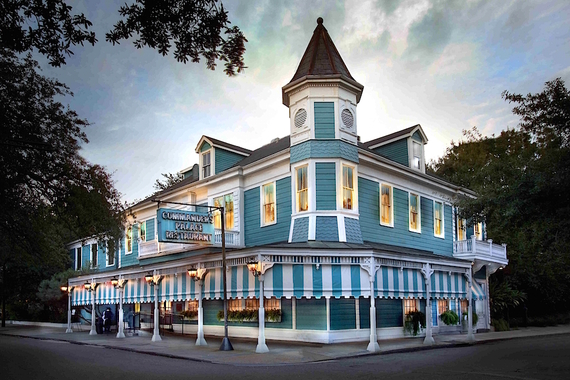 COMMANDER'S PALACE
1403 Washington Avenue
504-899-8221
www.commanderspalace.com
There seems little debate that Commander's Palace ranks at the very top of New Orleans fine dining restaurants, and there is no question it has been one of the most influential restaurants in America, both for its promotion of modern Creole cuisine and for a commitment to service emulated but rarely reached by restaurateurs around America.
Over two generations now, Ti Adelaide Martin and Lally Brennan (below), with their mother Ella Brennan, have maintained the excellence of Commander's even after Hurricane Katrina shuttered it for thirteen months, during which a $6.5 million restoration by David Rockwell took place. Oldtimers will be in no way disappointed by the improvements, which include a New Orleans-style wrought iron gate separating the foyer and main dining room and embroidered three-dimensional Audubon birds.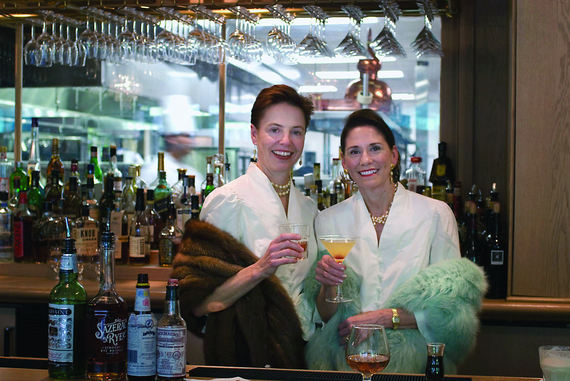 Executive Chef Tory McPhail hits the ideal balance between the rich culinary and cultural heritage of Louisiana food and the need to bring everything into brighter modern focus. So you begin with big fresh shrimp and tasso Henican with pickled okra and five-pepper jelly ($11.50), or a most unusual "Pig & a Peach" of a roasted Ruston peach galette with tasso pork belly, St. André cheese and sticky trotter jus ($12), about as decadent a dish as you'll find in the Crescent City. Or, maybe not; the foie gras with chicory coffee cake, pecan streusel, candied oranges and a frosty foie gras frappe ($18) might top it.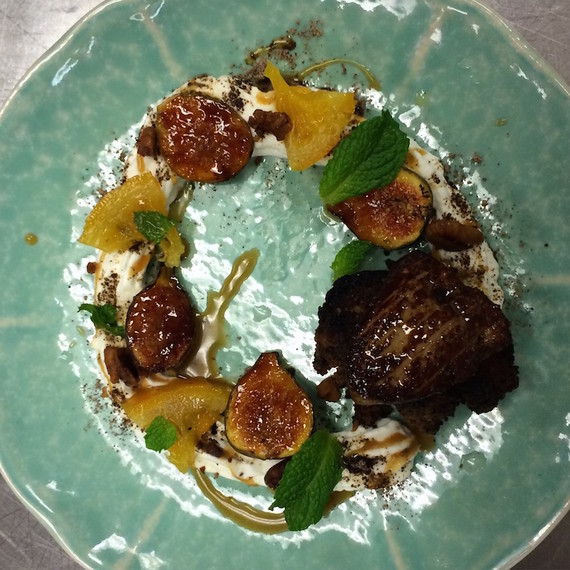 The best way to appreciate Commander's (the name comes from the original owner of the building in 1880), is to go with McPhail's Tasting Menu at a very reasonable $65 ($40.50 more with wines, from one of the great wine lists in the world).
Very contemporary indeed was the summer rock shrimp ceviche with a watermelon gelée, compressed tomatoes, cucumber caviar and brioche tuiles. Smoky beef fat is injected into Broken Arrow Ranch antelope and served as a tamale, with smashed chipotles, tomatillos and queso fresco.
Commander's wine director, Guy Dan Davis, oversees a 10,000-bottle inventory, with 1,800 labels, and 24 wines by the glass; and there's a section on the wine menu of "Great Wines, Great Prices" that range from just $20 to $30.
Despite the richness of the food at Commander's, no on leaves without having dessert, perhaps the pecan pie ($8.50) or the Creole cream cheese cake ($9.50), or Lally's marvelous praline parfait ($8.50).
Commander's Palace is back in business, seemingly without a hiccup, and the future looks brighter than ever.
Dinner: 6-10 p.m. daily
Lunch: 11:30 a.m.- 2 p.m. Monday-Friday
Jazz Brunch: 11:30 a.m.-1 p.m. Saturday and 10:30 a.m.- 1:30 p.m. Sunday
Related