Aside from the party image we think of when Mardi Gras is mentioned, New Orleans is steeped in refinement and sophistication. I have firsthand knowledge of both sides of the Crescent City's personality. I spent a few cool days there that were full of music, culture, gourmet food, and friends. I flew British Airways' impressive party plane from London to the Big Easy. At 38,000 feet the crew served up Creole cuisine, an on-board bartender, music by Nicole Scherzinger (in person), and live jazz.
Deplaning and then strolling through the streets of the French Quarter gave me a whole new perspective. You could feel the music and hear the soul from the street performers. Can you imagine a lifestyle of having this as your mix tape while enjoying a café au lait? The area's architecture fuels the fiery debate whether the Quarter really is French or Spanish. (Yes, it's still a debate.) The courtyards, iron laced fencing, and archways are decidedly French. The Spanish endowed the Quarter with secluded patios, confusing alleys, and some flat-topped roofs. The cooking style lends itself to the French, but what about all the beautiful Spanish moss draping the landscape.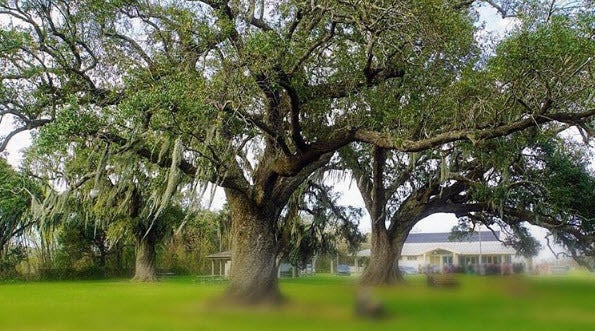 Here are some other facts to up your New Orleans IQ.
1. Want to know from where the nicknames Crescent City and The Big Easy come? New Orleans originated in a bend of the mighty Mississippi River. The spot of land is in the shape of a crescent. The Big Easy dates back to the 1970s and is attributed to a columnist from the Times-Picayune, Betty Guillaud. The Big Easy was the name of a dance hall, and Ms. Guillaud used the name for New Orleans when comparing the city with the Big Apple.
2. When you need directions in New Orleans, forget about north, south, east, and west. The curves of the Mississippi make those standards useless. Familiarize yourself with lakeside = north, riverside = south, downtown = east, and uptown = west.
3. Most of us know that New Orleans lays claim as the birthplace of jazz. A lesser-known fact is that opera made its American debut in New Orleans in 1796 (when the area was still under Spanish rule). The production was Ernest Grétry's Sylvain.
4. The first licensed pharmacist in America was Louis J. Dufilho, Jr. of New Orleans. You can visit the New Orleans Pharmacy Museum and learn more about him.
5. Parades and pageants are a year 'round thing in New Orleans, but the local obsession with them really shines during Mardi Gras. There are close to 100 official parades put on by krewes, a word meaning private organizations. There is no counting how many unofficial parades are being staged in neighborhoods, schoolyards, parking lots, and the like. The oldest and one of the largest female Carnival organizations, Krewe of Iris puts on a spectacular parade with awesome floats and members wearing white gloves and masks. Please note: Parades in the French Quarter and the Marigny don't have floats.
6. Here's the reason the restaurant Antoine's, opened in 1840, remains ridiculously popular: It's that good! And that's saying something for a foodie city. Antoine's cuisine is French-Creole. Its most famous dish may be Oysters Rockefeller.
7. Drinking on the street is allowed as long as it's not from a glass container. In fact, bars provide a to-go plastic cup. Now, that's southern hospitality!
8. More on that party atmosphere: did you know Mardi Gras is a legal holiday in Louisiana?
9. Not surprisingly, pronunciation is a little different in New Orleans. For example, Calliope Street is KAL-ee-ope while Melpomene Street is MEL-poe-meen. It's fun to hear those regionalisms and accents.
10. The purple, green, and gold colors you see everywhere? Those are the colors of Carnival and have special meanings – purple for justice, green for faith, and gold for power.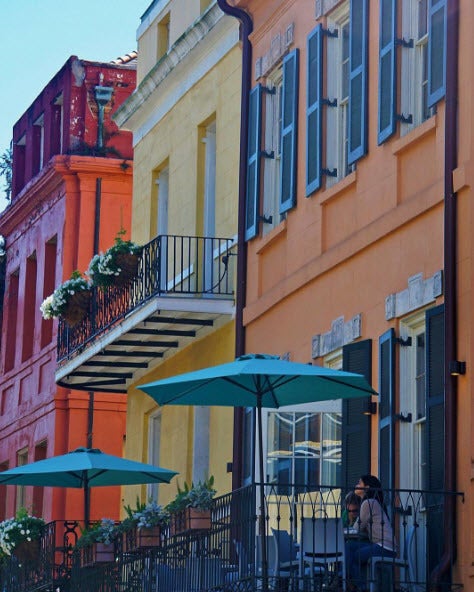 Of course, there's so much more to the Crescent City than a big easy list of 10 facts can convey. That's why it's so important to get out and explore. I hear there's a haunted side to New Orleans. Maybe that's my next stop on my next visit.