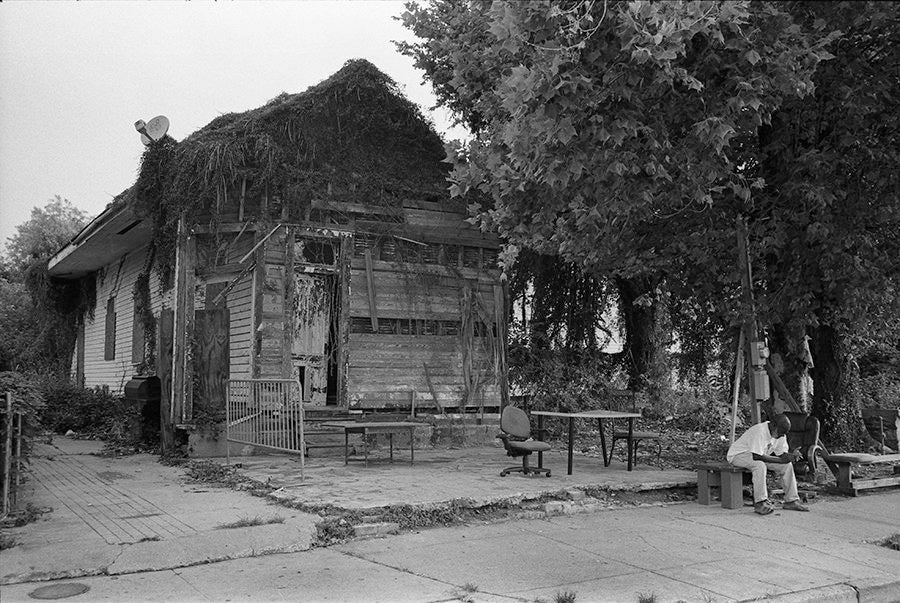 David Spielman's New Orleans is solemn and still, a place where cat's claw vines creep up walls and consume entire houses. A staircase leads to an empty lot where a building once stood; a piano sits outside on a sunny day, unplayed and sharing space with a pile of tires. The photographer captures scenes from around the city, and the lingering effects of Hurricane Katrina's devastation are everywhere.   
Spielman set out to capture the overlooked areas of the city.
"One of the things that I think is very, very important, is, sadly, the media has kind of construed Katrina's primary damage to the Lower 9th Ward," he told The Huffington Post. "They fail to fully capture the fact that over 80 percent of the city of New Orleans was flooded."
"Hopefully," he added, "people will start to realize that Katrina was an equal and ecumenical destruction."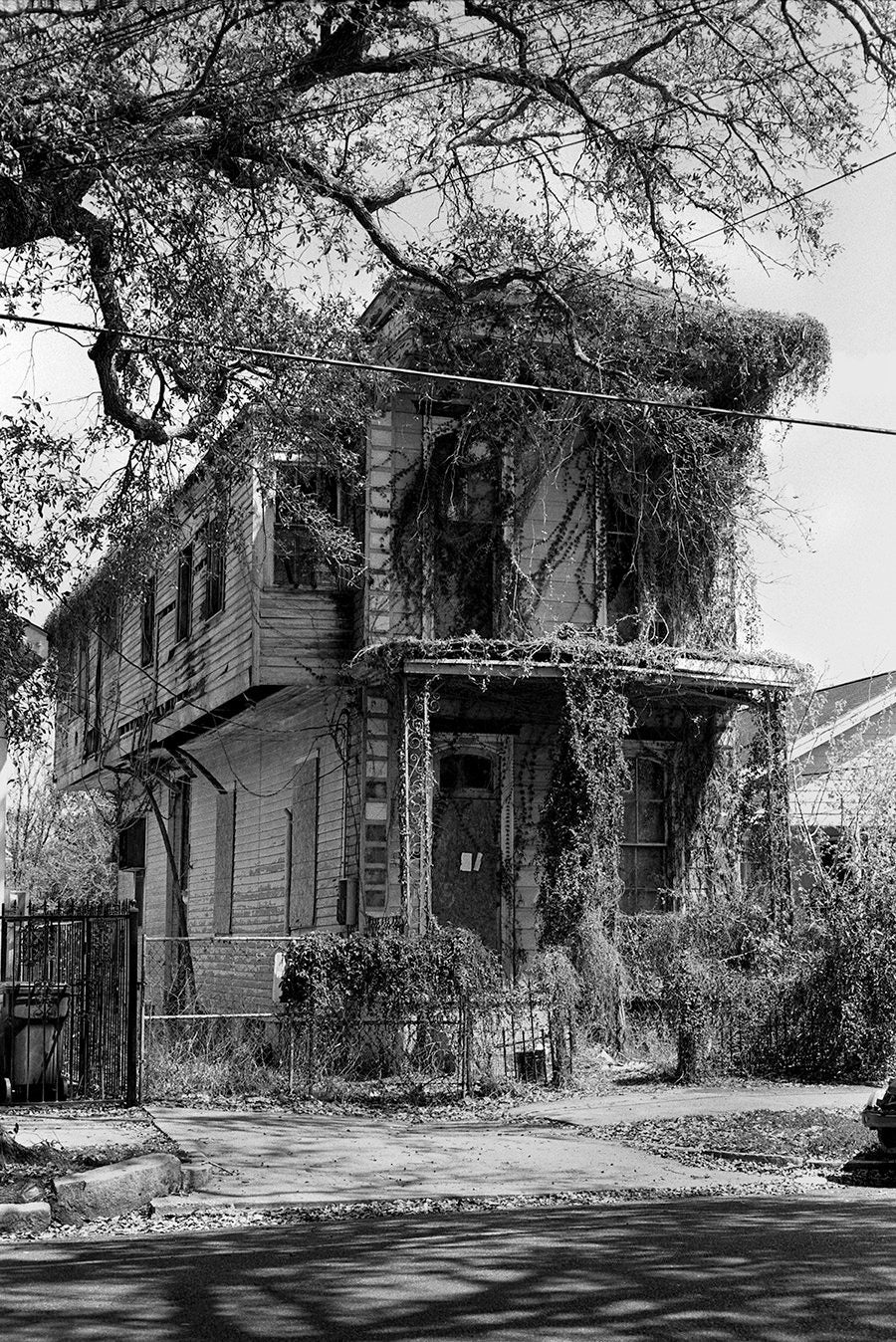 The 10-year anniversary of Hurricane Katrina won't mark the end of Spielman's efforts to depict a long and wide-ranging view of a changing New Orleans. He has been photographing his city for four decades and says he plans to continue "until the day before I die." 
"The event was the hurricane. The story was the aftermath," Spielman said.
A few of Spielman's photographs depict people, but his focus is mostly on the city's architecture and "the battle between nature and the destruction."
"Although there are no people in the pictures, you know when you look at those houses covered in vines, that was somebody's home," he said. "So when you think about these houses that have been around for well over 100 years, you think of the generations of people."
The collection of black and white images (shot on film, with a Leica camera) is ambiguous, evading easy description. That's partially intentional for Spielman, who contrasts his quiet scenes with some of the more dramatic portrayals of New Orleans after the storm hit.
In his book, Spielman quotes the photographer Robert Frank, one of his major influences. He recited the quote from memory in our phone interview: "Black and white are the colors of photography. To me they symbolize the alternatives of hope and despair to which mankind is forever subjected."
Through the rich and numerous shades of gray in his photographs, Spielman captures a blend of that hope and despair: The storm has passed, but left an indelible mark on New Orleans.
Calling all HuffPost superfans!
Sign up for membership to become a founding member and help shape HuffPost's next chapter