NEW ORLEANS – As a miserably gray and drizzly Washington erupted in violent protests Friday during Donald Trump's presidential inauguration, peaceful demonstrators in this sunny Southern city gathered for a traditional jazz funeral.
"We are New Orleans," lawyer Buddy Spell, an organizer of Friday's march, told The Huffington Post. "It makes perfect sense that we would mark the dubious occasion of this man's inauguration with a jazz funeral."
The event, dubbed the "Mock Jazz Funeral for Lady Liberty," began after a mass of demonstrators gathered around a nine-foot replica of the Statue of Liberty outside the gates of Louis Armstrong Park.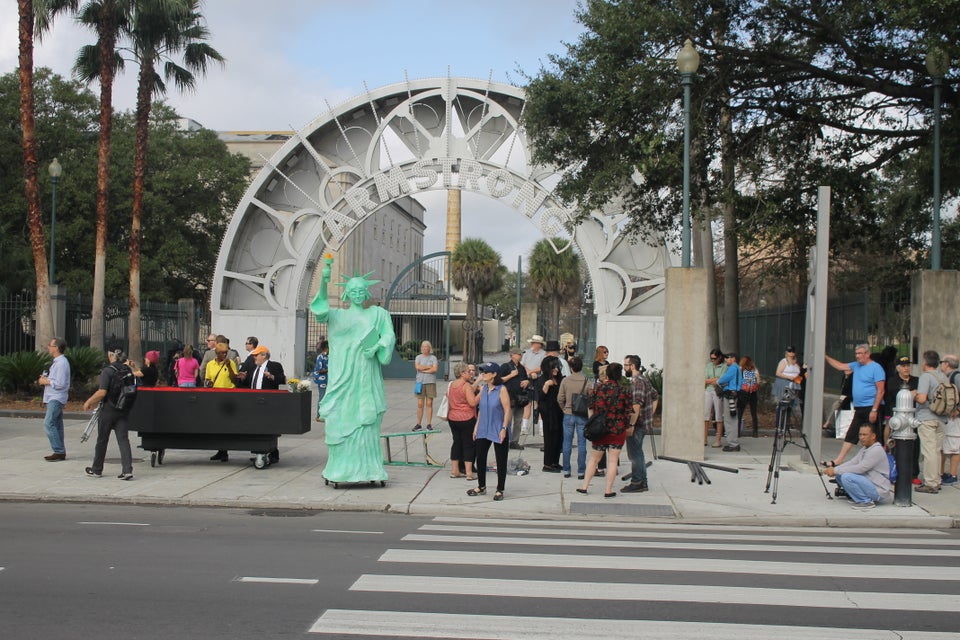 Mock Jazz Funeral For Lady Liberty
At 11 a.m. local time ― when the oath of office began in Washington ― the mock Lady Liberty's torch-bearing arm fell to her side. Her flame extinguished, she was lowered into a coffin and wheeled onto the center of Rampart Street, where she was joined by the Mahogany Brass Band and dozens of marchers protesting Trump's presidency.
The crowd, in true New Orleans fashion, marched alongside Lady Liberty's coffin in a second-line memorial parade through the streets of the French Quarter, where onlookers joined the procession. They continued to the Mississippi River, where participants paid their respects to the effigy of Lady Liberty by placing freshly cut flowers in her coffin.
The funeral concluded outside Washington Square Park, with "hopes of her revival," according to organizers.
"Our action today is a celebration of our liberties and our freedom in advance of the four years of dissent which lie before us," Spell said. "Tomorrow, we will roll up our sleeves and begin the hard work of protecting and advancing our civil liberties."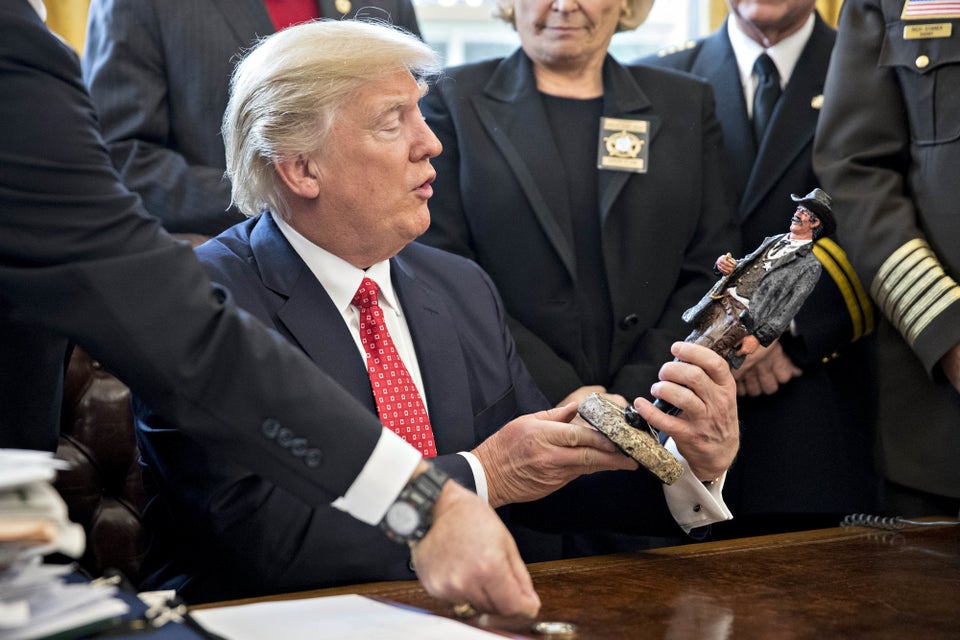 Donald Trump
Popular in the Community