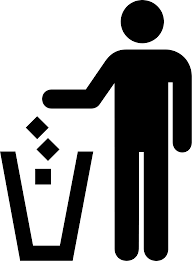 For a full decade following Hurricane Katrina (2005-2015), those pushing state takeover and the resulting conversion of all state-run New Orleans schools into charters have been quick to promote the marvels of their miracle.
Twelve years later, in 2017, not so much, unless cornered for a sound byte.
Market-based school choicers have increasingly less to work with regarding the NOLA Charter Miracle sales pitch. Consider the 2016-17 district performance scores. Those New Orleans state-takeover (now) charter schools are no longer separated from the Orleans Parish School Board (OPSB), so now those "failing schools" that the state supposedly miracle-whipped are now part of a single district (let's call it NOLA), with one single district performance score resulting in one single district letter grade– and that single performance score and resulting letter grade really took a dive in 2016-17, from 85 B (sort of) to 70.9 C.
That is the wrong direction for a state-contrived, mostly-charter miracle. But there's more: According to the Louisiana Department of Education (LDOE) 2017 file comparing 2016 and 2017 district scores, NOLA had an 85 B in 2016. However, according to LDOE's 2016 file of district scores, NOLA had a 84.9 C.
Here is the grading scale used. Note that 85 is the lowest B; 84.9 is the highest C, and 70.9 is pretty close to the lowest C.
I wondered if other school district scores and resulting grades had dropped so drastically (in this case, ~14 points), or if such a drop were uncommon. Examination of the set of 2016-17 district scores shows that only four other districts in the entire state experienced such drastic drops from 2015-16 to 2016-17. (Source: Louisiana Department of Education 2016-17 District Performance Scores.)
Beginning in 2012-13, LDOE has played the game of combining its state-run, Recovery School District (RSD) scores with the remaining (and much higher-scoring) OPSB schools. The benefit of that combined result was that it helped mask the poor performance of the state-run RSD. By 2016, LDOE only offered the combined district score for all NOLA schools.
Also in 2013, LDOE switched from a 200-point school and district grading scale to a 150-point grading scale. The change artificially elevated state-run RSD from a D to a C.
However, by 2017, LDOE's efforts to mask the failure of its state-run, convert-all-those-schools-to charters experiment had reached its limit; from 2016 to 2017, NOLA schools' single district score/grade dropped over 14 points to that less-than-marketable 70.9 C.
In the previous years (2013 to 2015), OPSB's score rose slightly and RSD's score dropped slightly, which had the combined score appearing stationary at 83.4– a C.
In 2016, that combined score rose slightly to 84.9– still a C. And recall the 2013 score conversion that artificially boosted RSD from a D to a C. So, part of this OPSB-RSD (now NOLA) combined C for the years following 2013 has retained the inflation boost from the 2013 grading-scale conversion.
Even so, it isn't good press to report that the state took over most of New Orleans' schools, converted all of the state-controlled schools into privately-managed charters, and managed to hover at a C and nothing higher even as the years continued to pass.
It is even worse press to note that 12 years after that post-Katrina, state-yanking of schools, those schools have returned to OPSB (sort of– all-charter RSD schools are still under charter management orgs), and the entire district has fallen to a D in 2017, a year when most Louisiana districts either retained the letter grade they had in 2016 or even increased the letter grade from 2016 to 2017.
The more the years pass since Katrina, the more obvious it becomes that state takeover of most of New Orleans' public schools for the purposes of handing over those schools to convert them into charters operated by charter management orgs is a colossal bomb.
On November 22, 2017, the New Orleans Tribune published a detailed article on the NOLA schools experiment flop and the fact that charter orgs vying for approval overshot their goals; in an October 2017 Hechinger Report article, New Orleans ed reform pusher Leslie Jacobs blamed issues related to opening schools immediately after Katrina– 12 years ago. (Keep in mind that it has been too many years for Jacobs to successfully pull this stunt; children who started kindergarten post-Katrina, in 2006-07, would have been sophomores in 2016-17, which makes the overwhelming majority of NOLA students the product of the post-Katrina ed system Jacobs championed. And it is in 2017 that the all-NOLA-schools district score bombed.)
It is worthy to note that Jacobs, who used to play offense in promoting RSD success propaganda, announced her retirement in September 2017. The timing was convenient; since RSD schools are returning to OPSB, she is able to exit and let the all-charter-RSD, flunky experiment slip quietly away…
…except that people keep writing about how awful that experiment is based upon the ed reform, ultimately-preferred measure for attacking traditional public school systems: student test scores crunched into school and district grading systems.
Interestingly, the charters that were supposed to show up those failing traditional public schools by boosting test scores are shifting the narrative to, "there's more to education than test scores," which is true– but it completely undermines the failing-school narrative that corporate reformers leverage in order to close traditional schools and open the charter schools that replace them. Consider this excerpt from the October 2017 Hechinger Report article, "Charter Schools Aren't Measuring Up to Their Promises":
…To fully explain the gap between projections and test scores at Arise [Academy, a New Orleans charter school], he (charter-school leader Andrew Shahan) said, requires a broad understanding of its students. "There are other challenges, such as poverty, trauma, drugs, and mental and pre-natal care, that go into what our number (promised percentage of students proficient on state tests) was. It doesn't say what their school experience was like. It doesn't show that our kids get music, karate, and all the sports. It doesn't show the other ways that we are helping our children grow."
In 2016, Arise Academy school performance score/letter grade was 43.4 F. In 2017, it rose slightly, but enough to cross a letter-grade threshold: 45.9 D.
The corporate reformers set the rules for grading schools based on test scores. These same reformers use those rules to damn community public schools and replace them with corporate-reformer-preferred, charter-management-operated schools. So don't even think that charter school operators get to excuse themselves from living up to the very same test-score-centered system that birthed them.
The Orleans Parish School Board is in a position to close charter schools that do not live up to their application hype and systematically restore community schools in New Orleans. Of course, such a decision is on the wrong side of the corporate reform purse that pumps funds into the election campaigns of those who would cement even a failing charter school presence in New Orleans.
But for all of their attempts to purchase a charter school presence in Louisiana, billionaire market-based ed reformers cannot purchase Louisiana charter school success.
As for Louisiana's most vocal charter-pushing voices, well, most of the helium has leaked out of the balloon called These Schools Were Really Failing Pre-Katrina, and it is eerily floating only a few feet above the floor in a room in which the NOLA Miracle party came to an awkward end.
Longer version originally posted 11-25-17 at deutsch29.wordpress.com.
Related
Popular in the Community