"In February of 2014, Richard Simmons ghosted the world."
The words of filmmaker Dan Taberski, host of the new podcast "Missing Richard Simmons," deftly sum up the mysterious radio silence from the effervescent fitness guru, as well as the impetus for Taberski's audio project: a weekly podcast series in which he aims to connect once more with the "Sweatin' to the Oldies" icon.
What makes this venture more than just a news investigation is Taberski's personal investment in the project. He was once a friend to Simmons, and a regular at the 68-year-old's long-running exercise class in his Los Angeles studio Slimmons.
Rumors swirled in 2016 that Simmons was being held hostage in his Hollywood home after two years had gone by without a peep from the typically extroverted celebrity. The news caused a stir, leading Simmons to assure fans that he was not in danger with a Facebook post on his personal page. The page is regularly updated in a cheery voice, encouraging followers to keep their spirits up and think healthy.
Yet, listening to the podcast, we learn that everyone from decadeslong attendees of his class to close friends to fans across the country who leaned on him for support had long stopped hearing from Simmons. Taberski dutifully chronicles the many mysterious ways Simmons cut himself off from the public, even installing a security fence around the home where he once happily perched, waiting for vans of tourists looking for a famous face.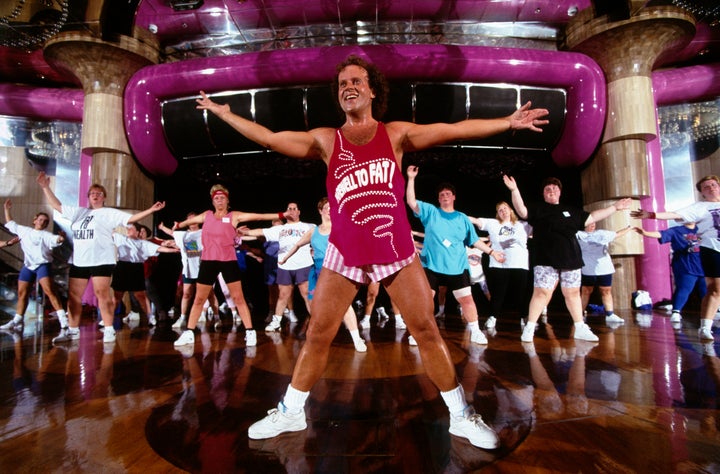 The stories from the fans and friends paint a clear picture of the impact Simmons had long after his workout tapes became a VCR staple and the shockwaves his absence has left. Through these interviews, the podcast becomes a meditation on public figures, their obligation to their fans, and whether one can truly disappear.
Who knows where Taberski's investigation will lead — could an audio plea and renewed widespread interest in the star be the thing to lure him out once more? — but the journey is fascinating thus far.
Subscribe to "Missing Richard Simmons" on iTunes.
Calling all HuffPost superfans!
Sign up for membership to become a founding member and help shape HuffPost's next chapter
BEFORE YOU GO
PHOTO GALLERY
15 Notable Podcasts Of 2016