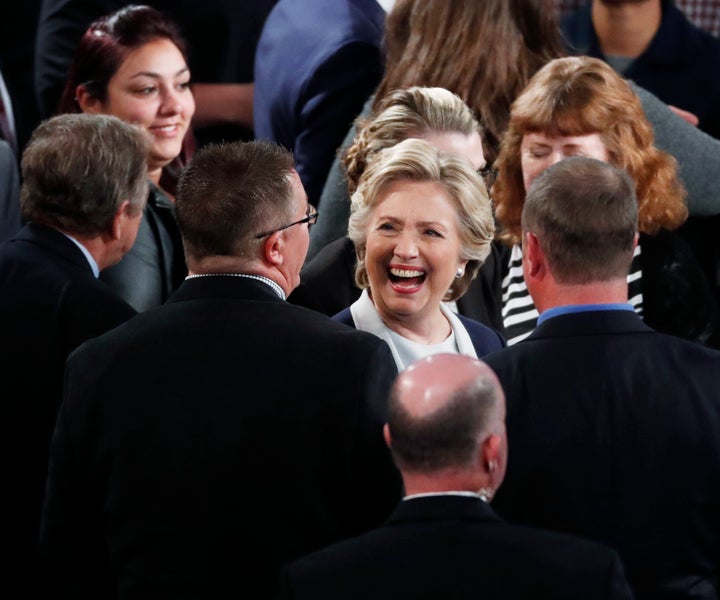 The survey, which was conducted before Sunday night's debate, represents a 5-point jump for Clinton over the past month.
In a head-to-head matchup, Clinton leads by an even wider 14 points, 52 percent to 38 percent, or double the 7-point lead she held last month. Just 72 percent of Republicans support Trump, compared to the 85 percent of Democrats who back Clinton.
Forty-one percent of respondents say Trump's comments on the video are "completely unacceptable," while 31 percent call them "inappropriate, but typical of how some men talk in private with other men."
"Trump is in a weaker position than our September track," Republican pollster Bill McInturff, part of the bipartisan team conducting the survey, told NBC. "It also does not mean he can't get these points back."
The NBC/WSJ survey also finds worrisome signs for Republicans down the ballot. Voters say by a 7-point margin, 49 percent to 42 percent, that they'd prefer to see Congress controlled by Democrats than Republicans, the biggest advantage Democrats have seen since the government shutdown in 2013.
The poll is among the first data available since the revelations in the newly released video, which was followed by a string of defections and disavowals from Republican lawmakers. As such, it's too early to know whether it represents an outlier, an extreme but temporary dip for Trump, or a new status quo. An online Politico/Morning Consult tracking poll showed far less change, with Trump's numbers dropping by just 1 point after the video release.
But regardless of the ultimate damage caused by this weekend's events, it's certainly bad news for Trump. Even before the latest revelations, he was already significantly behind in the polls ― and with early voting already beginning and less than a month until Election Day, there's very little time left for him to significantly change course.
The NBC/Wall Street Journal poll surveyed 500 registered voters, including 447 likely voters, between Oct. 8 and Oct. 9, using live telephone calls to reach both landlines and cell phones.
Before You Go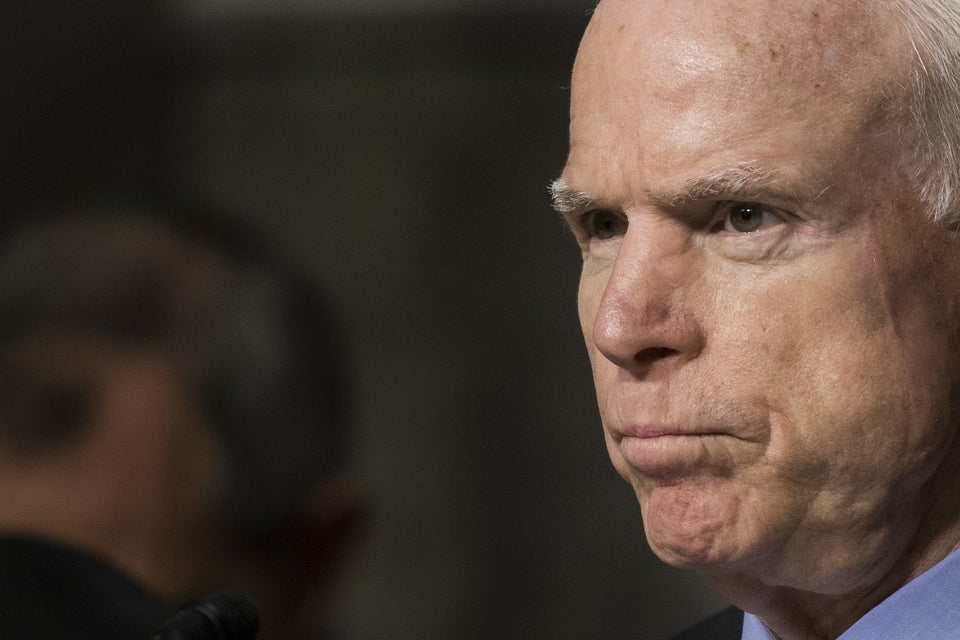 Republicans Who Have Withdrawn Their Support For Donald Trump
Popular in the Community