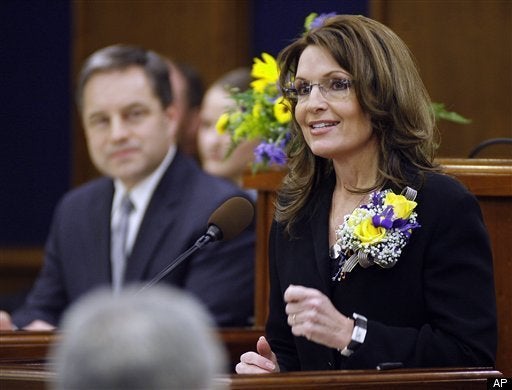 It's just two days after the midterm election, but never too early for pollsters to turn their attention to 2012. A new poll out today from CNN shows President Obama in danger of a challenge from any of several potential GOP candidates.
In the poll of 921 registered voters, Obama trailed against two potential candidates and led against two others. In a hypothetical match-up against Mitt Romney, 50% of voters said they would vote for Romney while 45% said they would vote for Obama. Mike Huckabee also holds a lead against Obama in the poll, 52% to 44%. However, Obama would hold a 52%-44% lead against Sarah Palin and a smaller, 49%-47% lead against Newt Gingrich. Obama's lead against Gingrich is within the poll's 3% margin of error.
CNN also found that Huckabee and Romney would currently be in the lead nationally in the Republican primary -- 21% of Republicans said they would vote for Huckabee, and 20% for Romney, compared to 14% for Palin and 12% for Gingrich. Several other candidates received less support. The primary question was asked of 500 Republicans and had a 4.5% margin of error.
In a larger sample of 1,006 adults, Romney and Huckabee each were perceived favorably by more people than those who had an unfavorable impression, but more people viewed Palin and Gingrich favorably than unfavorably.
The poll was conducted Oct. 27-30 by Opinion Research Corporation.

Popular in the Community