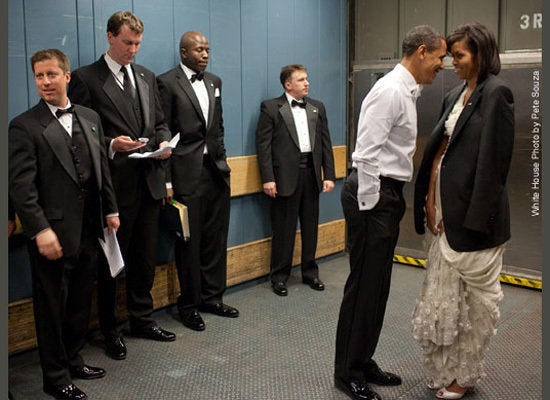 Below are new, private photos of the first 48 hours of Barack Obama's administration.
The President and First Lady Michelle Obama, along with daughters Sasha and Malia, were captured in tender moments by White House photographer Pete Souza.
From moments before Tuesday's swearing in to late in the night after the inauguration, Souza was there.
He also captured the new President talking business with his Secretary of State Hillary Clinton.
Related