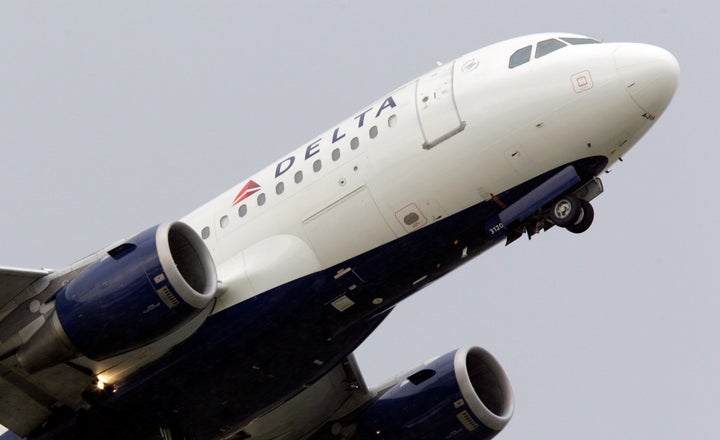 A series of pro-passenger Department of Transportation airline regulations aimed at decreasing the number and length of tarmac delays, making extra ticket costs more explicit and decreasing the number of fliers being bumped took effect on Tuesday.
Under the new regulations, (part of the Passenger Bill of Rights initiative) the so-called "Tarmac Rule" has been implemented on international flights to or from the US, meaning that if a boarded commercial plane sits on the runway for more than four hours, the airline will be charged up to $27,500 per passenger.
Airlines will also have to prominently post bag, meal, cancellation and other formerly hidden fees on their websites and compensate bumped passengers at least double the price of their ticket (provided the ticket is less that $650).
"I believe that this DOT will act to enforce these new rules," said Kate Hanni, founder of the consumer advocacy group Flyer's Rights, who hailed the new regulations as a temporary triumph, if not a long-term victory, over an industry with a terrible record of customer service. "We pushed hard for this and there are more consumer protections to come."
The DOT will begin enforcing several other regulations -- notably a rule allowing passengers to change their reservations within 24 hours of booking without having to pay a penalty fee -- in January.
Hanni is quick to point out that the new regulations are not the product of congressional legislation, but of a DOT ruling, which she says is indicative of airlines' lobbying efforts on the Hill.
The nature of airlines' relationship with the White House changed when President Barack Obama took office. Obama, Vice-President Joe Biden and Secretary of State Hillary Clinton had all previously been supportive of consumer protections for fliers.
Obama directed the DOT to enforce rulings it had begun to work up but never implemented under President George W. Bush, whose home state of Texas is the base of operations for American Airlines, Southwest and what was Continental before its acquisition by United.
According to Hanni, who says she has run into airline lobbyists on almost all her trips to Congress, there are still too many regulatory holes: "Airlines are not required to have bathrooms and there is no leg room rules so we may end up having a fight over the skyrider seats that have come out."
Tim Smith, a spokesman for American Airlines, downplayed the significance of the new regulations and the likelihood of future clashes between consumer advocates and the airline industry on Monday, saying that "unlike some charter flight companies I won't name," AA is working to increase legroom and was mostly in compliance with the new regulations before they even took effect.
"One thing we'll have to do is put a link to all the optional services together on our site and create a comprehensive list of charges for those services," Smith told HuffPost Travel. "The reality is that we were already substantially in compliance with these regulations."
Smith added that new rules--like the DOT order to refund baggage fees for lost luggage--are important to consumers but fairly minor for airlines, estimating that roughly one in every 200 bags does not arrive at its destination on the same flight as its owner and that most of those bags are recovered shortly thereafter.
Though consumer advocates fought to get baggage fees refunded for delayed bags, that initiative was eventually shot down.
"I'm not saying these things don't matter, they are awful when they happen to you," said Smith. "They just don't happen all that often statistically."
INTERESTED READERS CAN FIND HUFFPOST TRAVEL'S NEWS ARTICLE ON THE REGULATIONS HERE.

Related