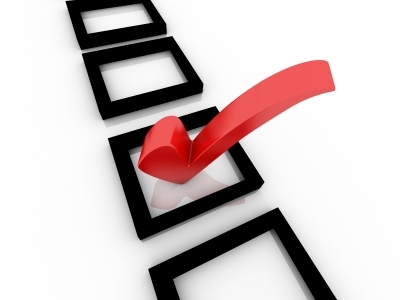 As something of a workaholic, I have a to-do list and like to see things checked off. I usually start the day with a sense of what there is to get done. I'm often at my desk into the evening. Still, I don't like being a slave to the list. Often some of the best experiences aren't scheduled.
I felt slightly down at the end of a recent day when I had not accomplished a single thing on my list. Then I began to think about it. A friend had called with a serious problem. I talked with her for quite awhile. Apologetically, a friend who is in college called, needing a ride to the bus to return to school. She'd asked several others before asking me. I drove her into the city, enjoying her immensely. Some old pictures caught my eye. I hatched a plan to create a book for my granddaughter for her birthday, and started on it. It was terrific fun, and the creativity entertained me. A neighbor's 2-year-old was lost. The mother was distraught. I joined other neighbors to look for her. (She was hiding in the house.) Then we all shared stories of how our children had done similar things. We appreciated each other and our neighborhood.
My initial disappointment with the day dissolved when I realized many of the things I'd done were more important than those on my list. It's been suggested that at the end of life we're not likely to regret the little things we failed to organize, or the emails we didn't read. We're likelier to judge ourselves by what kind of friend, family member or neighbor we've been. Life, at its heart, is less about what we get done than who we are. That got me to thinking of a new list of productivity measures for any given day.
At the end of a day which hasn't been so productive in the way you expected, try asking:
How kind were you?
How thoughtful were you?
How much fun did you have?
Whom did you help?
With whom did you have good conversation?
How much did you read?
What did you learn?
What did you do to stay healthy?
What did you create?
How happy were you?
With whom did you share your happiness?
Whom did you appreciate?
Toward whom did you feel loving?
To whom did you express love?
How often did you hold your tongue?
I'm not suggesting you stop getting things done or moving projects forward. Rather this is an invitation to view productivity with a wider lens, to be gentle and appreciative of yourself, even on days when you don't check off a single item on your to-do list. Perhaps on those days you've been working on a different, big project: your life!
COACHING QUESTIONS:
How do you fare when you ask yourself the above questions on any given day?
How would you feel if you had positive, warm answers to many of the questions?
How might positive answers to these questions allow you to make progress on your to-do list?
REAL LIFE. REAL NEWS. REAL VOICES.
Help us tell more of the stories that matter from voices that too often remain unheard.