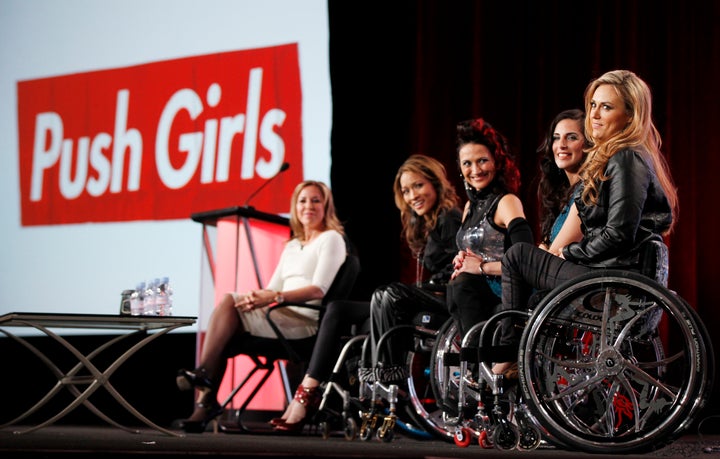 For the four paralyzed women starring in a new reality series, the show is about pushing right through stereotypes, disappointments and career obstacles.
Set to debut in April, "Push Girls" will give viewers an unscripted look into the lives of four gorgeous ladies who became disabled after enduring tragic car accidents or debilitating diseases, the Sundance Channel announced. Producers hope that by bringing the series into mainstream television, they'll demonstrate how strong people with disabilities are -- and that it's OK to look and talk about their conditions.
When it comes to fear, that's something these ladies refuse to cart around in their wheelchairs.
These girls -- one was once a swim star, another a hip hop dancer -- each left one dream from their youth behind, but is driven to pursue new dreams involving motherhood, relationships, athletics and stardom.
"Push Girls'" producer, Gay Rosenthal, has taken a cue from her past series about empowering those living with disabilities. Rosenthal worked on "Little People, Big World," a show about a couple, each 4-feet tall, raising a family in Oregon and "Ruby," the story of a morbidly obese woman trying to lose hundreds of pounds.
"Watching the Push Girls tackling life with spirit and confidence is not only inspiring but compelling," Rosenthal told C21 Media. "The show challenges perceptions about life in a wheelchair, giving the audience an honest, no-nonsense look into their world."

Popular in the Community