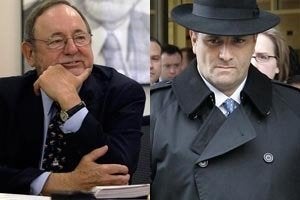 Rep. Don Young has said he never allowed convicted lobbyist Jack Abramoff to be an influential force over him in Congress.
But now a trove of old billing records from two of Abramoff's firms show that his team of lobbyists had more than 120 contacts with Young's personal and committee staffs over 25 months, including at least 10 with Young himself.
The available records cover a single Abramoff client, the Commonwealth of the Northern Mariana Islands, a U.S. territory in the Pacific that Young oversaw when he chaired the House Resources Committee from 1995 to 2001.
The records show that one of the looming concerns of Abramoff and his fellow lobbyists at the time was a bill introduced by Young's fellow Alaskan, Sen. Frank Murkowski, to reform labor and immigration practices feeding the island's notorious Chinese-owned sweatshops. In 2000, Murkowski's bill passed the Senate unanimously, but Young stopped it cold in his committee, refusing to hold even a hearing.
Popular in the Community