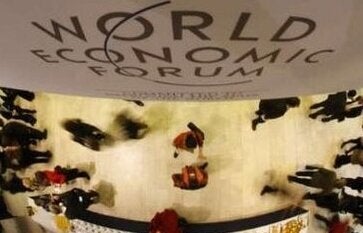 A report issued by the World Trade Organization reveals that key U.S. trading partners have taken steps to erect new trade barriers and improve the export performance of domestic industries. While the report is relatively sanguine about the effect of protectionist pressures on international trade thus far, the impact on the trading system of countries' responses to the global economic crisis may not be clear for some time and the current trajectory is not encouraging.
The report, dated January 23 and elegantly titled "Report to the TPRB from the Director-General on the Financial and Economic Crisis and Trade-Related Developments," has not been made public by the WTO though it has been circulated to reports and has appeared on at least one website.
It catalogues a range of measures which countries from Korea to Ecuador have undertaken in recent months which either complicate or restrict trade. Russia, for instance, has increased tariffs on automobile imports while Indonesia has restricted the means of entry of imports into the country. Overall, the WTO concludes that,
to date, most WTO Members appear to have successfully kept domestic protectionist pressures under control. There has been only limited evidence of increases in tariffs and non-tariff barriers, or of increased resort to trade-remedy actions.
But the report does not capture the universe of trade-restricting or distorting measures that have occurred or are likely to occur.
Brazil just announced new measures which require importers of motor vehicles, wheat, capital and other goods to obtain pre-approval prior to receiving goods from overseas. Japan and other Asian countries may intervene in currency markets to stem the appreciation of their currencies against the dollar, which will have an effect on global trade flows. In the United States and around the world, new "buy national" provisions are being debated as part of stimulus and recovery packages which, depending on their scope and how they are implemented, may (or may not) violate global trade rules and could encourage other countries to adopt similar policies when crafting their responses to the economic crisis.
In addition, demands continue to mount for new and higher levels of protection. India's decision to raise steel tariffs, for example, has been met with calls by Indian industry for even higher tariffs.
And while the report notes some efforts by countries including China and Argentina to facilitate trade by lowering export taxes, such policies are consistent with a mercantilist mindset -- one which attempts to promote exports and limit imports. In fact, the report notes that while Argentina has lowered export taxes on wheat and corn, it has also enacted new licensing requirements on sensitive products including auto parts, textiles, televisions, toys and leather goods.
The problem with supporting export-oriented growth while limiting imports is that such behavior encourages similar strategies by other countries, in the end leaving all export markets closed and all economies worse off.
This is not the way it was supposed to be. In November, leaders of the G-20 nations met in Washington to develop policies aimed at mitigating the impact of the global financial crisis. At that meeting, as well as at other gatherings like the Asia-Pacific Economic Cooperation forum, world leaders pledged not to put in place new protectionist tariff and non-tariff barriers to trade. Participants in the G-20 meeting agreed that,
We underscore the critical importance of rejecting protectionism and not turning inward in times of financial uncertainty. In this regard, within the next 12 months, we will refrain from raising new barriers to investment or to trade in goods and services, imposing new export restrictions, or implementing World Trade Organization (WTO) inconsistent measures to stimulate exports.
By the WTO's count, six members of the G-20 - Argentina, Brazil, India, Indonesia, Russia, and South Korea -- have already broken this pledge. (The European Commission has announced its intention to reinstate export subsidies for some dairy products from the end of January, a move that would seem to break the G-20 pledge made by France, Germany, Italy and the United Kingdom.)
Backtracking on pledges made at the G-20 threatens to undermine the credibility of the G-20 and the global trading system. President Obama and other leaders will have another crack at committing to an open trading system in London this April, when British Prime Minister Gordon Brown hosts the next G-20 summit. Heads of state should use that meeting, as well as the current discussions in Davos in and around the World Economic Forum, to find new ways to inject confidence into the global trading and financial systems rather than erecting new walls that jeopardize trade and economic growth.
A good start would be to agree to enforce the "no new tariffs pledge" and redouble efforts to conclude the Doha Round of trade negotiations. Both would help bolster confidence in, and the stability of, international markets as well as the credibility of global institutions like the G-20.
We are not yet living in the era of another Smoot-Hawley, the disastrous U.S. tariff act which is widely blamed for deepening the Great Depression, but the world's response to the global financial crisis has yet to develop fully. The steps countries take over the coming months to respond to the global financial crisis will help determine whether the world is destined to learn from or repeat past mistakes.
UPDATE: The Government of Brazil announced that it would suspend new licensing requirements for imports "In the face of massive opposition from Brazil's leading business associations."