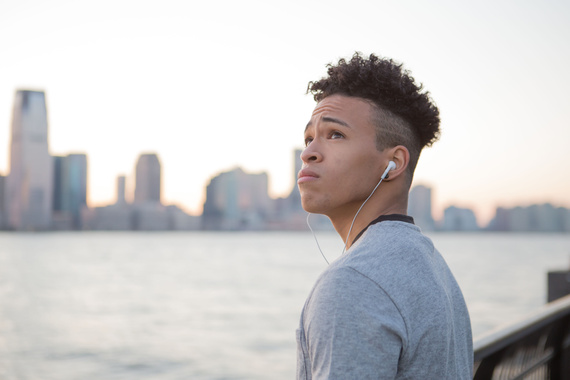 When it comes to insights about Millennials, our most populous generation, the annual Millennial Impact Report never disappoints. Created by research firm Achieve and the Case Foundation, the Millennial Impact Report is the most comprehensive study of the millennial generation (born 1980-2000) and their involvement with causes.
Last year, the report examined the relationships between Millennial employees and their managers as well as how those relationships influence engagement in company-sponsored cause work. One of the key takeaways that I appreciated from the 2015 report was that Millennials are craving to feel connected to the social purpose of their companies, but if their peers and direct supervisors aren't supportive, young employees may not have the encouragement they need to actually participate.
This year, the Millennial Impact Report has a particularly timely focus: how millennials' cause engagement behaviors may change during an election year, and how these changes may be influenced by various demographics.
Surveying over 75,000 people, the 2016 report draws some early clues about how Millennials are responding to the presidential race and what their attitudes say about their philanthropic motivations.
As the study continues over the course of the election cycle, the report will see how those behaviors change over time, and by implication how organizations can cultivate interest and involvement with this generation. As the report notes, "It is likely that during an election year, causes and organizations that are politically aligned or part of a candidate's agenda could see an increase in participation from this generation. Conversely, millennial participation in a cause could decrease during an election year - whether at a local, state or federal level - if that cause isn't aligned with a candidate's political agenda or because it's out of the public spotlight." The report upends some assumptions about Millennials and illuminates a generation that's far more complex and nuanced in its beliefs than stereotypes would imply. Here are the top six trends that the report found (note that the report was issued prior to some Republican presidential candidates dropping out of the race):
1. Millennials are most interested in education, healthcare and the economy. Education consistently ranked highest for respondents across the three surveys, followed by health care, the economy and employment/wages. Supporters of Hillary Clinton, John Kasich and Bernie Sanders indicated the most interest in education. Ted Cruz supporters were most interested in national security, followed by crime/ criminal justice, education and employment/wages. Though Donald Trump supporters are most interested in the economy, they're also interested in health care and national security. 2. Millennials identify as more conservative-leaning than liberal. Half of the respondents identified as conservative compared to 43 percent liberal and 7 percent neutral. Upon close inspection, however, many conservative respondents have political beliefs that reside closer to neutral than to very conservative. Female millennials identify much more as liberal than male millennials do. Older millennials are more conservative than younger millennials. And respondents in the Northeast identified as more conservative than those in the South, West or Midwest. 3. Millennials only somewhat believe that they are activists. When asked how much they agree with this statement - "I am an activist (a person who behaves intentionally to bring about political or social change)" - the average response was just over neutral (54%), while the median response for this question was 60 percent. So most Millennials somewhat believe they are activists. Male millennials more than female millennials and conservative-leaning millennials more than liberal-leaning millennials believe they are activists. 4. Most millennials believe people like them can have an impact in the U.S. Almost all millennials think people like them can have an impact in the U.S. to make it a better place to live. Only 5 percent of respondents do not think people like them can have an impact at all. As with other trends, male millennials more than female millennials believe a person can have a big impact in the U.S. 5. The majority of millennials have little or no trust that the government will do what is right. More than half of millennials trust the government only a little or not at all, compared to 44 percent of millennials who trust the government some or a lot. One quarter of male millennial respondents reported trusting the government a lot, compared to only 10 percent of female respondents. Half of conservative-leaning millennials report trusting the government a lot or some, compared to just 37 percent of liberal respondents. 6. In the last month, the majority of respondents had signed a petition for an issue they cared about - but only about a half had volunteered for or donated to causes affiliated with a social issue they care about, and only about one-third of respondents participated in a demonstration. Most Millennials believe people like them can affect change for the social issues they're most interested in, but only half of them had volunteered for or donated to a cause affiliated with a social issue they care about in the past month. But when it comes to supporting community projects affiliated with causes they care about, Millennial support rose to 56%. Millennials are more likely to sign petitions for issues they care about, as 64 percent responded they had done so in the last month, while only 36% of Millennials get involved in demonstrations such as rallies, protests, boycotts and marches. Male millennial respondents reported more cause participation than females, including volunteering, donating, supporting community projects, signing petitions and participating in demonstrations that support issues they are interested in, and conservative-leaning Millennials reported more cause participation than liberals. 7. The majority of millennial respondents had posted on social media about the issues they care about in the past week. Of those respondents who had posted on social media, the majority do so through Facebook, followed by Twitter, Instagram and YouTube. Nearly two-thirds of Millennials post on social media at least once per week. Conservative-leaning millennials use social media to post about and/or engage with issues they're most interested in more than liberals. Conservatives also reported more activity on individual social media platforms. 8. From March to May, support of Clinton and Trump increased by millennial respondents, while support of Sanders decreased. Not a huge surprise given what we know now, and the numbers have surely changed since the survey. Millennials who indicated they would either not vote for any of the candidates or would not vote at all both increased over this time period. 9. The number of respondents planning to vote in the presidential election increased from March to April but decreased in May. From March to April, Millennials who said they plan to vote in the presidential election increased 5 percent month to month to 86 percent in April, then trended downward to 76 persent in May. Meanwhile, the percentage of Millennials who said they were not planning to vote at all increased to 13 percent in May, from 7 percent in April. Perhaps a result of election fatigue? Nearly all male Millennial respondents are registered to vote, compared to 83 percent of female Millennials. Similarly, 84 percent of male Millennials are planning to vote in the presidential election, compared to 79 percent of females. More Millennials aged 25-36 are registered and plan to vote than younger millennials, while more conservative-leaning Millennials are registered and planning to vote than liberals. Fewer Midwestern millennials are registered to vote and plan to vote in the presidential election than Millennials in other regions. So what are we to make of these intriguing trends?
The report almost raises more questions than it answers. For example, as noted by the report:
How do millennials define conservative and liberal, and with what values (e.g., fiscally, socially, etc.) of each of these ideologies do they most align?
How do millennials who only "somewhat" consider themselves activists understand how they are able to create change?
What are the important characteristics to millennials in making the U.S. a better place to live?
As liberal-leaning individuals generally are thought to have more trust in government, and conservative-leaning individuals are thought to believe government over-stretches its role, why do more conservative-leaning millennials in this sample have more trust in government than the liberal-leaning respondents, and will this pattern of trust continue as the election season advances?
Why are younger millennials less likely to trust the government a lot? What would encourage or increase their trust in government?
Will millennials' participation in issues they care about increase as the election season advances?
Will they move from passive engagement (e.g., signing petitions) to more active engagement (e.g., participating in demonstrations, volunteering and donating money)?
Why are more conservative-leaning millennials more active on social media than liberal-leaning millennials?
Continuing updates from the Millennial Impact Report will address these questions as the election cycle proceeds.
In the meantime, for companies hoping to harness the interest of Millennials in the November elections, there's a natural opportunity for corporate volunteering.
Holding elections hinges on the help of volunteers, so this area is one that's ripe for employee involvement. While many companies shy away from the political sphere, encouraging employees to take part in civic life isn't about taking partisan sides. It's about engaging in the process that undergirds our country's democracy.
Many jurisdictions across the country are actively registering voters and recruiting Election Day volunteers. In San Francisco, for example, the San Francisco Department of Elections participates in a variety of events - from street fairs targeting local neighborhoods, to cultural festivals, to Nerd Night, with the goal of reaching eligible voters to register, update their registration, and to become a poll worker.
Companies can show their support for Election Day volunteering in several ways:
♦ Give employees paid time off to volunteer as poll workers, either on Election Day or in the lead-up to Election Day. ♦ If an employee is interested in volunteering for a particular candidate, allow them some paid time off for this purpose as well. ♦ Demonstrate your company's own engagement with the political process by hosting "debate parties," streaming the presidential debates on office TVs during working hours. ♦ Without endorsing any party or candidate, help educate employees on issues that affect your industry. If your company is taking a particular stand on an issue, offer information that explains why, and provide voter guides to show where the candidates stand on those issues. Just make sure your employees feel free to vote as they wish. ♦ Encourage employees to vote, and wear those "I voted!" stickers with pride at the office.
Supporting employee volunteering during this important time will be appreciated by all of your employees, not just Millennials. Staying attuned to the Millennial mindset around politics will help your company refine its approach to civic engagement in ways that will have the best chance of engaging your Millennial employees in their community and in your company.
Popular in the Community