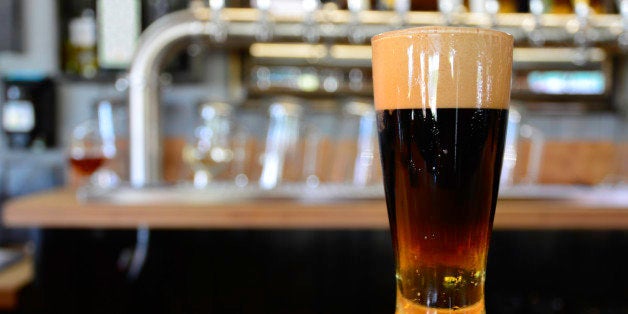 Good news for established craft breweries and aspiring brewers alike: The craft industry is still growing.
This good news comes from data provided by Brewer's Association, the not-for-profit trade association and craft brew advocate. It recently released its mid-year data along with optimistic statements from Bart Wilson, the chief economist.
Key Information About The Craft Beer Industry
Notable figures from the data release include:
8% - increase in craft beer production volume (January through June 2016)
917 - new craft breweries
2,200 - craft breweries in the planning stages
121,843 - people employed (full or part time) by the industry
Like the statistics shared above, Wilson's chosen remarks were positive and encouraging, reassuring brewers that "most [craft beer] markets are not near saturation."
Of course, the press release didn't cover all of the nuances of the ebb and flow, growth and change of the craft beer industry. For example, although production volume is up 8%, CNBC reports that figure is "down from the 16% reported for the same period last year."
Slower growth in production volume can be, in part, attributed to recent buyouts of various craft breweries. Once a craft brewery is bought out by a non-craft company, their production no longer counts as craft. Anheuser-Busch alone purchased 8 craft breweries since 2011, 5 of which were purchased since the beginning of 2015.
Even though more breweries have opened and overall production has increased, the volume lost from recently bought out breweries has a slightly muddying effect on both the data and its interpretation. If more and more breweries begin to fall under the umbrella of large, non-craft companies, will that begin to have a negative impact on the growth trajectory of the craft industry as a whole?
Another nuance to consider: In 2014, 64% of all U.S. craft beer was brewed in 10 states. The overall market has not reached its saturation point, but there are a number of hotspots where craft brewing has become so popular that it's become increasingly difficult for new breweries to find their foothold in the local market.
That's not to say that craft brewing hopefuls have no chance, but aspiring brewers might be wise to consider starting up in one of the other 40 states instead. Provided interest in craft brews continues to grow (or holds steady), opportunities are available to corner the market in the many areas of the country not currently overrun with craft breweries.
New Trend Sparks Debate Among Brewing Businesses
Aspiring brewers may also wish to take note of a growing trend: contract brewing. Rather than building their own facility to begin production, many new craft brewers are hiring contract brewers to produce their recipes for them. While this certainly speeds up the process, it does bring a certain amount of judgment and skepticism from craft brewing purists: If someone else is producing your beer, can it really be considered craft?
Additionally, brewery owners and operators can learn a variety of helpful skills by investing the time to and money to brew their beer themselves. For example, learning how to use certain kinds of machinery would be something you missed out on if you were outsourcing your brewing. How can you grow your business if you don't understand the ins-and-outs of basics like the role of air compressors, brewing vessels, etc. in the process?
Nuance and skepticism, buyouts and competitive hotspots aside, the data provides an overall positive picture of the industry's growth.
Production is increasing, new jobs are being created and the industry is having a positive effect on the U.S. economy. It seems as if there is still plenty of room for eager entrepreneurs and craft enthusiasts to take their own place in the industry.
Related
Popular in the Community