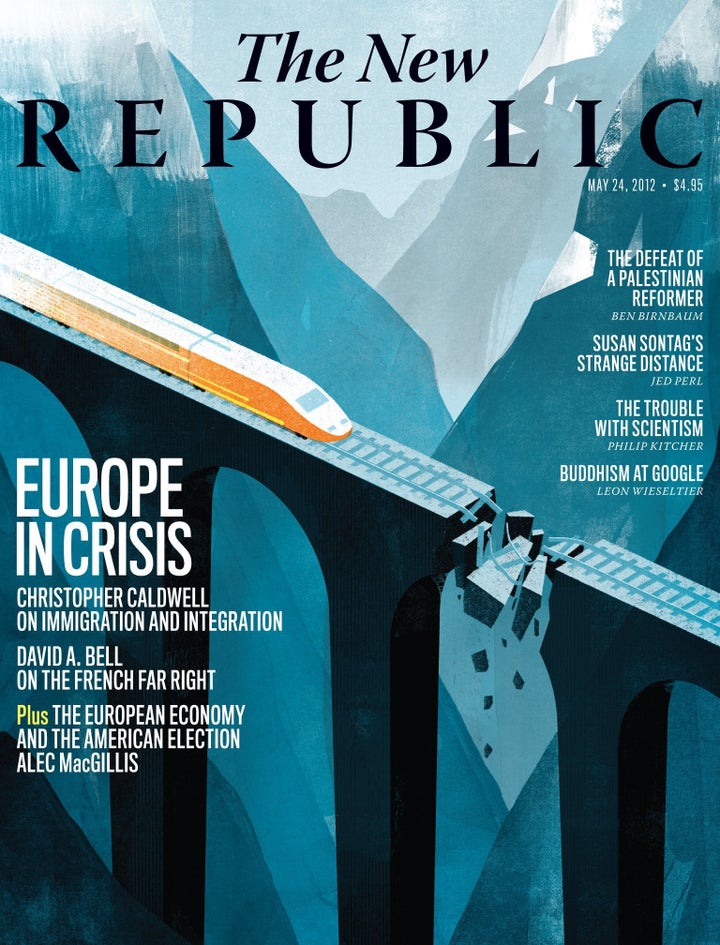 NEW YORK -- The New Republic, which has ambitious expansion plans under new owner Chris Hughes, has just made several key hires.
Greg Veis, a former New Republic web editor now at The New York Times Magazine, will be returning as executive editor.
The Veis hire shows that Hughes and Frank Foer, who returned last month as editor, are serious about bulking up the masthead with talent from the non-Beltway magazines they now have in their sights. Last month, The New York Times noted that Hughes was "courting youngish, rising stars who have been writing for publications like The New Yorker and The New York Times Magazine." Now he's landed one.
Veis will be responsible for running a lot of the New Republic's strategic trajectory, including various redesign plans that are currently in the works.
But that's not all. The New Republic has also hired Washington City Paper editor Michael Schaffer as editorial director, where he'll oversee digital operations.
Foer confirmed the moves to The Huffington Post and described Veis and Schaffer as "both incredibly creative counter-intuitive magazine thinkers."
"I'm excited to have their brains be applied to the process of reinvention," Foer said.
Schaffer isn't the only City Paper staffer coming aboard. Reporter Lydia DePillis is joining the New Republic as a staff writer. Foer called DePillis a "classic example of the young writer on the cusp of a major breakthrough."