A creative farming initiative is helping people harvest valuable skills in a new country.
New Roots For Refugees, a program in Kansas City, Kansas, teaches refugees to farm at Juniper Gardens Training Farm, with the goal of helping them develop the skills to operate independently, while also providing the community with fresh food.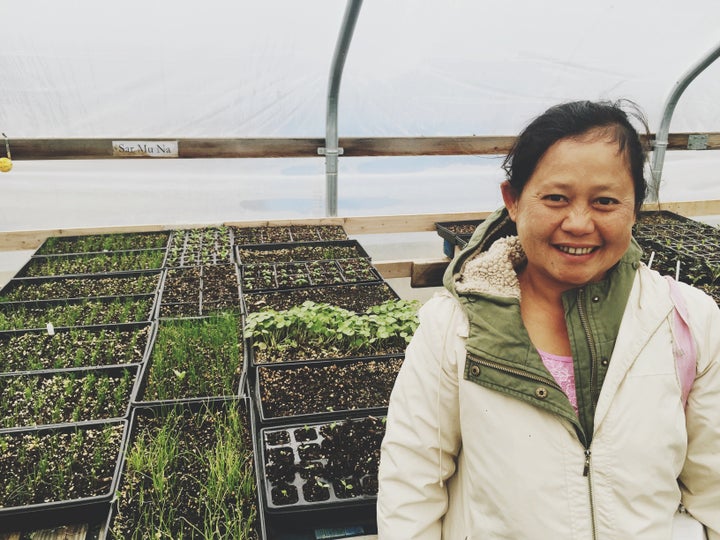 The four-year program, which was started back in 2008 has produced results. It boasts 17 graduates -- 15 of whom are still involved in the farming business, Alicia Ellingsworth, program manager, told The Huffington Post.
The refugees, who hail from Myanmar, Somalia and Burundi among other nations, have come from ethnic violence and oppression in their home countries. However, settling in a new country comes with its own set of challenges.
Ellingsworth told HuffPost that many of the participants arrive in the United States with little money. But because many of them are illiterate and don't possess a formal education, employment is difficult to find.
The program, a collaboration between refugee resettlement agency Catholic Charities of Northeast Kansas and farming organization Cultivate Kansas City, gives the people -- many of whom have prior experience in farming -- the tools to make a living.
Ellingsworth said participants apply to the program and start with a lease on a quarter acre of land. Seeds, supplies and farming expenses in the first year are all paid for through the program. In addition to sharpening their farming skills, participants also learn the business side of things and attend up to 20 classes a year in production, marketing and business management. The classes are offered in four different languages.
Throughout their time with the program, participants put the skills they learn to the test.
Over the four years, they sell at farmers markets, to customers through a Community Supported Agriculture program and to restaurants and caterers.
"Each year, they pay for more of their direct expenses, so they are building financial capacity at the same time they are growing their management skills," Ellingsworth said.
Many graduates enjoy the fruits of their labor after the program is over.
"We've helped many of them find land and most of our graduates have managed to buy homes with support from their farm businesses that are taking root in our community," Ellingsworth said. "Just last month, one of our graduates sold nearly $900 to one restaurant alone. For her family, that was an amazing amount of money to bring in during the winter months."
While graduates end up with valuable insight, it's not the only upside to the program. They also cultivate strong bonds and friendships with other participants of the initiative -- the cherry on top.
"Because of the language and ethnic differences, they make connections with their own groups, but they also form amazing connections across those differences during their time here," Ellingsworth said. "We've had farmers from Myanmar become best friends with African farmers. Somehow we all manage to communicate with each other and we create a new community together."
Related
Before You Go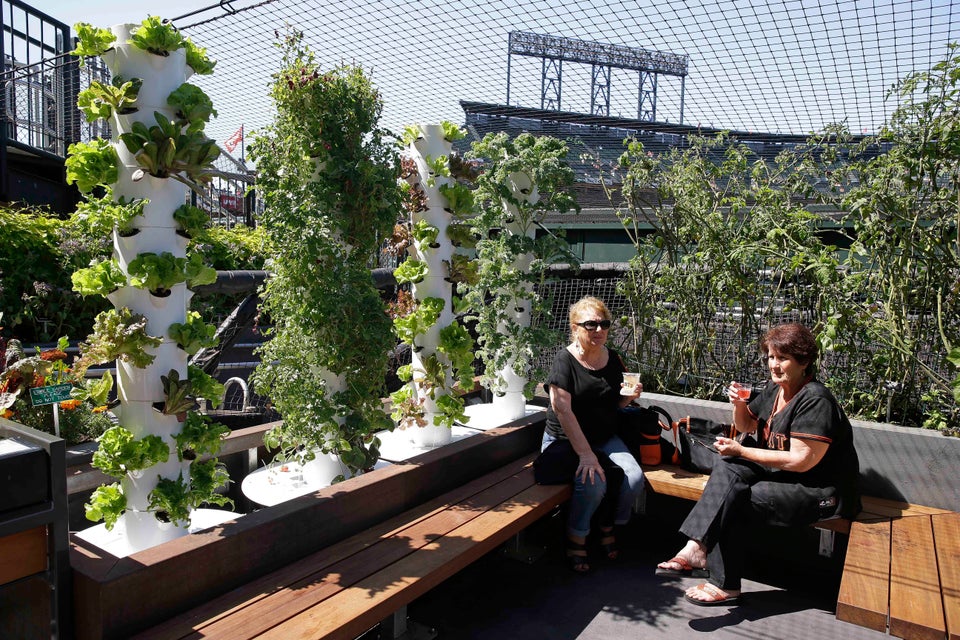 Urban Farming