Egyptian-American actor Ahmed Ahmed spent the early years of his career playing terrorists and villains, dramatizing the very stereotypes that have marginalized Muslims and Arabs in recent decades. Finally, he'd had enough.
"I called my agent and I said, 'Don't call me for these terrorist parts anymore.' And the phone stopped ringing," Ahmed recounts in the first installment of a new web series, "The Secret Life of Muslims."
After a period of waiting tables, the actor eventually found a new home in stand-up comedy. Doing stand-up, he says, allowed him "to have a voice to talk about being Muslim in a funny way." He's since performed his show for audiences around the globe.
Ahmed's story captures one snapshot of "what it's like to be Muslim in America today," said Joshua Seftel, the Emmy-nominated director behind "The Secret Life of Muslims." The series premiered Wednesday on Vox and aims to "subvert stereotypes and reveal the truth about American Muslims: fascinating careers, unexpected talents, and inspiring accomplishments," according to its website.
"I felt the portrayal of Muslim Americans in the media and in Hollywood was problematic," Seftel told The Huffington Post. "So we had the idea to do this series of short films that would allow people to tell their own stories in their own words."
It couldn't have come at a more opportune time. Fifty-five percent of the American public have either a somewhat or very unfavorable view of Islam, according to a 2015 HuffPost/YouGov poll. Another recent survey found that over 45 percent of U.S. adults say Muslims don't share their vision of American society.
And it isn't hard to see why, Ahmed says in the video. Americans get "negative impressions of Muslims" fed to them regularly in films and television, but where is the Muslim doctor, friend, or regular guy, Ahmed asks?
Seftel, who is Jewish, said the mission of the series is personal for him, too.
"I grew up in a part of Upstate New York where there weren't a whole lot of Jews and I faced discrimination and some bullying for being Jewish as a kid. That has stayed with me," he told HuffPost. "It's deeply upsetting to see the kind of discrimination that is happening right now in the U.S., so if we can help create understanding in some small way, that would make me happy."
Watch the premier episode of "The Secret Life of Muslims" above.
Before You Go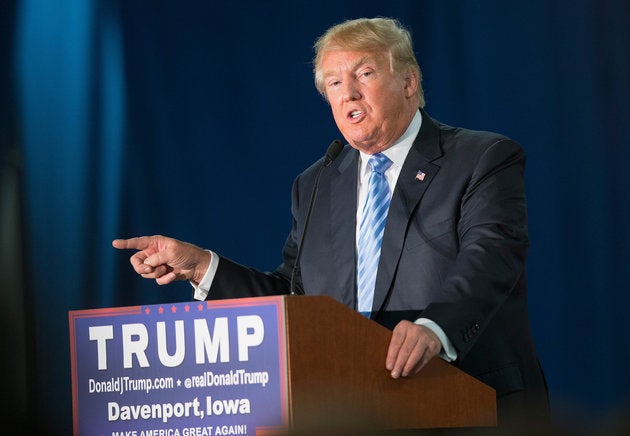 Evolution Of Trump's Muslim Ban
Popular in the Community