The Weekly Highlight: "Better Things" Season 3. FX debuted this season on Feb. 28.
Premise: A single mother (Pamela Adlon) works as a semi-famous actress while raising three children in Los Angeles and looking after her mother who lives nearby. Her kids' problems come before her own, and maintaining energy is a daily fight. The happiness of family and overcoming obstacles fuels her will to survive day to day as she just tries to keep her life together.
Sum up: Pamela Adlon co-created this show with Louis C.K. as somewhat of a spiritual successor to "Louie." After the allegations against Louis C.K., he left the project, making this the first season since his departure. Critics have near-unanimously praised this new season, with the show earning a 95 on Metacritic ― an exceptionally high score. Your mileage with the show will vary depending on how much you like or can relate to the protagonist's struggles, since the narratives are simple and low stakes. But the comedic sensibilities within the writing make the characters easy to root for.
Heads up: The show's narrative pace is a stroll, which I find too slow. The season opener also has a recurring bit involving the ghost of the protagonist's dad and this seems forced into the plot. Having a ghost for the sake of having a ghost isn't a very interesting choice to me, but maybe others will think that's cool.
Will everyone be talking about this? Critics have been. The show has had a niche following for the first couple of seasons, but maybe this will find more viewers with the renewed critical focus after Louis C.K.'s departure.
You can watch the trailer for "Better Things" below.
Read on for more recommendations and news from the week. And in the navigation bar above, you can choose specific recommendations for series streaming on Netflix and Amazon Prime.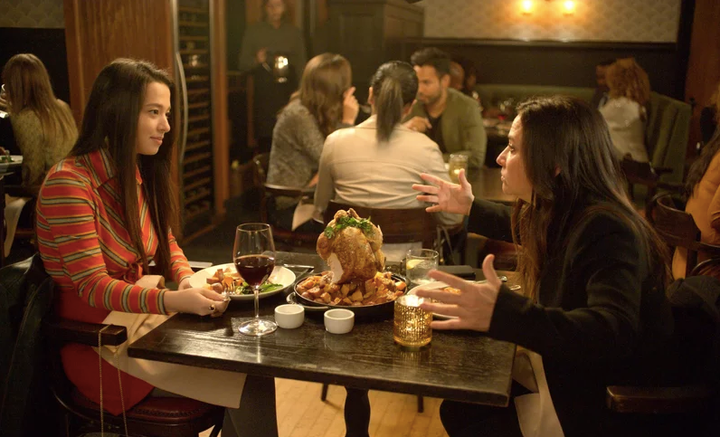 A Couple Of Streaming News Stories From This Week
1. Richard Plepler, HBO's longtime CEO, stepped down from his role only eight months after AT&T acquired Time Warner and therefore HBO. Plepler apparently had less autonomy after the merger and wanted out.
2. Oprah will interview the Michael Jackson accusers from the upcoming "Leaving Neverland." The interviews will air on both HBO and OWN. Given the accusations in the project, this conversation will likely be a big deal.