The Weekly Highlight: "Broad City," Season 5. Comedy Central debuted this final season on Jan. 24.
Premise: Two female best friends living in New York and aging out of their 20s lean on each other for support while trying to survive capitalist malaise. Dreams may seldom come true and pitfalls abound, but they've got each other to reliably bring smiles to their faces.
Sum Up: Since its debut in 2014, "Broad City" has been a source of civic pride for the youth of New York City as it celebrates diverse, downtrodden city dwellers who overcome each obstacle put in their paths. If the women of "Broad City" can survive all the issues that plague millennial New Yorkers with good humor, maybe there's reason for hope.
Heads Up: The first couple of seasons paired the creators' wonderful creativity with a more grounded reality, but then the characters turned into caricatures of themselves ― meaning the best years of this show have already passed. This final season begins with a borderline narrative-less episode that unfolds as if it's one super long Instagram story. The episode relies on your love for the characters, but as they're now absurd exaggerations of people, the episode drags mightily and only deserves praise for its experimental premise. The show more or less returns to form after this episode, although it's still plagued by far-too-many derivative jokes you've likely seen before.
Will everyone be talking about this? In New York City definitely. But "Broad City" never became a comedy mega-hit, so it's unclear if the mourning for its end transcends Brooklyn.
You can watch the trailer for "Broad City" below.
Read on for more recommendations and news from the week. And in the navigation bar above, you can choose specific recommendations for series streaming on Netflix and Amazon Prime.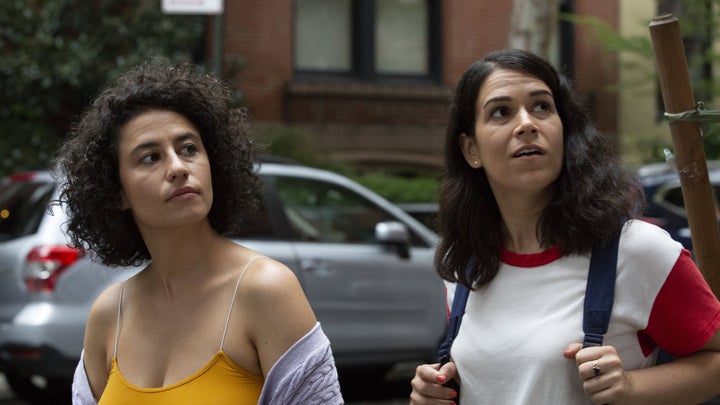 Here's the trailer:
A Couple Of Streaming News Stories From This Week
1. Martin Scorsese and Leonardo DiCaprio have teamed up to executive produce a series adaptation of The Devil in the White City for Hulu. DiCaprio bought the rights to the book back in 2010 and previously planned to have Scorsese direct the project. At this point, it remains unclear what role either DiCaprio or Scorsese will take beyond producing.
2. A few of my favorite shows were in the news. Comedy Central renewed "The Other Two" for a second season. The trailer for the second season of "Killing Eve" premiered. And Phoebe Waller-Bridge revealed details about the second season of "Fleabag," explaining that there would be a religious focus.