Premise: An adaptation of Joseph Heller's novel of the same name. Unlike the book, events unfold chronologically, with protagonist Yossarian (Yo-Yo) training to become an Army Air Forces bombardier and then fighting in World War II. As he goes on more missions, Yo-Yo tries all he can to get out of further combat, while his superiors keep assigning more and more flights.
Stars: Christopher Abbott, Kyle Chandler, George Clooney and Hugh Laurie.
Sum-up: A decent adaptation of the brilliant novel. The choice to tell the story chronologically will make this accessible to more viewers, but creatively lessens the work. Much of the basic comedy from the novel translates, although the famous absurdity doesn't really come through. The flight sequences stand out for being emotionally moving, but there's a long lineage of war shows and movies pulling off this element.
Heads-up: Both the editing and the coloring hold this back. Scenes play out as a scattering of miniature vignettes and often have clunky transitions. Occasionally, actors are left to do long monologues out of nowhere (better editing would have smoothed that out). The coloring has this yellow glow reminiscent of straight-to-video, low-budget projects. This color choice seems intentional to set the story in the past and perhaps to better blend the Air Force uniforms with the dusty surroundings, but it ultimately just looks bad. It's also telling that the press photos that Hulu sent out have not used this yellow glow.
Will everyone be talking about this? A George Clooney-starring (and directed) adaptation of a famous novel will probably get people to watch.
You can watch the trailer for "Catch-22" below.
Read on for more recommendations and news from the week. And in the navigation bar above, you can choose specific recommendations for series streaming on Netflix and Amazon Prime.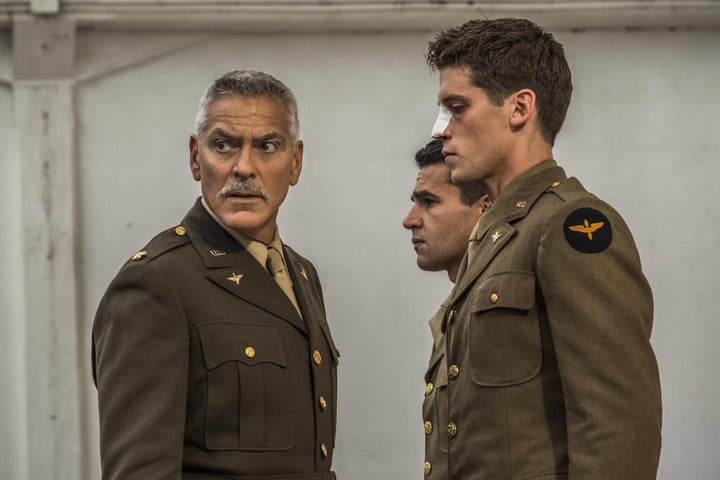 A Couple Of Streaming News Stories From This Week