The Weekly Highlight: "Crashing," Season 3. HBO debuted this season on Jan. 20, but the season's final episode premieres this weekend, on March 10. HBO also just cancelled the show, so it deserves some extra support for its end.
Premise: A struggling comedian (Pete Holmes) starts to find his stride in the New York City comedy scene. After a long period of failure, this character (also named Pete) can now reliably get laughs while performing on stage and therefore wants to progress to the next level. For Pete, that means a spot at the famed Comedy Cellar. Pete concurrently finds a new romantic partner who radically reshapes his life.
Sum up: The first season of this show was good, but not great. The second season had too many cringeworthy script moments to be worth watching. This third season finally figured things out, repositioning the protagonist as not just a character to root for out of pity, but one to actually believe in. Now that so much episode space isn't wasted with Pete bombing as a comedian, these new episodes have room to veer into more fruitful topics, such as a budding relationship story and a nuanced commentary on the Me Too movement in the comedy scene. Madeline Wise, who plays Pete's new partner, also takes up a near co-starring spot this season and elevates the project as arguably the best actor in the show.
Heads up: HBO created a long summary of what happened in the first two seasons that airs before the premiere of Season 3, so you can easily just skip to the new episodes and still understand what's happening. The first couple of seasons were far more focused on Pete meeting various famous comedians in each episode instead of substantial narrative progress anyway.
Will everyone be talking about this? This season ends on Sunday and I haven't really seen any coverage of the show all year, so I guess not. But again, if you were out on the first couple of seasons, I encourage you to give it another try.
You can watch the trailer for "Crashing" below.
Read on for more recommendations and news from the week. And in the navigation bar above, you can choose specific recommendations for series streaming on Netflix and Amazon Prime.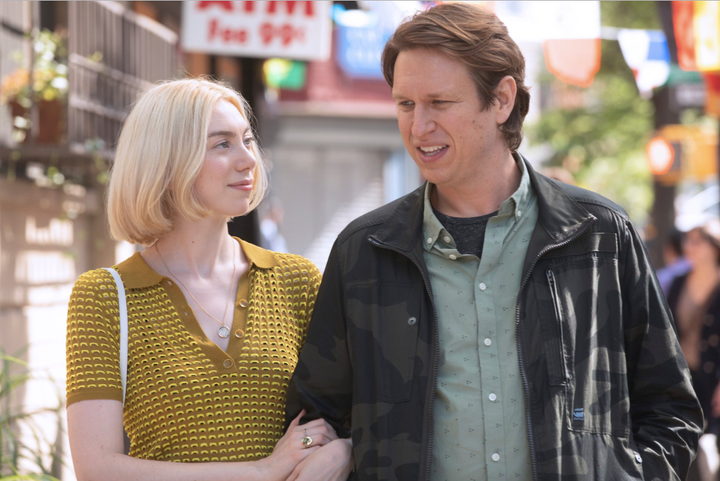 A Couple Of Streaming News Stories From This Week
1. Amazon released more details about its upcoming "Lord of the Rings" adaptation. Contrary to previous reports, the new series will not focus on a young Aragorn, but instead will be set in the "Second Age" of Middle Earth history. I'm sure some of you will know what that means.
2. The scope of Disney's upcoming streaming service, Disney+, seems to be expanding. Recent announcements have hyped large projects like "Star Wars" and "Marvel" shows, and now CEO Bob Iger is claiming that all Disney movies will be on the service shortly after launch. With that kind of content library, it's hard to imagine this service not becoming a massive hit on par with Netflix. Plan your expenses accordingly.