The weekly highlight: "Killing Eve," Season 2. BBC America and AMC debuted this new season on April 7. Since Streamline took a week off, I'm circling back to make sure I recommend this highlight of the year.
Premise: An assassin with sociopathic tendencies has a complicated relationship with the international agent pursuing her. As both women globetrot in a game of chase that blurs the line of prey and predator, they develop an emotional connection that causes dramatic and sometimes hilarious tension.
Sum-up: I ranked this as one of the best shows of 2018. With this second season return, I feared the show would suffer from Phoebe Waller-Bridge's departure from the helm and that the central pursuit storyline would stretch too long and break. The show has found a way to move forward though, with a continuation of the sense of stakes and mix of jokes that made the first season so fun.
Heads-up: The second season does still feel a bit like Waller-Bridge karaoke, as the comedic sensibility remains in the ridiculous realm, but feels less unique overall.
Will everyone be talking about this? "Killing Eve" has become a hit since it first debuted and eventually landed on Hulu for easy streaming. People may wait for this second season to join Hulu, but a large audience will watch it eventually.
You can watch the trailer for "Killing Eve" below.
Read on for more recommendations and news from the week. And in the navigation bar above, you can choose specific recommendations for series streaming on Netflix and Amazon Prime.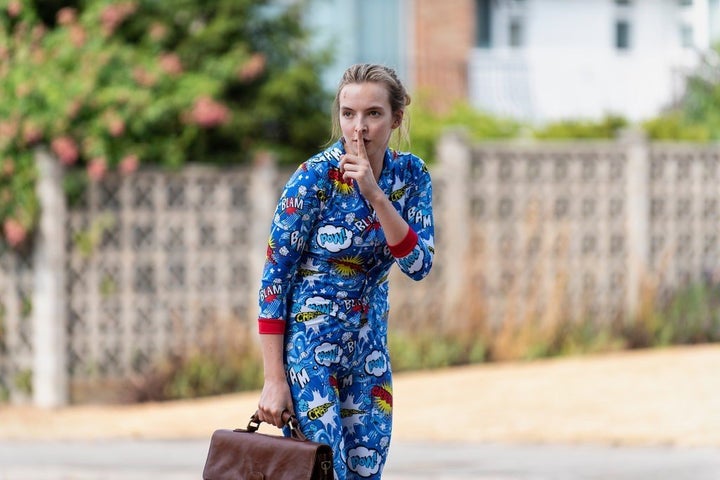 A Couple Of Streaming News Stories From This Week
1. Disney finally revealed more details about its upcoming streaming service, Disney+. During a massive presentation in California, Disney announced that the new service will cost $7 a month and arrive Nov. 12. Along with the extensive catalog of Disney movies and shows (including shows from the recently acquired 21st Century Fox), Disney will roll-out a small, but ambitious slate of service-exclusive content. The service won't replace Netflix, but will easily become a must-subscribe for many before the end of the year.
2. Phoebe Waller-Bridge had a big last few days. A trailer for the second season of "Fleabag" debuted (it looks great). The show she originally developed, "Killing Eve," returned to big ratings. And Daniel Craig asked her to fix the new James Bond script to make it funnier.